Innovation Relies on Humanizing the IT Organization
Innovation Relies on Humanizing the IT Organization
IT organizations are quick to talk about hardware failures, software failures, and outages, but so often the cause of IT failures can be pinned on people.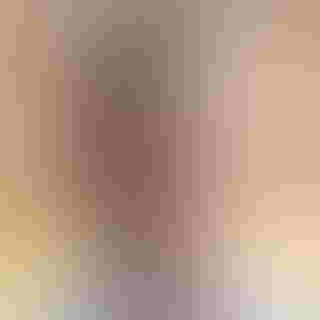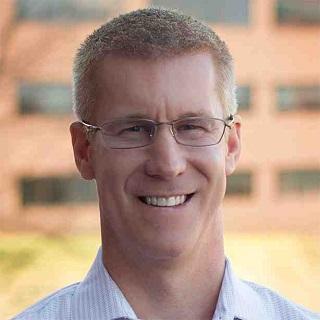 Brian Amaro, ScienceLogic
We are amid a massive global shift of IT infrastructure to the cloud. This migration has fundamentally changed the way IT works. This shift represents a challenge and an opportunity for organizations and while we are always pontificating the technological challenges facing our industry, it's far less often that we hear about what is a more pressing and serious challenge to IT, our own people.  


Image: Shutterstock
I've seen huge false egos across the IT industry. The enterprise advertises itself as a racecar, but it's slightly closer to Yugos being pushed by people on bicycles. As we are problem solvers by our very nature, we too often try to solve problems ourselves.
IT organizations have always struggled with removing fiefdoms and silos. But today it is far worse as there are numerous drivers. But perhaps the greatest is the corporate boardroom push for lower costs and increased efficiency. While this is no new phenomena, the shift to the cloud has greatly magnified the issue. Engineers have a love/hate relationship with innovation; it allows us to do amazing things to improve the business, but it often results in a need for fewer IT professionals. 
The pace of today's innovation, coupled with the mass cloud migration, has many thousands of IT professionals awakening each day with one primary concern – am I going to lose my job? I've seen individuals and entire teams retrench, create their own ghost projects, AWS/Azure infrastructures, pet projects, and toolsets to create lock-in and shield them from being laid off. This threat trumps all others.
The good news is that there are great proactive ways that companies are addressing this phenomenon from a managerial vantage.
All too often, we get in our own way as IT professionals.
The IT independence and autonomy that public cloud platforms present are tremendous, but they also represent a disruptive risk to corporations that manage multinational IT footprints. That risk is not primarily driven by technical IT risk but by IT professionals.
It's the people, not the tools, that are at issue.
Public cloud providers know this full well. It's why they don't want you to understand your billing and utilization. Management dictated we must move to the cloud as quickly as possible to achieve cost efficiency, and we had people around the world setting up many thousands of cloud environments. Yet we were neither tracking the quantity nor usage of these cloud instances.
This results in having costly outages on top of million-dollar usage bills that we cannot causally track across a now hybrid cloud virtual infrastructure. The result is a .1 to .2 percent cloud utilization? A terminated vice president of IT gets fired. IT then begins to buy reserve instances of cloud resources, but they lack the ability to scale properly, which then results in a million or more in costs. Companies then find themselves in an endless cycle of being forced into the cloud, at 2-3 percent utilization, while then trying to correct for it.
Organizations need to free-up their failures. The IT industry is often reluctant to openly discuss the people problem. This is often due to lack of open and effective communication among IT disciplines across large geographies.
There are organizations doing an amazing job of addressing this challenge and in doing so, their people are more effective, better rewarded, and happier.
Companies such as Disney, NIKE, and the Mercantile Exchange, for example, have employed great managerial shifts to making IT work better. Team members are forced to rotate across IT functional teams and organizations on a constant basis.
While CIOs are often concerned that such an approach would disrupt the business, the opposite is true. If done well, communication immediately opens up because everyone has a profoundly powerful understanding and respect for each other's' missions. As a result, arbitrary completion dates and demands begin to diminish based on newfound mutual understanding of capacity, competency, and requirements. Fiefdoms, not surprisingly, dissipate.
Organizations should hold regular team-building exercises and require team-building continuing education by gathering the global IT team together for 3 to 5 days annually. This is critical as it provides an opportunity to assign real names and roles to faces, thereby humanizing the IT organization. Also, it allows for a deeper understanding of everyone's roles and responsibilities while forcing function to drive smart organizational changes.
In today's incredibly evolving cloud climate, leaders struggle to step back and critically review why problems occur. Every other business discipline embraces human failures and attempts to improve them while the IT industry is loath to air and openly discuss the true nature of the problems. We often talk about machine failures, hardware failures, software failures, and outages, but the root cause lies solely within the people and the managerial failures. 
Brian Amaro is Senior Solutions Architect at ScienceLogic, where he's responsible for bringing the various elements of IT service management together to create business value for customers. Prior to joining ScienceLogic in 2017, Brian held several management and consulting roles over 25 years in Finance and Information Technology. He specializes in continuous process improvement to deliver customer service excellence. Most recently, Brian was a Senior Infrastructure Architect with a leading multinational food manufacturer, where he successfully deployed a new global monitoring platform (ScienceLogic) and completed the first automated ITSM solution for incident management connecting the ScienceLogic and ServiceNow platforms.
Never Miss a Beat: Get a snapshot of the issues affecting the IT industry straight to your inbox.
You May Also Like
---