Intel Touts Tablets, Moore's Law At IDF
Intel Touts Tablets, Moore's Law At IDF
Intel execs at IDF promoted ultra-thin tablets, showed off depth-sensing cameras -- and repeated the mantra that PCs aren't dead yet.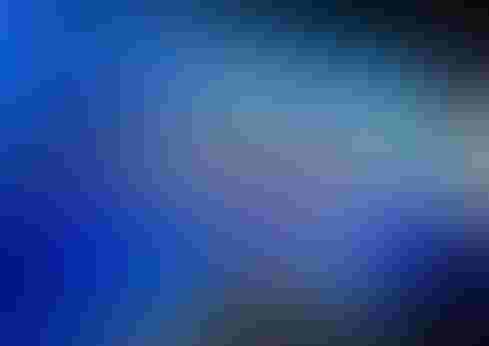 Intel said its "Skylake" chips, due by late next year, will deliver significant processing and battery life improvements.
As Intel CEO Brian Krzanich revealed a new, ultra-thin Dell tablet during his Intel Developer Forum keynote Tuesday morning in San Francisco, Apple CEO Tim Cook took the stage an hour south in Cupertino, Calif., where he and other company execs revealed new iPhones and a long-awaited smartwatch.
It's appropriate the two events squared off for media attention. Intel has spent the past year attempting to get more tablet makers to use its chips instead of processor designs licensed from rival ARM. It's also attempted to revitalize the flagging PC market, its traditional bread and butter. Apple, meanwhile, is one of the culprits most responsible for Intel's challenges, given that iPads not only helped popularize ARM chips but also ate into PC sales.
Up against Apple's rabid fan base, Intel was never going to win Tuesday's battle for news buzz. Even so, Krzanich and his colleagues scored several points with flashy product demos and new tech announcements.
The CEO reminded IDF attendees of his company's goal to put Intel processors in 40 million tablets this year. "We are well on target and in some cases ahead of schedule," he said.
Figure 1: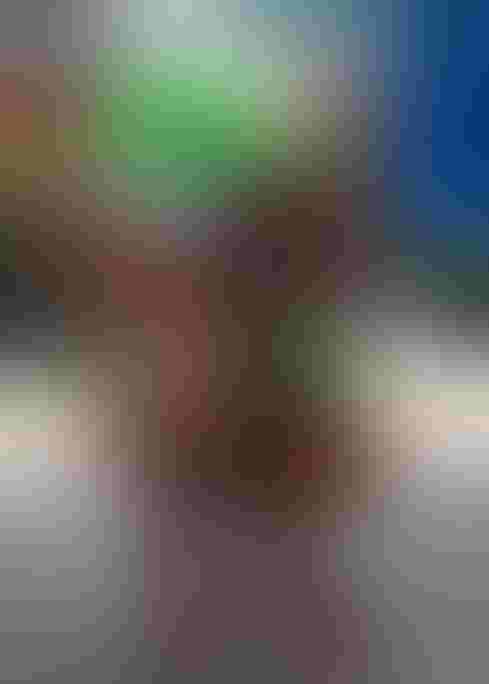 Intel says its chips run Android better than ARM processors do.
But Krzanich downplayed numbers, adding that innovation and improved user experiences are more important than sales targets. Of the various computers and tablets demoed during the keynote, few illustrated this idea as vividly as Dell's Venue 8 7000 tablet, which was announced during the keynote.
Dell CEO Michael Dell joined Krzanich on stage to show off the device, billed as the world's thinnest tablet. The 8.4-inch Android slate uses a quad-core Intel Atom processor and is only 6 mm thick -- even slimmer than the remarkably thin iPhones announced around the same time. The new Venue 8 boasts an impressive 2,560 x 1,600-pixel OLED display, weighs a slight 310 grams, and will be available in November. Dell didn't disclose pricing.
Figure 2: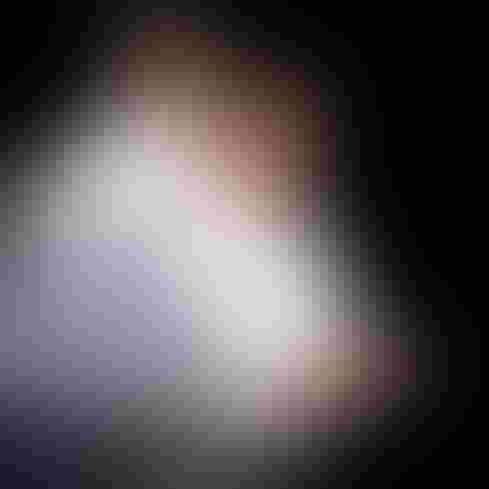 Dell CEO Michael Dell (right) and Intel CEO Brian Krzanich check out Dell's Venue 8 7000 tablet.
ARM is popular among Android OEMs, so the presence of an Intel processor in a device such as the new Venue speaks to the chipmaker's progress. Kirk Skaugen, GM of Intel's PC Client Group, said its silicon runs the top 2,000 Android apps as well or better than the newest Qualcomm ARM chips.
But for all the comparisons to ARM, the Venue's standout feature was its use of Intel's RealSense snapshot depth-sensing technology. Built from several sensors that measure spatial relationships among nearby objects, RealSense allows users to snap photos that "capture all the data around depth," Krzanich said.
[Take a look at the chips powering a new breed of ultra-thin 2-in-1s. Dell Business Laptops: Intel Broadwell Inside.]
This capability opens a range of possibilities. Using the Venue tablet, Krzanich showed how elements in a RealSense photo, such as a single object, can be isolated and edited. Augmented reality offers other potential applications. Skype calls might be made more interactive, for example, and objects snapped by RealSense cameras might be translated into files for 3D printers. Krzanich showed an app that lets users see how a new sofa might fit into a room; users need only point the RealSense camera at possible locations, triggering the camera's software to place a perfectly scaled representation of the couch on the screen.
Figure 3: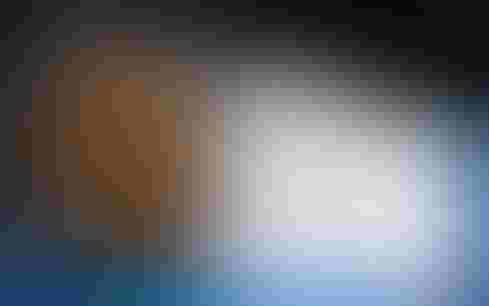 Dell and Intel bill the Venue 8 7000 as the world's thinnest tablet,
at only 6 mm thick.
Krzanich called the device an example of "two teams coming together, building something beyond what either could build themselves" -- one of several instances in which he stressed the importance of Intel's collaborations with OEMs, developers, and other partners.
In addition to touting the company's tablet momentum, Intel execs also hyped their traditional PC business. "Moore's Law is alive and well," Skaugen said after announcing that Intel's sixth-generation chips, codenamed "Skylake,"
will launch by the end of next year. He promised significantly improved computing performance, battery life, and power efficiency, and he said Skylake chips will be ready to go for everything from high-performance desktops to super-thin 2-in-1s.
Figure 4: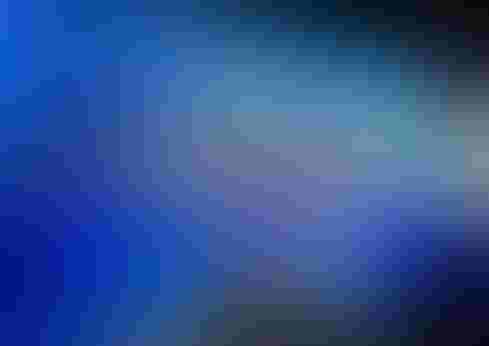 Intel said its "Skylake" chips, due by late next year, will deliver significant processing and battery life improvements.
Skylake will be the second generation of chips manufactured using Intel's 14-nm process. They follow the "Broadwell" families, which recently entered mass production and will begin shipping in devices next month. Skaugen said processors made from a 10-nm process, which would allow even more electronics to be placed on each unit, are already on the roadmap.
Intel doesn't intend to maintain PC demand through faster silicon alone; it also plans to change the way we interact with devices. Technologies such as the RealSense camera and 2-in-1 tablets already speak to this ambition, but Intel's full plan is grander.
For starters, the company wants to eliminate wires. Execs said that, starting next year, new computers will use technologies such as WiGig to connect wirelessly to monitors, storage drives, keyboards, and other peripherals. Intel will also push wireless charging with new technology that can be embedded in furniture and will send a charge through material up to two inches thick. A charging device could be mounted on the bottom of a coffee shop table to charge any gadgets set on top -- including laptops. Krzanich said support for wireless charging would be somewhat backward compatible, because the necessary components can be built into cases for current tablets. In an equally ambitious move, the CEO also said Intel wants to improve security by replacing passwords with biometrics and facial-recognition technology.
Until some of those new technologies come to market, Intel will rely on Broadwell chips to drive PC and 2-in-1 business, starting with the Core M variant that launched last week. The chips -- the most energy-efficient Core processors Intel has ever produced -- enable fanless designs and are aimed at a new breed of ultra-thin 2-in-1s.
Skaugen said Core M devices will deliver eight hours of HD video between charges. These devices will be unprecedentedly thin for their class, at less than 9 mm thick, but Skaugen said they will still offer triple the CPU performance and twice the graphics performance of those with Qualcomm's top ARM chips. He added that Core M chips offer seven times better graphics processing than those in computers released four years ago.
Figure 5: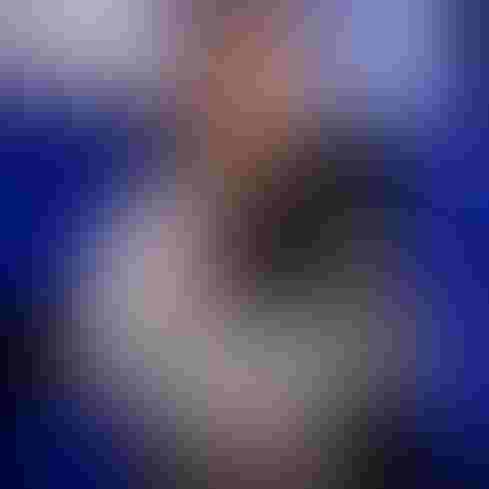 Intel PC Client Group GM Kirk Skaugen handles an Asus tablet
that will use Core M.
With its emphasis on tablet-laptop hybrids, Core M plays into the urgency Intel feels to gain share among mobile users. But Skaugen emphasized that the company is committed to innovation across the range of computing devices. He referenced an eight-core, 16-thread processor that Intel recently released for PC gaming systems, noting that there are more than 700 million PC games worldwide. He said other Broadwell devices, such as the beefier i5 and i7 chips that will appear in premium pro laptops, will begin shipping in volume before the end of the year. Devices that use those chips will still require fans but should boast better battery life and graphics performance than today's top notebooks.
Skaugen said Intel's multi-faceted approach will help make further tablet gains while maintaining its PC dominance. "The PC has become the ultimate Darwinian device."
If the world wasn't changing, we might continue to view IT purely as a service organization, and ITSM might be the most important focus for IT leaders. But it's not, it isn't and it won't be -- at least not in its present form. Get the Research: Beyond IT Service Management report today (free registration required).
Never Miss a Beat: Get a snapshot of the issues affecting the IT industry straight to your inbox.
You May Also Like
---