Internet Of Things: Batteries Not Required
Internet Of Things: Batteries Not Required
University of Washington researchers have devised a battery-free way to connect low-powered devices and sensors to the Internet.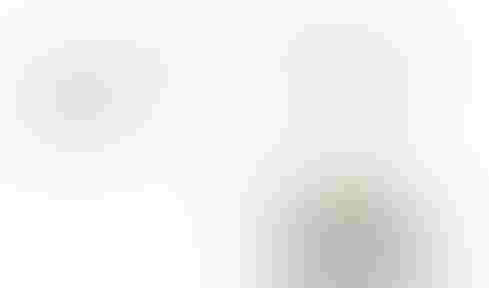 (Source: University of Washington)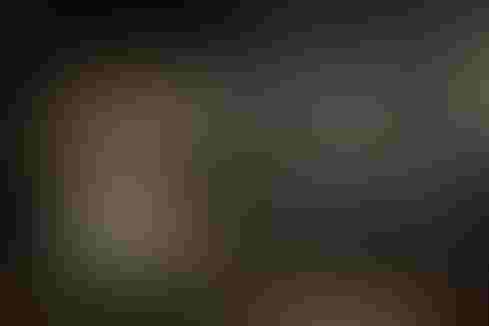 Internet Of Things: 8 Pioneering Ideas
Internet Of Things: 8 Pioneering Ideas (Click image for larger view and slideshow.)
Batteries are the bane of mobile devices and sensors. As a power source they're sometimes unreliable. They must be charged and/or replaced periodically, a maintenance issue that may not mesh with the Internet of Things (IoT), the emerging global network of sensors, embedded objects, and other wireless devices, many of which may require an alternative energy source.
The battery, one might argue, is the weak link in the IoT chain. But researchers at the University of Washington say they have a better idea: By culling energy from existing radio, TV, and wireless signals, they've developed a way to connect low-energy devices, such as sensors and wearables, to the Internet without the need for batteries or power cords.
In addition to using radio frequency as a power source, the UW engineers have found a way to reuse existing WiFi signals to provide Internet connectivity to battery-free devices, according to the University of Washington news site.
Called WiFi Backscatter, the technology is the first to connect battery-free devices to a WiFi infrastructure, the researchers claim. It builds upon earlier research that enabled low-power devices, such as temperature sensors, to harness energy from existing radio, TV, and wireless signals.
[Do we really want our devices talking behind our backs? See Internet Of Household Things: Convince Me.]
The challenge with this approach, however, is that traditional, low-power networks like WiFi and Bluetooth consume two to three orders of magnitude more power than can be gathered from TV, cellular, and WiFi transmissions, according to a University of Washington video on the subject.
Enter WiFi Backscatter, a communication mechanism that allows a radio frequency (RF)-powered device to encode data by either reflecting or not reflecting a WiFi router's signal. Off-the-shelf devices and sensors can detect changes to the WiFi signal strength generated by these reflections. Since WiFi Backscatter reflects -- but doesn't generate -- wireless signals, it can use less than 10 microwatts of power to communicate with networked devices, UW researchers claim.
"You might think, how could this possibly work when you have a low-power device making such a tiny change in the wireless signal? But the point is, if you're looking for specific patterns, you can find it among all the other WiFi reflections in an environment," said Joshua Smith, UW associate professor of computer science and engineering and electrical engineering, in the UW story.
WiFi Backscatter has attained communication rates of up to 1 kbps -- and ranges of up to 2.1 meters -- between devices. And while that's not too impressive from a real-world perspective, UW researchers plan to extend the technology's range to about 20 meters. They've also patents filed on the technology and intend to launch a company around it.
Wireless power technologies have been around since the time of Nikola Tesla, of course, but they've yet to replace the ubiquitous AC cord. Meanwhile, modern-day companies such as WiTricity and Intel are developing short-range methods to charge devices wirelessly as well.
"If Internet of Things devices are going to take off, we must provide connectivity to the potentially billions of battery-free devices that will be embedded in everyday objects," said Shyam Gollakota, a UW assistant professor of computer science and engineering, in the UW article. "We now have the ability to enable WiFi connectivity for devices while consuming orders of magnitude less power than what WiFi typically requires."
"One of the great things about WiFi Backscatter is that we can enable this functionality on your existing home WiFi router via only a software update, after which it would be able to communicate with various smart home sensors, IoT devices, etc. This removes a huge barrier for deployment to the consumer," Bryce Kellogg, a UW doctoral student in electrical engineering and Backscatter researcher, told InformationWeek via email.
The UW team will publish its findings this month at the Association for Computing Machinery's Special Interest Group on Data Communication conference in Chicago.
IT must support employees on the go as well as build mobile apps for customers. Both initiatives still have a long way to go. Get the new Frictionless IT: Mobility issue of InformationWeek Tech Digest today (free registration required).
Never Miss a Beat: Get a snapshot of the issues affecting the IT industry straight to your inbox.
You May Also Like
---