Interoute, European Cloud Supplier, Makes US Move
Interoute, European Cloud Supplier, Makes US Move
One of Europe's largest cloud service suppliers, Interoute Communications, will open a virtual data center in Los Angeles in December.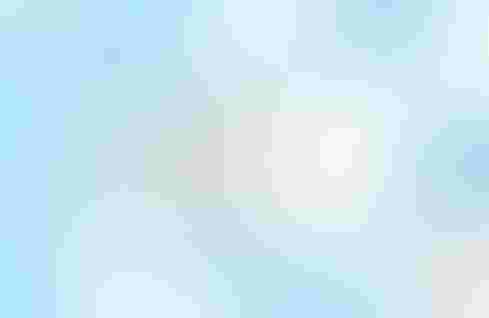 Interoute's data centers.<br />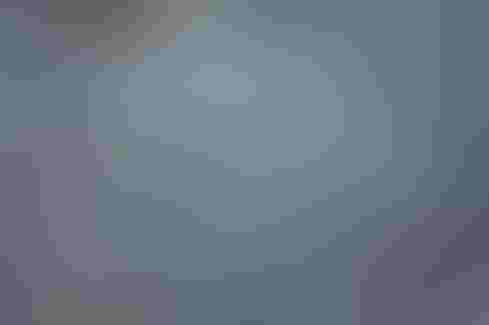 IT's 10 Fastest-Growing Paychecks
IT's 10 Fastest-Growing Paychecks (Click image for larger view and slideshow.)
There's a new European star in the Hollywood area. One of Europe's largest cloud service suppliers, Interoute Communications, announced Tuesday it will open a virtual data centers in Los Angeles in December.
Interoute is a leading telecom and infrastructure provider in Europe, according to the Gartner Magic Quadrant for European service suppliers. It ranked just behind Rackspace and ahead of Colt as a European supplier of "cloud-enabled managed hosting," which applies to the likes of Rackspace, Savvis, and Terremark in the US. The term refers to cloud-like services self-provisioned by the end-user but supervised and kept running by the service provider -- a mix of cloud-like service with managed hosting services.
[Want to learn more about cloud-enabled managed hosting? See Rackspace Not For Sale, Rejoins Cloud Battle.]
Interoute opened a virtual data center in New York in June, and now it's expanding its US footprint to answer East Coast customers who wanted a second Interoute data center, said CTO Matthew Finnie in an interview with InformationWeek. It's an example of how cloud companies become global, even if their base of strength is in one region of the world.
Interoute is characterized by both compute and telecommunications connections. It was built from the remnants of a company that went into receivership after European telecommunications providers overbuilt fiber optic capacity in 2000 and 2001. Interoute assembled 67,000 kilometers of fiber optic lines and a set of data centers to form its current 11 interconnected hosting centers, 10 virtual data centers, and 31 colocation data centers. The new Los Angeles facility is a virtual data center in a facility owned by another company, Finnie said.
"We're a network of networks ... We built the network as a computer," said Finnie. End-users plug into an Interoute data center via the multiprotocol label switching (MPLS), which allows different types of network services to be available, depending on what the customer needs.
In addition, Interoute customers in one virtual data center may move their data to another Interoute virtual data center for free, which may appeal to those who want a backup copy of their data or a recovery system at a secondary site.
"We attract people who are running large platforms, not the $5 a month type of thing," said Finnie in a reference to Digital Ocean, a developer-oriented service that offers a basic account at that amount. Access to and between Interoute data centers is via private line, not the Internet.
"We don't charge for the network. We are big advocates of people building resilient systems. The fewer problems they have, the less they ring us up," he noted. IT managers need to stop thinking of resiliency in the face of a disaster as a set of generators supplying alternative power. "Resiliency is a function of nodes (in the cloud), not diesels," he said.
Interoute will also open a Berlin data center by December, and add facilities in Chicago and Singapore in the first half of 2015. It operates existing virtual data center facilities in Amsterdam; Frankfurt, Germany; Geneva; Hong Kong; London; Madrid; Milan; Paris; Slough, UK; and Stockholm. In Slough, Interoute's virtual data center is located in an Equinix data center.
Its services are also available through Digital Realty Trust's Global Cloud Marketplace, an online exchange offering wares from different cloud providers.
Finnie said the US is an attractive market because it's hard for Interoute to cope with different rules as it crosses national boundaries in Europe. Europe represents "33 major markets, each with its own regulations and laws. The US is a simpler beast in that regard." In addition to New York, Los Angeles, and Chicago, Interoute is considering expanding to Miami, with its access to major South American communications lines, and Dallas.
Finnie characterized Interoute as "a lean company, with 1,500 employees, relying heavily on automated systems" and operating highly reliable Tier 3 data centers as defined by the Uptime Institute. However, following the posting of this story, the Uptime Institute said in a statement that Interoute doesn't yet hold any of its current certifications. Tier 3 data centers have various protections and redundancies built in to avoid outages.
Our latest survey shows growing demand, fixed budgets, and good reason why resellers and vendors must fight to remain relevant. One thing's for sure: The data center is poised for a wild ride, and no one wants to be left behind. Get the Research: 2014 State Of The Data Center report today. (Free registration required.)
Never Miss a Beat: Get a snapshot of the issues affecting the IT industry straight to your inbox.
You May Also Like
---