Is Continuous Intelligence Needed for Cloud Transformation?
Is Continuous Intelligence Needed for Cloud Transformation?
Results from a survey point to an interwoven future for cloud strategies and the implementation of real-time CI.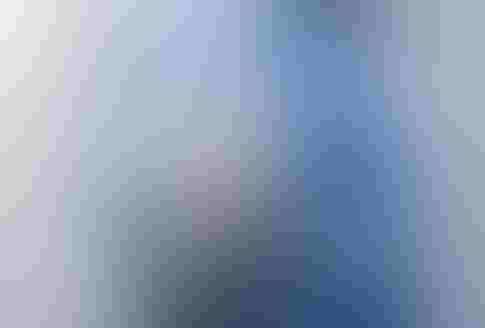 Image: wladimir1804 - stock.Adobe.com
Forging a strategy for cloud transformation might be made a bit easier by applying continuous intelligence to the process if a recent survey is accurate. Sumo Logic released results of a study on how continuous intelligence is viewed and implemented by organizations as part of their cloud transformation plans. Research consultancy King Brown Partners conducted the survey in fourth quarter 2019, which gathered responses from 765 professionals in cloud migration leadership roles. The responses came from the United States, Britain, Japan, Germany, and other regions. Sumo Logic is a cloud-based service for analytics.
According to the results, 75% of the respondents indicated their applications were supported by cloud technologies. More than 90% of the respondents expected to increase cloud hosting of their apps in the coming 12 months. The report suggests demand for analytics tools could grow in concert with that push to the cloud. That is where continuous intelligence can come into play, says Bruno Kurtic, Sumo Logic's founding vice president of product and strategy.
The flow of data that comes out of cloud infrastructure and applications is essential for running a business, he says. The challenge is that the data can be highly diverse in form. Organizations that operated in rigid silos, Kurtic says, may have to make substantial changes through transformation in order to work with varied data. "When you're a digital company, you need to leverage all this data across multiple teams in order to drive intelligence and improve what you do as a business," he says.
Applying continuous intelligence may help organizations work through this drastic evolution. "Digital transformation takes companies through a process of changing who they are, changing their architecture, ultimately to become a better software company," Kurtic says. Organizations are moving toward on demand IT models, he says, with the cloud effectively doing for hardware what agile development does for software. "You can pick and choose what you want to use and when." That could also make continuous intelligence more vital, he says, as organizations try to understand how well their software is running and if the infrastructure is fully leveraged.
A combination of continuous intelligence with cloud transformation could be part of a closer alignment of IT with the business side of organizations, Kurtic says. Dev teams may be positioned within the business group alongside the operations team, he says, possibly with the security team as well. However, such a move is not yet widespread. "Many companies have not matured to that level."
Reaching such levels will require more committed efforts. Kurtic says tectonic shifts in operations could be necessary for some companies to fully transform. "They've got to learn how to innovate on the software side, how to operate the software, how to use cloud, how to rearchitect all the stuff originally designed to be applied to manufacturing and processes," he says. "Now they're trying to apply IT to their products and services."
Kurtic says the time has come to see data as a continuous feed of signals that flow back into business, development, and security decisions. "You need to think of this data as a continuous stream that informs every step in your process," he says. Organizations will need to address reskilling their teams, Kurtic says, so they can adapt and deliver on new operating models. Leadership must also be willing to move beyond systems they were used to relying on and embrace new possibilities. "The hinderance to adoption is the resistance to change," he says.
For more content on continuous intelligence, follow up with these stories:
How Continuous Intelligence Enhances Observability in DevOps
10 Data and Analytics Trends for 2020
Never Miss a Beat: Get a snapshot of the issues affecting the IT industry straight to your inbox.
You May Also Like
---