IT Pivots: Survival Lessons From a Turbulent Year
IT Pivots: Survival Lessons From a Turbulent Year
2020 disrupted most companies' plans, but some were better positioned to weather the pandemic's impact than others.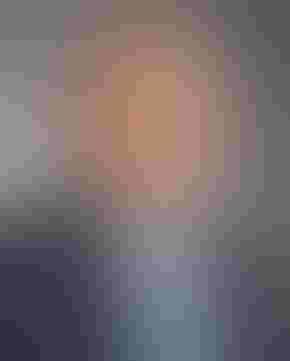 Economists talk about 2020's K-shaped economic recovery in which the rich get richer and the poor get poorer. Turns out the same rule applies to being digital.
For example, in 2019, companies were executing on their digital transformation strategies, moving more workloads, compute, data and applications to the cloud. Plans were followed by execution as if the trends of the past five years would continue.
Then, 2020 happened. Some companies and industries benefitted from the impacts of COVID-19 while others were harmed by it. Those who adapted to change quickly by becoming more digital were better positioned to either succeed in 2020 or minimize the harmful effects of the pandemic.
Laying the groundwork paid off
Tech's version of "k-shaped" impacts boil down to the digital haves and have-nots. For example, the State of New Jersey's Judiciary has a history of bringing in and piloting new technology to determine its value and potential use cases. Before the pandemic, it had succeeded with a simple RPA project involving signed, certified mail cards. Then, when the pandemic hit, causing state courts to close, RPA was needed again, albeit this time to retrieve payment information from web payment portals across different counties.
"We learned that while you obviously need to be agile and ready to pivot operations due to unforeseen changes like COVID-19, it helps to have those plans in place," said Jack McCarthy, CIO for the State of New Jersey Judiciary. "When the pandemic first hit and we were forced to close offices, we had to help set up 10,000 employees to work remotely using virtual VPNs and virtual court events via Microsoft Teams and Zoom. The only way we were able to accomplish six months' worth of work in six days was because we had six months of planning."
Similarly, Carter Bank & Trust had plans to enhance its digital banking capabilities and use intelligent automation to increase efficiencies in 2019. In 2020, those things became non-optional due to restrictions on branch lobby availability.
Matt Speare, Carter Bank & Trust
"We quickly pivoted to a series of efforts to focus on digital banking capabilities enhancements [in] response to demand for Paycheck Protection Program lending and loan deferments for customers. We also accelerated intelligent automation opportunities to augment an increased remote workforce," said Carter Bank & Trust CIO Matt Speare. "We believe that much of 2021 will continue to be affected by the COVID-19 pandemic and will continue to focus on ensuring customers can be engaged digitally, limiting in the need for in person transactions. [It] will force us to modify our sales and delivery model to be able to respond to customer needs."
Continually assess and adapt
Accenture went into 2020 as one of the world's largest users of Microsoft Teams (500,000 users). Its audio usage spiked by 257% from 300,000 million minutes per month to about one billion minutes per month. At the start of the pandemic, the company purchased 80,000 desktop computers within a week. It also purchased more than 33,000 Wi-Fi hotspots and enabled more than 230,000 concurrent connections using an on-premise, cloud-based VPN solution to secure access to client resources.
While cloud-based capabilities were a priority pre-pandemic, the company views cloud as being the essential foundation to new, innovative technologies that will drive the workplace of the future across industries.

Tony Leraris, Accenture
"When navigating unprecedented times, we learned that it's important to determine where you are and fill in any gaps," said Tony Leraris, managing director in Accenture's CIO organization. "The current crisis only accentuates the need to take swift and informed action to understand the greatest needs of our organization [and] our clients to ensure teams were supported in this time of crisis."
Learn from experienced remote workers
At open source provider SUSE, 38% of its teams were remote workers before the COVID-19 outbreak. That number ballooned to nearly 100% in 2020, like many other organizations.
"One of the key benefits of working in open source is that it is borderless, allowing innovation and collaboration to happen regardless of where the developer sits," said Thomas Di Giacomo, president of engineering and innovation at SUSE. "[W]e leveraged what we know about how teams collaborate with one another digitally to further innovation."
Sathya Sankaran, COO of data protection company Catalogic Software said there was a clear difference in the methods used by managers that already had remote staff and those who didn't.

Sathya Sankaran, Catalogic Software
"It was good there was a group that already knew how to make remote work seamless, and we relied heavily on them to show the rest of the company how to do the same online," said Sankaran. "Screen sharing and video calls quickly became the norm and our leaders now believe long term remote work is not just possible but could actually be productive for us."
Being agile requires an agile approach
CMS platform provider Contentstack raised significant Series A funding at the end of 2019 to accelerate its product-market fit and grow market share. In addition to expanding its sales and marketing team, it hired functional ops people for each business and added a central ops team that's responsible for top-level processes across the organization. It also scaled its tech stack to support API usage and bandwidth increases.
Heading into 2020, the company expected gradual growth, but because the company offers functionality that's critical to digital transformation, growth turned out to be explosive. While the product architecture was designed to scale, it has decomposed all the functional components of its system into microservices to scale with precision and eliminate bottlenecks.
"Always go for systems and processes that are built on the agile methodologies where change is expected and moving fast is the norm," said Contentstack CTO Nishant Patel. "Keep reassessing your team and processes to see where you can reduce dependencies and give control [so] each individual team can independently go from design to release without much friction."

Nishant Patel, Contentstack
In 2019, contract management software provider Icertis sailed past the $1 billion unicorn valuation mark. According to CTO Monish Darda, the entire company became virtual in 48 hours using Microsoft Azure Virtual Desktops, Azure Site to Site VPN and collaboration apps.
"We learned that quick decision making was critical. Making mistakes was acceptable, not doing anything was not," said Darda. "We also learned that rules are meant to be broken and a crisis gives us an opportunity to change how we have done things in the past."
Agility requires experimentation and fast footwork and, as Darda pointed out, permission to fail.
"[I]t's more important to be fast than to be right. Things change so quickly that [no one] knows what's right and you can't take the 'wait-and-see' approach anymore," said Alexei Miller, chief analytics officer at global technology consultancy DataArt. "You have to have no shame in being wrong, easily admit mistakes and change course."
Don't forget the importance of security
2020 has been a learning experience for everyone. The shift to remote work happened so quickly there wasn't the usual time to plan and implement security. Meanwhile, remote workers were being targeted by hackers.

Chris Conry, Fuze
"[O]ur IT team increased education and awareness around security threats associated with the pandemic, such as phishing schemes and fraudulent websites," said Chris Conry, CIO of cloud-based communications and collaboration provider Fuze. "A focus on improved asset management and identity management in 2018 – 2019 [also] proved beneficial and timely as our network perimeter all but disappeared in March 2020."
Bottom line
2020 is still a learning experience. However, many companies are far better prepared to face daunting challenges than they were before the COVID-19 outbreak. While some organizations may not have been as digital as some of their competitors, having any sort of start proved valuable.
Follow up with these leadership articles on digital innovation:
Innovation Accelerates During the Pandemic
The State of Chatbots: Pandemic Edition
How Data-Driven Investments Paid Off in Pandemic   
Never Miss a Beat: Get a snapshot of the issues affecting the IT industry straight to your inbox.
You May Also Like
---