Microsoft Catapult: 2x Faster Bing Results
Microsoft Catapult: 2x Faster Bing Results
Microsoft's new data center technology promises to speed up Web services like Bing while keeping costs in check.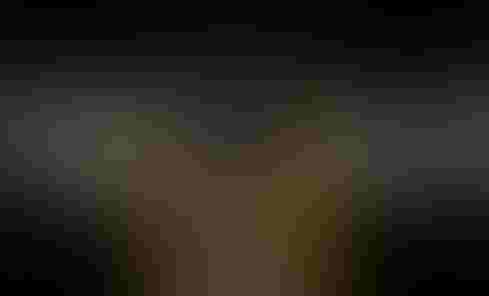 6 Models Of The Modern Data Center
6 Models Of The Modern Data Center (Click image for larger view and slideshow.)
Microsoft on Monday revealed a new server technology that could make its data centers more efficient and help the company's online services, such as Bing, scale with growing user demand. Called Catapult, the system relies on field-programmable gate array (FPGA) processors networked into a programmable hardware/software "fabric" that can be reconfigured as needed. According to Microsoft Researchers, Catapult should dramatically speed up online services while adding relatively little expense.
Microsoft researchers presented Catapult Monday in Minneapolis at the 41st International Symposium on Computer Architecture (ISCA). In a related blog post, Microsoft Research editor Rob Knies explained that demand for cloud services is exploding just as Moore's Law appears to be slowing down. That could be a problem for big Web companies, many of which have relied on hardware improvements to keep costs down while they expand their services. But with Catapult, Microsoft hopes to counter slowdowns in CPU improvement with innovative new server designs.
[Can Microsoft see the future? Read Microsoft Brings Predictive Analysis to Azure.]
To experiment with FPGA viability, Microsoft built Catapult as a network of more than 1,600 servers, each of which marries an FPGA chip made by Altera with an Intel Xeon processor. The company then tested the system's ability to handle Bing queries. According to a Microsoft white paper, the company's researchers found FPGAs are 40 times faster than CPUs.
That doesn't mean Catapult serves up Bing results 40 times faster than today's methods; the FPGAs share the work with Xeon chips and make Bing twice as fast overall, according to Microsoft. Catapult increases power consumption and total per-server cost by less than 30%, however, so efficiency gains still outpace the extra expense.
"We are addressing two problems," Microsoft researcher Doug Burger, one of 23 co-authors of the ISCA white paper, said in the company's blog post. "First, how do we keep accelerating services and reducing costs in the cloud as the performance gains from CPUs continue to flatten? Second, we wanted to enable Bing to run computations at a scale that was not possible in software alone, for much better results at lower cost."
Encouraged by the results, Microsoft plans to implement FPGA-equipped servers into its live Bing environment by early next year. The system will offload compute-intensive tasks needed to rank search results to the FPGA chips, which are custom-programmed for the task.
Microsoft is one of several companies attempting to create low-cost, computationally powerful data center technologies that are well-suited to cloud services. Companies such as Facebook and Google, for example, have reportedly built custom servers using low-energy ARM chips.
Microsoft's researchers believe reconfigurable fabrics built around FPGA chips will become more popular as companies struggle to expand Web services. Because FPGA chips can be tweaked after manufacturing, they enable hardware-software specialization that wasn't previously easily achieved, and give companies an alternative to simply throwing more hardware at escalating user demand.
"This portends a future where systems are specialized dynamically by compiling a good chunk of demanding workloads into hardware," Burger said. "I would imagine that a decade hence, it will be common to compile applications into a mix of programmable hardware and programmable software."
InformationWeek's new Must Reads is a compendium of our best recent coverage of the Internet of Things. Find out the way in which an aging workforce will drive progress on the Internet of Things, why the IoT isn't as scary as some folks seem to think, how connected machines will change the supply chain, and more (free registration required).
Never Miss a Beat: Get a snapshot of the issues affecting the IT industry straight to your inbox.
You May Also Like
---