Microsoft Kinect: Inexpensive Big Data Tool
Microsoft Kinect: Inexpensive Big Data Tool
Global shipping giant DHL discovers that motion sensors used by Microsoft's Kinect are great for scanning pallets -- and relatively cheap to buy.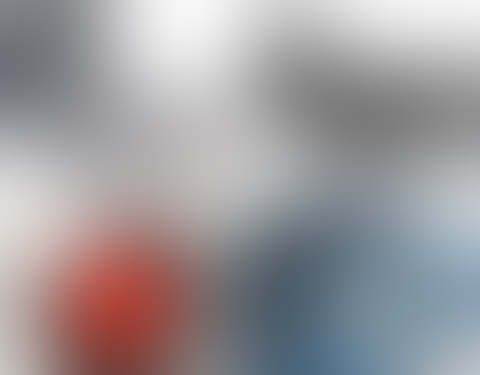 8 Gadgets For The High-Tech Home
8 Gadgets For The High-Tech Home (Click image for larger view and slideshow.)
Consumer-oriented technology -- specifically smartphones, tablets, and Dropbox-style cloud services -- has invaded the enterprise. But, can it also spur development of big-data platforms? Perhaps, if the cost and usability of consumer tech trumps traditional solutions.
DHL, for instance, is using Microsoft Kinect sensors to scan pallets, allowing it to determine optimal packing sequences and volume-based shipping prices. That's according to Dr. Marcus Kückelhaus, director of research and development for DHL's Solutions & Innovation team, which studies and applies new technologies to DHL's massive operations involving nearly 500,000 employees in 220 countries.
In a phone interview with InformationWeek, Kückelhaus provided a few examples of how DHL is repurposing consumer tech in its logistics operations.
As you'd expect, shipping freight involves myriad logistical challenges. "Whenever we want to use sensors or other technology, we have to use them within our entire network, which means there's quite a high investment involved," said Kückelhaus.
[Who owns IoT-generated information? See Internet Of Things: Who Gets The Data?]
An emerging technology such as radio-frequency identification (RFID), with its ability to identify and track tags attached to objects, may seem well-suited to DHL's global operation. But that's not always the case, Kückelhaus noted.
"If you take RFID as an example, there was a big hype about it a couple years ago. But if you really look at what has materialized so far, there's not much left of that hype," he said. "That's due to the fact that we would have had to install [RFID] on our entire network -- and that's quite an investment to take."
Although DHL does use RFID technology, such as in sensors for its temperature-controlled supply chains, it's always looking for cheaper alternatives.
In a December 2013 white paper, "Low Cost Sensor Technology," Kückelhaus and co-author Martin Wegner outline the benefits of embracing consumer tech in the enterprise, including low-cost sensors.
The report points out that Microsoft Kinect, which debuted at the end of 2010, was the first consumer-targeted sensor system to scan three-dimensional structures. And Kinect's depth-sensor technology, which Microsoft's Xbox game console uses for capture and motion control, is a cost-effective way to scan volumes.
"It takes a 3D picture of you, which can also be used for volume scanning," said Kückelhaus.
And volume scanning is a critical topic to the logistics industry. "If you know the volume, you can [improve] efficiency in your network to see how to best utilize space in your warehouse, trucks, ships, and airplanes," he added.
DHL decided to give Kinect a try in one of its distribution centers.
"We installed a Kinect sensor on top of a forklift," said Kückelhaus. "All the pallets taken out of the container by that forklift were automatically volume-scanned by the Kinect sensor."
A second Kinect trial was a stationary solution with two sensors mounted to a gate. "Every pallet that was driven through the gate was automatically volume-measured," said Kückelhaus, adding that this approach saved both time and money versus "quite expensive" laser-scanning technology.
The Kinect solution, in fact, cut in half the amount of time it took to scan a pallet -- from 30 seconds to 15 seconds. And the Kinect sensor costs a reasonable 120 euros (US $164), he added.
The Kinect use cases "were a good way to demonstrate that this is just not something to play around with, but (a solution) that could be a game-changer for the logistics industry," said Kückelhaus.
DHL's other big data use cases include smart trucks that adjust their routes based on incoming shipment and traffic data, and "Resilience 360," a new service that gives DHL customers a real-time view of global shipments. It also issues alerts (e.g., a severe storm is hitting Chicago) and recommends changes, such as rerouting shipments to minimize risk, Kückelhaus noted.
What do Uber, Bank of America, and Walgreens have to do with your mobile app strategy? Find out in the new Maximizing Mobility issue of InformationWeek Tech Digest.
Never Miss a Beat: Get a snapshot of the issues affecting the IT industry straight to your inbox.
You May Also Like
---