Microsoft Office 365: How One Company Saves Big
Microsoft Office 365: How One Company Saves Big
Microsoft has been criticized for pushing Office customers toward the cloud, but one healthcare company finds the switch saves money, time, hassles.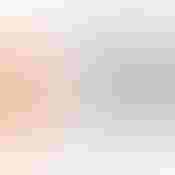 Office 2013: 10 Questions To Ask
Office 2013: 10 Questions To Ask (click image for slideshow)
Microsoft's subscription-based Office 365 might not be for everyone. The software giant's recent decision to expand Office 2013's initially inflexible licensing options testifies to as much, as the move was compelled by customers who felt the standalone editions shouldn't be so constrained relative to their Office 365 counterparts.
Despite the hubbub, Office 365 has continued to gain fans, and based on the experiences of Advocate Health Care VP Rance Clouser, it's easy to see why. Thanks to Office 365, his organization has saved millions thanks to reduced operational demands and increased productivity. Perpetual subscriptions are an expensive prospect, no doubt, especially for a large enterprise. But in Clouser's experience, these overhead costs are a mere drop in the bucket, dwarfed by the benefits they enable.
Office 2013 is cast from the same mold as earlier Office editions, including the fact that it is sold as a one-time purchase. The software can only be installed on one machine at a time, but thanks to Microsoft's recent policy reversal, it can be moved from one computer to another every 90 days.
Office 365, in contrast, allows a single license to run on up to five devices. It also encourages users to harness the cloud, potentially boosting productivity by allowing a worker to stop working on one device and seamlessly pick up on another. In an interview, Clouser said these qualities, as well as the ubiquity of Office products, have improved Advocate Health Care's agility and fiscal health.
[ Confused about new Windows hardware options? You're not alone. See Windows 8 Device Choices Baffle Buyers. ]
Before signing up for Office 365 more than a year ago, the large, Illinois-based healthcare system considered a number of options, including Google Apps for Business. Clouser stated that Microsoft's offerings appealed partly because they aligned more closely with Advocate Health Care's strategy to grow via mergers and acquisitions. When the company acquires a new hospital, he said, the odds that it already uses Office are very high, meaning that Advocate Health Care can avoid migration and training costs.
Clouser was also persuaded by Office 365's ability to scale via the cloud. "With an on-premises solution, every time we added a site or had an influx of a large number of new users, we would have to requisition additional servers and licenses, as well as people to support all that," he said, adding, "In the cloud, all we do is pay for the subscription cost." He stated that migrating new users is a relatively painless, one-time operation, and that the model has allowed the company to avoid adding additional staff and technology. "Those alignments sealed the deal," he stated.
Office 365 has also allowed Advocate Health Care to more effectively allocate its budget. The subscription model, he asserted, allows the company to consider the software an operating expense rather than a capital investment. Without this shift in classification, he said, the company would "continually go through the process of requesting additional capital to swap out our infrastructure." Office 365 was "much more cost effective," Clouser stated, adding that the cloud helps Advocate Health Care save around $1 million annually. He said that though the company has added thousands of users in recent years, it hasn't required additional infrastructure or staff to manage the infusion. "Microsoft is managing all of that on the backend," he said.
Many companies are leery of hosting sensitive content in the cloud. This is especially true for highly regulated industries such as healthcare. Clouser shared that his company "scoured whitepapers with Microsoft" before deciding on Office 365. "It's HIPAA-compliant, and data going back and forth is encrypted," he stated. "We're comfortable with that." He said the "beauty" of a subscription model is that additional services, such as stricter encryption, can be added as needed.
Clouser also praised Microsoft's improved customer service. Redmond was "going through some growing pains" when Office 365 was announced in 2010, he said. Since then, Clouser has found that support is "dramatically improved," stating that Microsoft is "much better at listening to the voice of the customer."
Clouser also asserted that Advocate Health Care might discover additional savings as it learns to develop new use cases around Office 365's cloud-based features. He said the company isn't using Microsoft's Web apps yet, but it has deployed SharePoint in the cloud, enabling users to collaborate more effectively. The company also is exploring app development for the Surface Pro. Presently, he said, doctors are using iOS devices.
Advocate Health Care's savings are inspiring, but not all businesses can expect a comparable return on Office 365 investments. In an interview, Sara Radicati, CEO of the tech research firm The Radicati Group, said, "The cloud model is being promoted as this great cost saver, but you have to look at pricing and multiply it out for your own organization." She declared that on-premises solutions could be the more cost-effective option for large organizations, stating that there "is a point at which the cloud model just keeps going up [in price], whereas an on-premises model can be apportioned better."
For those exploring Office 365, Microsoft has released a case study on Advocate Health Care's success, as well as testimonial blog posts by Clouser and other satisfied customers.
Never Miss a Beat: Get a snapshot of the issues affecting the IT industry straight to your inbox.
You May Also Like
---