Microsoft's Satya Nadella Talks Democratizing Tech at Ignite
Microsoft's Satya Nadella Talks Democratizing Tech at Ignite
Next-gen cloud innovations may empower more users to establish a new balance of creation and consumption.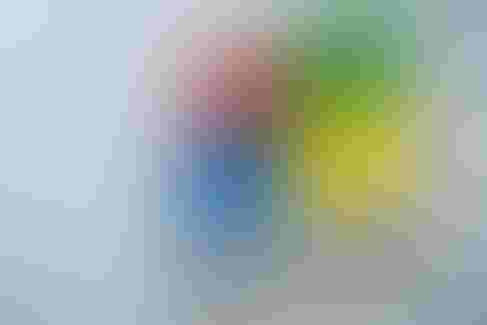 Image: Sundry Photography - stock.Adobe.com
In his keynote address at the Microsoft Ignite virtual conference on Tuesday, Microsoft CEO Satya Nadella outlined some of the innovations he believes the changing world needs -- from the cloud to making technology more accessible to more communities.
"We will need to foundationally transform how cloud can drive the next level of broad economic growth that everyone can participate in," he said.
Nadella laid out five key attributes he expects to drive innovation in the cloud:
Ubiquitous and decentralized computing. "Every organization, small or large, in every industry in every country will require more ubiquitous and more decentralized compute power," he said. "We're going through a radical change in computing architecture, from the materials to semiconductors to the systems from the cloud to its edge."
Nadella said this will lead to continued exponential growth in compute capacity, though the world is now at peak centralization. With computing embedded increasingly in more aspects of daily life and locations, he said there will be a need for greater sovereignty and decentralized control. "Cloud and edge computing will evolve to meet all of these real-world needs.
Sovereign data and ambient intelligence. The volume, velocity, and variety of data stand poised for explosive growth in the cloud, Nadella said, especially at the edge, driving the decentralization of compute architecture. "In this world, data will be more private and more sovereign," he said. "Data governance and providence will take on new importance."
This may lead to large-scale, multimodal models becoming platforms unto themselves, Nadella said. He also foresaw the development of new methods of federated machine learning to advance new generations of personalized and privacy-preserving services. "Business logic will move from being code that is written to code that is learned from data," Nadella said.
That could make way for new business process and productivity systems. "In the AI we create using all the enormous power of the cloud, we will look for increasing levels of predictive and analytical power, common sense reasoning, alignment with human preferences, and perhaps most importantly, augmenting human capability," he said.
Empower creators and communities everywhere. Nadella said the economy will find a new balance between consumption and creation. The last decade, he said, saw technological advances that drove more consumption through browsing online sources for more shopping and binge-watching videos.
"We believe the next decade will require technology advances that radically democratize creation," Nadella said. "We will need to expand access to skills, tools, and platforms as well as connections and collaboration across communities so that everyone can create." This may take shape in students working on assignments with short-form videos, knowledge workers creating formulas and spreadsheets, and domain experts using low-code tools to build applications, he said.
Expanded economic opportunity for every member of the global workforce. Nadella called for continuous feedback loops that include work, skills, training, and credentials for current jobs and the future. Productivity should be defined more broadly, he said, to be inclusive of collaboration, learning, and well-being to fuel career advancement.
Trust by design. "Fundamentally, a technology provider should succeed only when it helps the world around it succeed," Nadella said. "No one wants to build technology that rapidly scales but breaks the world around us." Customers also do not want to depend on a provider who sells them technology at one end and competes with them on the other, he said.
"We need to have ethical principles govern the design, development, and deployment of AI," Nadella said. "Our technology needs to be secure by design and promote zero-trust architectural principles." Designing technology in this way could protect fundamental rights of all people and strengthen institutions that society depends on, he said.
As the cloud grows in new directions, Nadella believes it will enable organizations to create an economic surplus across sectors and countries. "Every organization will need to harness these five attributes to build their own digital tech intensity so they can create proprietary technology required to generate durable competitive advantage," he said.
For more related content, follow up with these stories: 
Can Cloud Revolutionize Business and Software Architecture?
2021 Outlook: Tackling Cloud Transformation Choices
Can Reskilling Lead to Lasting Jobs in Digital and Cloud?
Where Cloud Spending Might Grow in 2021 and Post-Pandemic
Never Miss a Beat: Get a snapshot of the issues affecting the IT industry straight to your inbox.
You May Also Like
---