Microsoft Touts Device Partners At Computex
Microsoft Touts Device Partners At Computex
Microsoft hyped its partners' new Windows 8.1 tablets and PCs. But are they enough to counter slumping PC sales and rising Chrome and Android adoption?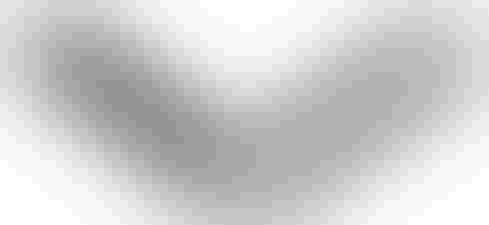 The ultra-thin Asus Transformer Book T300 Chi demonstrates the potential of Intel's forthcoming Broadwell chips.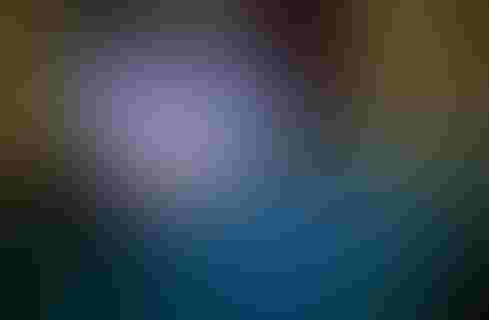 Surface Pro 3 Vs. World: Mobile Smackdown
Surface Pro 3 Vs. World: Mobile Smackdown (Click image for larger view and slideshow.)
Last month, Microsoft advanced its internal device strategy with the Surface Pro 3. During a keynote Wednesday at the Computex trade show in Taipei, Taiwan, corporate VP Nick Parker addressed the other side of the equation by showcasing the diversity of new tablets and PCs recently released by the company's device partners.
Throughout 2013, Microsoft's relationship with many of those partners appeared strained, but Parker's presentation, which echoed a partner-focused keynote at this year's Mobile World Congress, stressed the key role OEMs play in the company's ecosystem.
His Computex keynote included the debut of two new devices -- HP's Pro x2 612, a 12.5-inch 2-in-1 hybrid, and an unnamed, low-cost 7-inch tablet from Toshiba.
Aimed at business users, the HP Pro x2 612 is a 12.5-inch tablet that can dock into a keyboard to become a laptop. It will feature a full HD display, come with a Wacom stylus, offer fourth-generation Intel Core i3 and i5 configurations, and, unlike the similar Surface Pro 3, offer an option for 4G connectivity.
[What is Apple doing to remain a tablet powerhouse? Read Apple iOS 8: What Consumers, Developers Gain.]
HP claims the device will last around eight hours between charges in tablet mode, and up to 14 hours when docked into the keyboard, which features not only an extra battery, but also a variety of ports. The tablet will also be available with other keyboards, including a soft, mobile-oriented model. The device will be available in September, though HP did not immediately disclose pricing.
Parker's keynote revealed little about the 7-inch Toshiba tablet -- only that it will be priced to compete with similarly sized devices. Android tablets are already available for under $100, and Toshiba recently announced one of the most budget-friendly Windows 8.1 devices to date, the 8-inch Encore 2. Parker mentioned that because Windows OEM licenses are now free on devices with smaller screens, so manufacturers have more flexibility to price aggressively. At least one Windows 8.1 device at Computex, an 8-inch 1280x800-pixel tablet made by Chinese manufacturer Emdoor, will reportedly sell for $100. Are equally cheap Windows tablets from major vendors the next step?
If so, Windows tablets might grab more market share than some expect. Android became dominant partly by playing in budget markets that Apple, whose iPads are still the most popular single tablet line, simply ignores. With cheaper devices on the horizon, Windows 8.1 could benefit from the same strategy.
But Microsoft and its partners want more than the bottom of the market. Parker said Intel's forthcoming Broadwell processors will drive major hardware improvement among premium laptops and hybrids. The Asus Transformer Book T300 Chi, a Broadwell-based, 12.5-inch 2-in-1 announced earlier this week, is thinner in tablet mode than an iPad Air, for instance, and thinner when docked into its keyboard than a MacBook Air.

The ultra-thin Asus Transformer Book T300 Chi demonstrates the potential of Intel's forthcoming Broadwell chips.
Hybrid devices are still proving their market viability, but if the new designs don't entice users, Parker also touted the range of new laptops and all-in-one desktops that will soon hit the market. Tablets have eaten into the traditional PC market, but as the slowing decline in PC sales attests, there's still demand, especially among professionals, for more conventional PCs.
But Microsoft and its partners still face questions. OEMs will no doubt frame the diversity of form factors around user choice and flexibility, but the variety also suggests an industry that's still figuring out its response to mobile disruptors. Last year, execs at several PC makers publicly criticized Windows 8. With desktop and laptop sales tanking, many traditional PC powers began to promote Android and Chrome devices instead of Windows. Microsoft's decision to make its own tablets also reportedly caused some umbrage.
So far this year, Microsoft and OEMs appear much more in sync. Nevertheless, HP, Dell, and others are still hedging their bets. They brought not only Windows devices to Computex, but also a variety that run Google operating systems.
Research firm IDC projected last month that Android devices will account for 64.4% of this year's tablet and 2-in-1 shipments, followed by iPads with 30.3%, and Windows slates with only 5.3%. Granted, Broadwell devices won't be out until the end of the year, but even by 2018, IDC expects Windows to grab only 10.4% of shipments.
Aside from hyping new Windows devices, Parker also reiterated talking points from Microsoft CEO Satya Nadella's cross-platform "mobile-first, cloud-first" strategy, noting the success of Skype, OneDrive, Office 365, and other cloud services. Building on the company's recent investments in voice and gesture technology, Parker also discussed the future of computing. He was joined by Dr. Dr. Hsiao-Wuen Hon, managing director of Microsoft Research Asia. Hon said, also in keeping with past Nadella statements, that people and computers will interact in more natural ways, and that technologies including big data, machine learning, and embedded sensors will create personalized, context-aware computers.
What do Uber, Bank of America, and Walgreens have to do with your mobile app strategy? Find out in the new Maximizing Mobility issue of InformationWeek Tech Digest.
Never Miss a Beat: Get a snapshot of the issues affecting the IT industry straight to your inbox.
You May Also Like
---