Moving To Office 365 From BPOS: 7 Tips
Moving To Office 365 From BPOS: 7 Tips
If you're preparing to upgrade to Microsoft's cloud-based productivity suite, check out these seven tips for a smoother transition.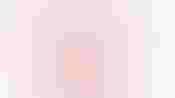 Office 365 Vs. Google Apps: Top 10 Enterprise Concerns
Office 365 Vs. Google Apps: Top 10 Enterprise Concerns (click image for larger view and forslideshow)
Microsoft will formally introduce Office 365 Tuesday at an event in New York City. The service is a rebranded, upgraded version of the company's Business Productivity Online Standard suite that also adds Office Web Apps to the mix.
For businesses that already use BPOS, the changes--especially if they go with one of the more basic editions of Office 365--won't be extreme. But a number of steps must be taken to ensure the transition is smooth. The good news: Microsoft is giving BPOS users a full year to move to Office 365, and it will also handle all data migration tasks.
Still, there are some must-dos.
The most basic step is to decide which version of Office 365 is right for your organization. Microsoft won't break out all the details until the launch event, but rest assured Office 365 plans and pricing won't fully escape Redmond's infamous complexity when it comes to licensing terms. The offerings range from a basic, small business edition that provides Outlook e-mail and little else for $2 per user, per month, to an enterprise-class service that includes standard Office 365 elements like Lync, SharePoint, and Office Web Apps, as well as the full desktop version of Office, for $27 per user, per month.
A mid-level offering includes most of the main BPOS features, plus Office Web, for $6 per user, per month. There likely will be myriad other options.
Deciding which version to go for is a research project in itself, but it will be necessary to fully vet the available packages to make sure you opt for the suite that's most appropriate for your organization's size and needs.
Second, check out the competition. BPOS-to-Office 365 shouldn't be too traumatic a switch, and Microsoft is providing plenty of tools and free advice on how to get it done. Still, it is a transition that will involve some work, so enterprises may as well take the opportunity to see what else is out there. That inevitably leads to Google. Google Apps doesn't offer the range of choices available with Office 365. Packages go from $5 per month per user for basic Gmail and Google Docs, to more expensive combinations that include business-class services like Postini archiving. There's no desktop version of Google Apps, it's all cloud. Some organizations, especially small and midsize businesses, may welcome that simplicity. The point is that a technology transition is a good time to explore alternatives.
If the decision is made to move to Office 365, it's essential to make sure users are running PCs and mobile devices that are compatible with the suite.
The system requirements from BPOS have changed significantly. For the most part, you'll need to ensure your company's computers are running the latest, or at least very recent, versions of Microsoft's (or for Mac users, Apple's) key client, server, and Web products.
The oldest version of Windows that will support Office 365 is Windows XP, Service Pack 3. Mac users will need at least OS X 10.5 or later. For Web access, users will need Internet Explorer 7 or later. On Macs, Safari 3 or later will do. Also note that Office 365 does not support Outlook 2003 or earlier versions. Know going in that the BPOS-to-Office 365 transition could require a host of upgrades throughout your infrastructure. Microsoft has published a full list of system requirements here.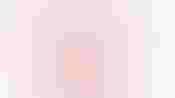 Office 365 Vs. Google Apps: Top 10 Enterprise Concerns
Office 365 Vs. Google Apps: Top 10 Enterprise Concerns (click image for larger view and forslideshow)
A fourth key step in the migration to Office 365 is the development of a communication and training plan to educate end-users about the changes they will encounter on their desktops. Those will arise from the fact that Office 365 automatically upgrades the 2007 versions of Exchange and SharePoint Online to the 2010 versions.
Also, users used to collaborating with colleagues through BPOS's Office Communicator and Live Meeting tools will have to learn to use Lync, which becomes the suite's primary tool for messaging and video and voice conferencing. Users will also need to create new, stronger passwords. A number of other user experiences will change too, so it's important that training is ready and available.
Before throwing the switch on a full-blown implementation of Office 365, it may be prudent to undertake a fifth preparatory step--the launch of a pilot program. Standing up a single department or small organization on Office 365 will provide a chance to work out the kinks, test new workflows, and discover bugs before committing the entire enterprise to the platform.
Fortunately, Microsoft has created tools and policies designed to help users establish pilot programs. The company recommends that pilots last from three to six months. Data from pilot groups can be preserved and integrated with wider deployments afterwards.
Sixth, plan intensively for "the next 48 hours." After agreeing on a transition date with Microsoft, the software maker will undertake a data migration from BPOS to Office 365 on your organization's behalf, usually over the course of a weekend. During that time, access to SharePoint data will be locked and Active Sync devices will not be able to connect to Exchange Online. Other services may be down as well, so users need to be forewarned.
Finally, once the transition is made it doesn't mean the job is finished. After Microsoft has stood up an instance of Office 365, there are some last steps IT administrators must take at their end to complete the job. Among other things, admins must sign in to a new Administration Portal with new credentials, review the status of the transition, and create or assign a billing administrator.
Office 365 marks a major step in the evolution of Microsoft's Office franchise and should deliver significant value to organizations that can leverage all of its cloud-based potential. So it's worth taking the time to have a solid evaluation and transition plan in place.
Microsoft is offering more information about the transition on its Office 365 Web site.
Black Hat USA 2011 presents a unique opportunity for members of the security industry to gather and discuss the latest in cutting-edge research. It happens July 30-Aug. 4 in Las Vegas. Find out more and register.
Never Miss a Beat: Get a snapshot of the issues affecting the IT industry straight to your inbox.
You May Also Like
---