NASA Readies Nebula Cloud Computing Platform For Release
NASA Readies Nebula Cloud Computing Platform For Release
Infrastructure-as-a-service, offered through NASA Cloud Services, should be available for agency-wide production within weeks, according to the space agency.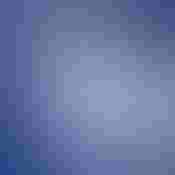 Slideshow: Cloud Security Pros And Cons
Slideshow: Cloud Security Pros And Cons
(click image for larger view and for full slideshow)
NASA has made its home-grown infrastructure-as-a-service capabilities -- on-demand storage and computing power -- available to all agency personnel, the agency announced yesterday, saying that it had successfully completed beta testing of NASA Cloud Services, which is powered by the space agency's Nebula cloud computing platform.
For now, the services are available only on a pre-release basis, but the space agency says it will release the capability to production within a few weeks, after the completion of a series of final spot checks called an Operational Readiness Review. Already, users are lining up: within the first 24 hours of pre-release, about 50 new projects fired up on Nebula, about a fifth of the 250 or so users that accessed Nebula during the entire summer of beta testing.
NASA Cloud Services will include storage and computing services initially, and were designed with research computing rather than either critical control systems or traditional IT apps in mind. "Our goal is to get scientists who would otherwise buy lab computers and give them an alternative where they can get up and running more quickly than buying things off the shelf," Chris Kemp, NASA's CTO for IT, said in an interview Tuesday. "We're trying to prevent people from buying unnecessary servers and infrastructure, and make their applications faster in speed and faster to provision."
Nebula is one of the cornerstones of government cloud computing, and has arguably attracted the most public attention of any federal cloud computing effort. NASA's announcement of its impending launch, which came the same day the General Services Administration announced that it will soon make a number of infrastructure-as-a-service cloud services available to government, indicates the progress the federal government is beginning to make toward actual adoption of cloud computing as opposed to simply hyping its potential.
Under the hood, Nebula was built on 10 Gig-E switching fabric at a major peering location for Tier 1 ISPs, and connects to high-speed academic and research networks CENIC and Internet2, thereby mitigating latency concerns. Each Nebula account comes with 100 Gbytes of storage, with more available. Its performance also rests on relatively high-end computing power.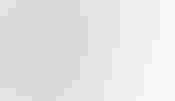 Analytics Slideshow Calculating Cloud ROI
Analytics Slideshow Calculating Cloud ROI
(click image for larger view and for full slideshow)
The beta this summer led to the development of several new features, including: user interface improvements; per-project firewalls that enable users to logically isolate their respective projects from one another; the ability for users to select whether they want to run their app from physical servers located on the West Coast, East Coast, or both; and resource tracking.
NASA is still working out how it will charge users for their use of Nebula, and how much. One thought is to allow users access to between one and five instances free. The new resource tracking capability gets rid of the technical hurdles, but not the cultural hurdles to typical variable, pay-for-use cloud computing charging methods. "Variable metered pricing is tricky in government because of the budgeting process," Kemp said. "This is a business challenge more than a technological challenge."
According to NASA, the beta enabled the agency to improve reliability and documentation for its cloud services, and led to the development of a number of new features, including a control panel for security features, resource quota tracking by project, resource availability zones, user-determined instance and image names, and overall user interface improvements.
With production release nearing, Kemp said that he's increasingly hearing discussion of the possible use of Nebula to solve critical mission challenges. "The huge, data-producing missions like the data telescope projects are saying, we should look at Nebula now," Kemp said. "Before, they didn't even know what the cloud was, but now they're paying attention."
Kemp said he also sees the potential for NASA Cloud Services to serve as a beachhead for NASA's CIO shop into the agency's research community, which has traditionally made many of its own IT decisions.
Moving forward, NASA will continue to work on improving performance and security, add additional platform services, and work to blend Nebula into the agency's evolving cloud and data center strategies, according to Kemp.
Never Miss a Beat: Get a snapshot of the issues affecting the IT industry straight to your inbox.
You May Also Like
---