Net Neutrality: Why it's Vital for Digital Transformation
Net Neutrality: Why it's Vital for Digital Transformation
The FCC's recent net neutrality ruling has the potential to expose enterprises engaged in digital business, as well as cloud companies and their customers, to high premiums for their Internet access.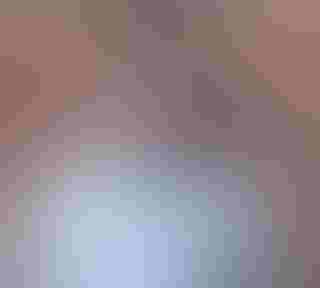 Until a few months ago, it was thought that the issue of net neutrality had been definitively settled by the ruling of the Federal Communications Commission (FCC) in 2015; however, that all changed with the new Trump administration and statements by the new FCC chairman - just reappointed for 4 years by the US Senate - who called the net neutrality rules a "mistake."
The FCC has since launched a process to challenge net neutrality; a move that some web users and tech companies view as a frontal attack on a basic guiding principle of the Internet. There was a day of protest from the main digital platforms and many other companies. For many people, the net neutrality principle and the unrestricted flow of data fuels innovation. Think YouTube, Netflix and Spotify. Changing the rules might not only hinder the next great digital native company, but an entire range of traditional companies navigating their digital transformation.
Digital Transformation driven by innovation
There is broad understanding that the size of the digital universe now doubles every two years. At the same time, we have unrelenting technical innovation. The cloud market, currently valued at $246 trillion, is expected to grow to $383 trillion by 2020; there is the Internet of Things (IoT), with nearly 20 trillion units connected to the network; and 5G promises speeds of about 25 gigabits per second. And, who can forget AI and machine learning, not to mention connected cars.
To manage all the data, it will be necessary, of course, to build new networks. This investment must, therefore, be supported by telecom operators and, in some countries, through a collaboration or financing from public authorities. Today, telecom operators are financed by their private and business customers through monthly subscriptions that provide them with a recurring and predictable revenue stream. With the questioning of net neutrality, operators could demand a new taxation from players in the digital economy based on the consumption of data made by their users -- an unexpected and welcome new source of revenue for them to finance their network investments?
Who will pay the bill?
The FCC's decision to wipe out net neutrality could, therefore, have a significant impact on companies that have made the Internet and cloud an integral part of their business by questioning their business models. Similarly, the consequences could have an impact on all organizations that depend on the free flow of data to carry out their activities. This has a major impact on the digital transformation of businesses.
Is that a concern today? While the vendors have developed their applications in SaaS, platforms and infrastructure are dematerialized and distributed into the cloud on data centers. The on-premise approach disappears to make room for 100% digitalization in the cloud, using platforms such as AWS, Microsoft Azure or Google Cloud.
For example, today a company like Lenovo captures more than 200 terabytes of data annually from 40+ different types of data sources (sensor, social media, CRM), processed in a hybrid-cloud platform based on AWS. What will happen to companies if net neutrality is called into question? Who will pay for this additional cost? Would its cloud provider be taxed by the operators?
Thus, few solutions are available except to take care of this additional burden by having it placed on the customer's back. By changing the rules and allowing broadband service providers to restrict service or giving priority to companies that have subscribed to an additional premium service, the types of use cases and the amount of data that could be delivered are limited. This type of rule change would affect both the participants of a data transfer, the sender and the recipient.
In the past, cloud vendors have demonstrated a willingness to make their solutions accessible while absorbing their investment costs until critical mass is achieved. But should we ask ourselves how long they can last before the impact on results begins to influence user costs?
Not restricting digital transformation
In a constantly changing world, where innovations such as multi-cloud tend to impose themselves as a standard for data processing, questioning net neutrality (and de facto billing cloud provider services) would require companies to exercise due diligence to ensure that they do not shake up significant assets when the cost of transferring terabytes to petabytes of data outweighs the value of the business.
While innovation is the engine that drives companies to face their competitors by developing new services, products, better business and strategic vision, will innovation and digital transformation ultimately be the big losers of such a challenge to net neutrality?
Nick Piette is Community Evangelist for big data tools supplier Talend.
Never Miss a Beat: Get a snapshot of the issues affecting the IT industry straight to your inbox.
You May Also Like
---