Netflix Cloud Architect: How To Succeed As Disruptor
Netflix Cloud Architect: How To Succeed As Disruptor
Adrian Cockcroft, Netflix's former chief cloud architect, outlines how a changed business flowed out of the cloud.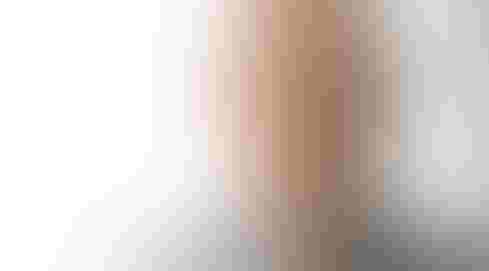 Adrian Cockcroft<br />(Image: Battery Ventures)
be handed off to someone not familiar with what's gone before or someone who didn't understand the goals the team was shooting for. "Getting to that high trust is difficult," he conceded.
But doing so enabled Netflix to transform its business rapidly from a novel supplier to the firm that outmaneuvered Blockbuster in a changing market and became the dominant supplier of home video. By the time Cockcroft left, it had changed from a firm with a few million subscribers to one with 30 million in the US and 8 million more worldwide.
The empowered developers and high-trust product cycle would not have been possible without Netflix's move into Amazon's EC2 infrastructure-as-a-service, where servers could be spun up as needed. The decision to do so was made by CEO Reed Hastings, Cockcroft, and other executives and then adopted throughout the company.
How did Netflix build out an organization that understood how to exploit the opportunities of the new infrastructure? For a young and growing firm, there was no possibility of a long retraining period, but that wasn't a big problem, Cockcroft said. "Ninety percent of the architecture is through hiring people who want to do what you need to do," he said.
At first, many businesspeople declared Netflix crazy for closing its own datacenters in 2008 and declared, "It will never work." By 2010 and 2011, they were saying what Netflix did works for it, but Netflix was "a unicorn," unlike other businesses, which could never do what it was doing. By 2013 and 2014, other businesses wanted to emulate the Netflix pattern. The firm made that possible by donating many of the systems it had developed as open source code. There are 40 projects on GitHub that had their origin at Netflix, Cockcroft said.
"We wanted to invest our intellectual capital on things that were unique to Netflix. This was at [the] root of our move to the cloud," he said. In some cases, using software-as-a-service, Netflix declined to "build things that are undifferentiated in nature from our rivals," and moved wholesale into a massive video-streaming business that on some days makes up 30% of Internet activity, he said.
Randy Mott, CIO of General Motors, spoke before Cockcroft, warning against outsourcing and supporting bringing IT skills back in-house under a central authority. As Cockcroft took the stage, he warned much of his talk "would be in contrast" to the speaker who came before him.
When Cockcroft finished, Jerry Johnson, recently retired as CIO of Pacific Northwest National Labs, said:
You've both inspired me and scared the hell out of me. There's a big difference from where you're at and where Randy is at. What scared me was your discussion about "low process, high trust," and the potential effect that has on customer impact. At Netflix, you have a tolerant customer base. If a customer can't find an actor they want one day, they'll come back. If Randy has that high trust and a young developer makes a change that shuts down a production line, that's a whole different problem.
Cockcroft thought a moment and responded. Delivering a film as expected to a parent with children expecting to see it can also be viewed as a mission-critical issue, he said. The system must perform as expected, or Netflix can lose the customer. The Netflix systems in the cloud are resilient, spread across six Amazon complexes and three availability zones. One can go down completely and the systems in the other two zones will sustain Netflix business as expected.
The cloud and Netflix's way of using it aren't low-cost options. They've become the platform on which the company wishes to base the reliability and future of its business -- and that's what it's doing, he said.
Too many companies treat digital and mobile strategies as pet projects. Here are four ideas to shake up your company. Also in the Digital Disruption issue of InformationWeek: 6 Enduring Truths About Selecting Enterprise Software. (Free registration required.)
Never Miss a Beat: Get a snapshot of the issues affecting the IT industry straight to your inbox.
You May Also Like
---