Open Compute: More Financial Services Firms Jump In
Open Compute: More Financial Services Firms Jump In
JPMorgan Chase, Capital One, and B of A are joining Goldman Sachs and Fidelity backing the open-source hardware movement.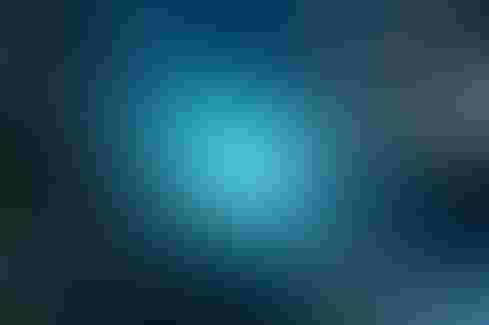 7 Emerging Technologies IT Should Study Now
7 Emerging Technologies IT Should Study Now (Click image for larger view and slideshow.)
The Open Compute Project, which seeks to create an open source server and switch ecosystem, is still an unproven concept to many enterprise IT managers. But it's clear after the Open Compute Summit 2015 last week in San Jose that more of the financial industry has been adopting Open Compute than previously indicated.
The Bank of America told The Wall Street Journal the day before the conference opened that it wants to convert its data center infrastructure into one like Facebook's and that of other Web-based giants. Facebook launched the Open Compute Project in 2011 by making its designs for data center servers open source, so that any manufacturer could use them to build products.
B of A adds another big name to those of Fidelity Investments and Goldman Sachs, which were among Open Compute's organizing members. At the summit, Capital One and JPMorgan Chase took part in the proceedings and said they too were adopting Open Compute specified hardware. Both had technology leaders on a panel that discussed financial services adoption of OCP. It included: Brian Armstrong, director of next generation infrastructure at Capital One; Matthew Liste, managing director, global technology at JPMorgan Chase; Grant Richard, managing director for technology at Goldman Sachs; and Bob Thurston, head of global data center engineering at Fidelity.
"You already see incredible hardware running fantastic software. ... We view this as an inevitable thing to happen," said Richard.
[Want to learn more about Fidelity's Open Bridge rack? See Fidelity Bridge Rack Makes Open Hardware Real.]
One of clearest statements of financial services companies' investment in Open Compute architecture came from Don Duet, co-head of the technology division at Goldman Sachs, in an address March 10. He said his firm had no infrastructure using OCP-type hardware at the end of 2013. By the end of 2014, 37% of new servers were from OCP designs. By the end of 2015, he expects that figure will be 70% of new servers. The investment bank is a large purchaser; it currently has "500,000 processor cores" in use, he said.
Goldman has moved away from its traditional data center approach of immediately trying to fix devices that break down. Instead, it has redesigned its data center management software to tolerate hardware failures by shifting workloads to keep jobs running even when hardware fails. "That was a gap we had to close. … It's taken a long time to get here, but we're here and in production," he said.
The adoption of Open Compute hardware had resulted in a 5% savings in total energy consumption in Goldman data centers.
Dealing with Open Compute manufacturers, whose ranks used to be composed primarily of the custom, white box builders, is one of the biggest challenges in the transformation, he said. But at this year's event, Dell and HP both showed server designs they have in production, with HP promising a Cloudline family of Open Compute servers to become available later this year.
Using OCP hardware requires different planning and forecasting than Goldman was accustomed to, Duet said. To have a reliable supply chain and help the manufacturers with the economics of volume production, OCP users need to forecast their needs on a regular basis instead of submitting impromptu orders for 10-15 servers to meet the needs of a particular project.
An OCP manufacturer "needs more of an incremental, continuous build process (from many customers) rather than a start-and-stop build process," he advised.
Open Compute hardware manufacturing still has an embryonic supply chain that it's trying to use to achieve low-cost commodity production. Several financial services representatives said its manufacturers need to forecast and order parts with some of the same negotiating power that established manufacturing uses.
Fidelity has redesigned its standard data center rack so that it has a width that can be used for either 21.5-inch or 23-inch equipment configurations. That allows Fidelity to gradually transform its legacy data center space into an Open Compute-based private cloud, without discarding its current racks. Fidelity's Eric Wells, VP of data center services, credited Brian Obernesser, VP of data center architecture at his firm, for leading that redesign.
Open Compute servers are distinguished from some of their predecessors by relying on a power supply built into the rack, as opposed to each server needing to be equipped with its own power supply. Fidelity's Open Bridge rack, the name it gave its combined legacy and OCP rack, typically houses six to eight power supplies that provide the right amount of power to all the servers in the rack.
"We're driving the cost of racks down, while innovating in how we deliver power to the rack," he said.
At Fidelity, the conversion to Open Compute "is not necessarily all or nothing," he said. Many legacy systems will need to continue to be housed in the data center, but the Bridge rack allows both types of systems to co-exist side by side.
Fidelity will start to convert its data centers to Open Stack private clouds through 2015, with Open Compute specifications providing the cloud hardware. With a common underlying hardware and Open Stack supervising software, Fidelity will end up with a more flexible and easily expandable set of resources. "We're trying to deliver an underlying infrastructure that lets our developers deliver applications and software features faster," he noted.
Fidelity's interest in Open Compute isn't limited to servers. "We're doing testing with switching. We have several projects focused on that. …. There's a great opportunity for disruption in networking" with software-defined networks and commodity hardware switches, he said.
Microsoft's Kushagra Vaid, general manager of the server engineering, cloud and enterprise division, said in an interview the participation of the financial services firms was giving OCP a wider credibility than it might otherwise enjoy.
[This article was corrected to state that the percentages of Open Compute servers cited for Goldman Sachs refers to new servers.]
Attend Interop Las Vegas, the leading independent technology conference and expo series designed to inspire, inform, and connect the world's IT community. In 2015, look for all new programs, networking opportunities, and classes that will help you set your organization's IT action plan. It happens April 27 to May 1. Register with Discount Code MPOIWK for $200 off Total Access Conference Passes.
Never Miss a Beat: Get a snapshot of the issues affecting the IT industry straight to your inbox.
You May Also Like
---