Oracle Takes Plunge Into Public Cloud Computing
Oracle Takes Plunge Into Public Cloud Computing
CEO Ellison announces Oracle's move to infrastructure as a service at OpenWorld conference, where most of the emphasis has been on in-house, high end hardware appliances.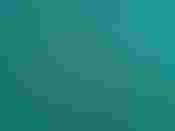 10 Lessons Learned By Big Data Pioneers
10 Lessons Learned By Big Data Pioneers (click image for larger view and for slideshow)
Oracle CEO Larry Ellison said Oracle data centers will soon provide infrastructure as a service (IaaS) for customers who wish to develop Java applications or deploy the new Oracle Fusion applications in a public cloud setting.
It was the final step of a 180-dgree turnaround in which Ellison has distanced himself from previous statements that supporters of the cloud were "idiotic" and the cloud was nothing but "water vapor" or a confused renaming of the Internet. As it turns out, the cloud is something that Oracle wants to sell. And it came on the next to last day of the 2011 Oracle OpenWorld Conference in San Francisco, a show that has been heavily dominated by Oracle's discussion of its latest hardware appliances for on-premises computing.
Ellison tied the availability of SaaS from Oracle to the emergence of Fusion applications that have been in the process of being engineered for six years and "were designed to run either on premises or in the cloud."
Since customers can use either deployment environment, Oracle felt obligated to offer SaaS. "When you need a cloud, then you just need a cloud," he said.
[ Want to see additional reasons why Oracle might be feeling competitive with Salesforce.com? See Has Salesforce.com Graduated To The IT Big Leagues? ]
But the development is also another chess move in Oracle's growing sense of direct competition with Salesforce.com and its enterprise social networking application, Chatter. Salesforce.com CEO Marc Benioff told listeners on a quarterly earnings call that his firm was headed toward $2 billion in revenue when its fiscal year ends in January 2012.
Ellison juxtaposed what he deemed wrong with Salesforce.com's approach to the cloud to illustrate the features and virtues of cloud computing, Oracle-style.
The contrary-to-Salesforce focus came just four hours after Salesforce.com CEO Marc Benioff held his own event next to Oracle OpenWorld where he attacked Oracle's "single tenant" approach to selling software and its retro commitment to "Exadata mainframe machines." Benioff complained that his Wednesday keynote slot at Oracle OpenWorld had been cancelled by Ellison at the last minute in a tiff over a Benioff public comment that Ellison "had set the bar low" in his Oct. 2 welcome address. He quipped in a Wednesday morning talk in a restaurant next door to OpenWorld that he had been offered an 8 a.m. Sunday replacement slot on Alcatraz, the island in San Francisco Bay hosting a defunct prison.
Ellison underscored the difference between Oracle's public cloud approach and Salesforce's by saying a Java Enterprise Edition application would run in either Oracle's or Amazon Web Services' EC2 infrastructure, but it wouldn't run in Salesforce's. The Oracle cloud will be "open and standards based," he said. "If you want Apex, that would be Salesforce," he said, referring to Saleforce's proprietary language.
"The Salesforce.com cloud is kind of sticky. You can check in, but you can't check out. It's the roach motel of clouds," he said.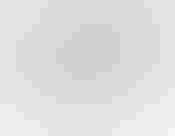 Top 15 Cloud Collaboration Apps
Slideshow: Top 15 Cloud Collaboration Apps
(click image for larger view and for slideshow)
Oracle will make additional services, such as an Oracle database service, available in its cloud and plans to provide Dun & Bradstreet credit worthiness and business reporting data in its cloud, along with data aggregated off social networks. "We plan to provide useful data. … You can repurchase this data from us," he said.
The Oracle software as a service will also offer elasticity, or the ability to expand to meet a workload's demand and then contract again. Salesforce.com is not elastic. It is willing to cancel a customer's resource-gobbling report that threatens to slow its systems, he said.
Ellison also reverted to an attack he first made on Salesforce at the start of Oracle OpenWorld 2010 in which he said Salesforce was "mixing" customer data in a single Oracle database in its multitenant architecture.
"That's a very bad security model--putting everyone's data in the same database. It's called multitenancy. It was a good idea 15 years ago. Today it's a bad idea unless you want to see who your competitor's leads are," he said. In the Oracle public cloud, customers will be given their own database systems to run in a virtual machine, which will maintain the boundaries around the database.
Benioff earlier in the day had specifically rebutted the charge that Salesforce.com's approach to data management was in any way hazardous to the privacy or security of its customer data. Banks routinely load data from different customers into a single database and it doesn't end up exposed to a neighboring customers' view, he said.
Ellison didn't mention Salesforce.com in another area where Oracle wishes to compete via cloud computing, social networking for enterprises. That may be because Salesforce's Chatter application has gained currency among its customers as a form of social networking oriented to the corporation.
"Over the last two years, social networking has been a critical new technology. … We built the Oracle Social Network" and integrated it with Fusion applications so that data gathered throughout the organization can be brought forward when new teams are forming, new customers are being approached or new products being launched.
A session offering more technical detail on Oracle's approach to infrastructure as a service was supposed to follow Ellison's address but was cancelled as word spread that Apple CEO Steven Jobs had died. The announcement of an Oracle public cloud coming late in Oracle OpenWorld was a surprise saved for last. To some extent, the elastic, x86 cloud infrastructure is a distraction or even competitor to Oracle's main desire to focus customer attention Oracle's specialized hardware appliances.
Like other clouds, Oracle's IaaS will be a self-provisioning service where users decide on virtual machine size and are charged by the hour, avoiding upfront capital expenses. The Exadata, Exalogic, and Exalytics appliances are the opposite--they involve large upfront capital for hardware and software license expenses. The fact that Oracle is now offering both is an indication that it's serious about offering customers choices--and Oracle customers are serious about cloud computing.
Attend Enterprise 2.0 Santa Clara, Nov. 14-17, 2011, and learn how to drive business value with collaboration, with an emphasis on how real customers are using social software to enable more productive workforces and to be more responsive and engaged with customers and business partners. Register today and save 30% off conference passes, or get a free expo pass with priority code CPHCES02. Find out more and register.
Never Miss a Beat: Get a snapshot of the issues affecting the IT industry straight to your inbox.
You May Also Like
---