Oracle Upgrades Virtualization Server For OpenStack
Oracle Upgrades Virtualization Server For OpenStack
Oracle VM 3.3 includes a technology preview of its OpenStack distribution, enables virtualized Oracle databases to run in the cloud.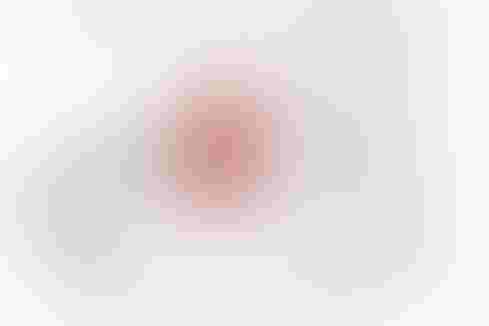 Oracle has released the 3.3 version of Oracle VM Server with support for an OpenStack cloud distribution included. But the version of OpenStack offered is not ready for production systems, the Oracle website warns.
Oracle will support Oracle VM with its OpenStack technology preview distribution of the open source cloud software, giving enterprise cloud implementers the option to test the use of Oracle's hypervisor as the basis for a virtualized database system in a private cloud setting, according to Oracle's announcement July 2.
Oracle's OpenStack technology preview distribution can be downloaded now, but the site warns, "Our technical support organization will not provide technical support, phone support, or updates to you." Oracle first announced the technology preview in May at the OpenStack Summit in Atlanta.
Some customers prefer both Oracle Unbreakable Enterprise Linux and Oracle VM, a version of the Xen hypervisor optimized for use with the Oracle database system. Customers may use both in an OpenStack cloud that would allow them to do advanced patching of the Oracle database system using Oracle Ksplice. The version of Xen included in the Oracle VM Server has been updated to release 4.3.
[Want to learn more about how Oracle made Oracle 12c a virtualized system? See The Truth About Oracle Virtualized 12c Database.]
Guests running under the Oracle VM hypervisor may include Oracle Linux, Oracle Solaris, and Windows. With release 3.3, administrators may maintain fine-grained control over the configuration and behavior of guest VM components, including network, CPU, and memory, the announcement said.
Oracle is committed to working with the OpenStack ecosystem and integrating its products with an OpenStack cloud, said Wim Coekaerts, Oracle senior VP, Linux and virtualization engineering, in the announcement.
Oracle VM users may also run Oracle VM virtual machines on either x86 or Sparc servers and manage them from the same VM Manager management console. VM Manager has been updated to be able to work with Oracle WebLogic Server 12C, Application Development Framework 12C, Java version 7, and MySQL Database Enterprise Edition 5.6, Oracle officials said.
The virtual machine console uses HTML5 features, which give virtual machine administrators faster and more reliable access to console controls, the announcement said. A copy of MySQL Enterprise Edition comes bundled with the console. Administrators get automated database backup and integrated tools to check database object consistency with the MySQL system.
Oracle has added paravirtual drivers to Oracle VM to allow a Windows workload more direct access to storage devices, rather than forcing it to go through I/O device emulation. The practice improves network throughput and disk I/O for Windows guests. Oracle has worked with Microsoft to certify its drivers work as expected in a virtualized environment.
Oracle VM 3.3 is available for free download.
IBM, Microsoft, Oracle, and SAP are fighting to become your in-memory technology provider. Do you really need the speed? Get the digital In-Memory Databases issue of InformationWeek today.
Never Miss a Beat: Get a snapshot of the issues affecting the IT industry straight to your inbox.
You May Also Like
---