Pure Storage Battles Industry Giants
Pure Storage Battles Industry Giants
Storage startup raises more funds to disrupt industry with its SSD arrays.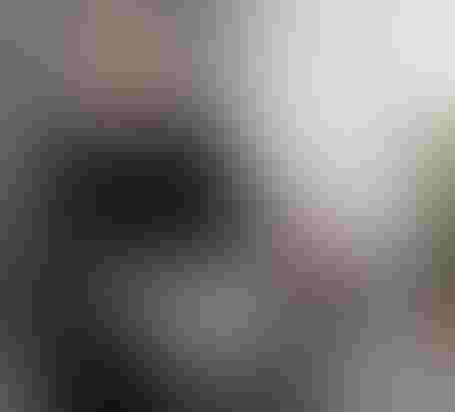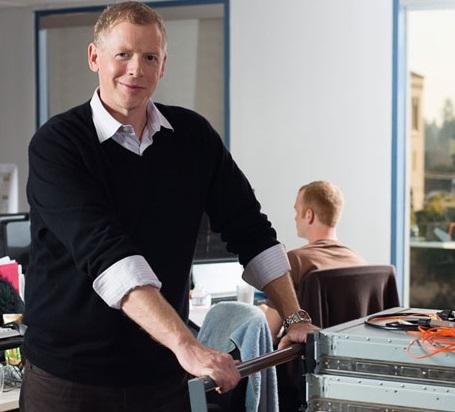 PureStorage CEO Scott Dietzen
Solid-state systems supplier Pure Storage has received an additional $225 million in venture capital in a sixth round of funding, raising its total stake to $470 million. The amount is unprecedented for a storage startup and illustrates the potential disruption that may be underway in the storage industry.
At the same time, there are a plethora of companies that see solid-state drives (SSDs) as both disruptive and a chance to forge a new storage success story. Many of them have ample venture capital backing, even if short of Pure Storage's total. At the same time, some of them are floundering. OCZ Technology Group filed for bankruptcy in December. Fusion-io, judged by many to be the market leader, reported lower revenues at the end of 2013 than the year before. And the board at Violin Memory, after a successful IPO in September, fired its five-year veteran CEO Don Basile in December following diminished returns at the end of the company's first public quarter.
So what's different about Pure Storage? Since it's still privately held, no one knows exactly what are its revenues, profits (if any), or customer base. On a list of the top SSD vendors, Fusion-io was number one, Violin was number three, OCZ was number eight, and Pure Storage was only number 10. And what's worse, Pure Storage became the target of a suit by EMC last November. EMC is miffed that Pure Storage has hired away a number of its executives and is suing on the grounds they may have taken with them company secrets.
CEO Scott Dietzen said in an interview that he isn't too concerned by these headwinds. He said Pure Storage can be distinguished from other storage companies by the insight of its founders, CTO John Colgrove and chief architect John Hayes, and its emphasis on making SSDs fit in with existing systems in the datacenter.
[IBM is another company not about to concede the storage market to an upstart. See IBM Stuffs Flash Into Next-Generation Servers.]
Dietzen said CTO Colgrove is the former chief architect for storage vendor Veritas. "He knows as much about spinning disks as anyone on the planet," Dietzen said, because he has written a lot of the software that governs a disk's operations. As solid-state drives appeared, "he realized that all the code written for spindles was going to have to be rewritten" for SSDs, and in 2009 left to found Pure Storage. Chief architect Hayes "is every bit his intellectual equal, as brilliant a computer scientist as I've ever worked with," Dietzen said, and they, along with engineers from Google, VMware, and a team of 25 PhDs in development, are producing the software for the arrays in Pure Storage's SSD product lineup.
Figure 1: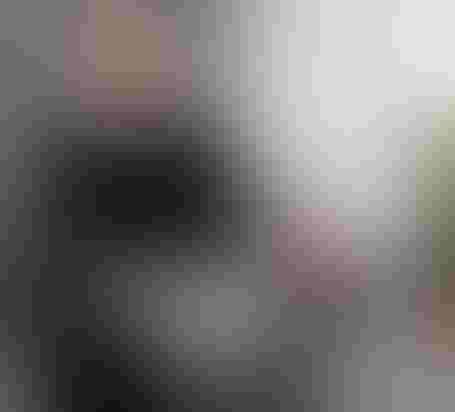 PureStorage CEO Scott Dietzen
Dietzen himself is an experienced software product developer, one of the original project leaders for the WebLogic application server, acquired by BEA Systems and then incorporated into Oracle with BEA's acquisition. The difference between SSDs vendors will be determined by the quality of their management software, he told the Flash Memory Summit last August in Santa Clara, Calif. As a word of warning, then-Violin-CEO Basile made ambitious-sounding pronouncements at the same time.
But Dietzen said Pure Storage arrays are being designed to be compatible with existing systems in the datacenter, and that compatibility has been a big part of his firm's success. It's also built automatic deduplication and compression into its products, which reduces the footprint of the data it stores by a ratio of 6 to 1.
Although no hard figures were made available, Dietzen claimed Pure Storage saw a 700% increase in revenues last year. (It's that kind of measure that makes you wonder how low revenues were the year before.) The firm
shipped its 1,000th array last year and the pace of growth is continuing at the rate of 50% each quarter over the previous quarter. Either Pure Storage is moving up in the pack, or it started so far back that it will have difficulty catching up. The investors seem to think it's moving up.
One of the few independent figures he could offer up as a metric of Pure Storage's success was a customer satisfaction measure from NetPromoter, whose SatMetrix measure found PureStorage at 74, compared to what he said was EMC's SatMetrix rating of 31.
Furthermore, Pure Storage has driven down the failure rate of its devices to 0.1% for all devices shipped in a given year, compared to a 4% average for the spinning disk industry.
That's good if you're aiming for the high-availability segment of the storage market, as Pure Storage is. Dietzen defines half of the storage market as requiring high availability, as opposed to archiving, backups, and object storage. He thinks the high-availability segment, half of a $120 billion market, "will convert 100% to SSD-based products over the next four to five years." To maintain high availability, Pure Storage links its products back to technical support in the cloud. A Pure Storage array reports to the cloud on its state of operations every 30 seconds.
The Mountain View, Calif., company has about 500 employees, Dietzen said.
The leading cloud companies, such as Google and Facebook, rely heavily on flash but they have IT staffs that write the needed software for it. Most enterprises do not, and Pure Storage is aiming to meet their needs for expanded use of flash, Dietzen said.
"EMC is our primary competitor," he said. His sales team argues that SSDs' speed of operation, small footprint, and low power consumption have to be put into the equation before calculating the true cost of flash storage versus spinning disks. When they are, Pure Storage is making headway and gaining new customers, he said.
The firm's software approach is to take advantage of the lack of moving parts and inherent simplicity of flash and keep management simple as well. "With our user interface, a storage manager can run a large array with an iPhone, compared to the hundreds of dials" involved in managing spinning disk arrays, he claimed.
Early investors included Diane Greene and Mendel Rosenblum, the husband/wife team that used to be the CEO and chief scientist, respectively, of VMware. VMware was acquired by EMC, which is suing Pure Storage for stealing its executives. EMC's complaint says Pure has hired 44 people from its sales staff, some in violation of their non-compete agreements signed with EMC. Dietzen responded in a blog Nov. 13 that the complaint "had no merit whatsoever." He said Pure would defend itself vigorously and cited a reference to the firm's venture capital backing. If anything, EMC's attention has also caught the attention of venture backers.
Other investors include Fidelity Investments, Greylock Partners, Index Ventures, In-Q-Tel, Redpoint Ventures, Sutter Hill Ventures, Samsung Ventures, T. Rowe Price, and Tiger Global Management.
Solid state alone can't solve your volume and performance problem. Think scale-out, virtualization, and cloud. Find out more about the 2014 State of Enterprise Storage Survey results in the new issue of InformationWeek Tech Digest.
Never Miss a Beat: Get a snapshot of the issues affecting the IT industry straight to your inbox.
You May Also Like
---