Putting Cloud Resources to Work On COVID-19 Research
Putting Cloud Resources to Work On COVID-19 Research
A fund to support projects studying the virus offers to make cloud technology more accessible to the research teams that aim to turn the tide on the pandemic.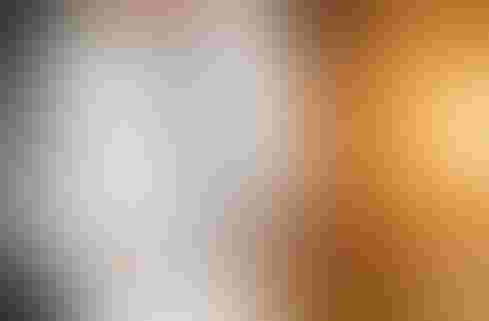 Image: Blue Planet Studio - stock.adobe.com
The ongoing effort to curtail and one day end the spread of COVID-19 is getting the backing of a partnership of cloud vendors and others to mitigate some of the technology costs tied to research.
The Cloud Fund to Fight COVID-19 is shepherded by Strategic Blue in partnership with Amazon Web Services, InterVision, researchers from University of California at San Diego, and Pitch Black Pikka. Researchers working on addressing the virus can apply to receive a funded budget to help cover their initial cloud costs as well as to support accelerated cloud adoption. Community projects aimed at reducing the effects of COVID-19 on the public can also apply for support for initial cloud computing needs tied to developing a minimum viable product.
The intent, according to James Mitchell, CEO of Strategic Blue, is to get teams and projects running in the cloud without them having to wait for funds from elsewhere. "One of the notorious benefits and challenges of cloud computing is it's very hard to estimate what it's actually going to cost without applying it first," he says.
Strategic Blue's expertise is in the financial side of cloud computing, which is used to help the research projects figure out what they need to progress, says Mitchell. That includes sorting out what technology hinderances they face, he says, and working with cloud providers and other partners to remove bureaucracy and some of the financial worries. In addition to cost savings, Mitchell says, the fund brings in charitable donations to cover the initial cloud costs of the chosen projects. "They can get going sooner than they would when there is uncertainty as to the funding."
Researchers typically do not have a discretionary, slush fund to try out technology, he says. A grant proposal is usually required, which would be put through a competitive process to see if it will be funded. Applicants to the Cloud Fund to Fight COVID-19 can either fill out a form or reach out by phone to discuss their needs and objectives. After some vetting, the fund acts quickly to back its chosen proposals. "It's a relatively small amount of quick and easy money to get them up and running," Mitchell says. The fund also works on how to secure additional financial backing going forward from other sources.
Projects that have sought funding include a website organized by a host of universities to pool their resources. They needed $3,000 to $4,500 to be run in the months ahead, he says. At the other end of the spectrum is a project estimated to need $300,000 to $500,000, Mitchell says, for an algorithm to migrate to the cloud and be run in a more parallel fashion, compressing time to get results. "They've not done it before so they don't know how many jobs it would run on each server," he says. So far, the fund has helped raise a portion of that estimate, which is still being firmed up. "We're waiting until we know how much money we need," he says.
A prior partnership with Strategic Blue led to InterVision's involvement in the fund, says Scott Drossos, chief operating officer. InterVision brought its technical and management abilities as a strategic service provider to the mix with the fund, he says. Academic and medical search have been transformed over the last five to 10 years, Drossos says, because the cloud has become more prevalent.
"The cloud affords research an open-ended, infinity access to compute," he says. "Compute resources is the technology necessary to run massive scientific models efficiently." Problem sets that can be worked on today were nigh-impossible in the past, Drossos says, for organizations with limited financial resources.
It is unclear how the Cloud Fund to Fight COVID-19 will shape up in the weeks or months ahead, but Drossos sees momentum building. "It's a little like everyone getting behind a good idea. Often you can provide direct support but sometimes indirect support is just as valuable."
For more on how technology deals with the pandemic, follow up with these stories:
Apps That May Help Enterprises Get Through the Pandemic
COBOL, COVID-19, and Coping with Legacy Tech Debt
Supercomputers Recruited to Work on COVID-19 Research
Never Miss a Beat: Get a snapshot of the issues affecting the IT industry straight to your inbox.
You May Also Like
---