Q&A: CIO Ross Philo On 'Post Office' In Your Home
Q&A: CIO Ross Philo On 'Post Office' In Your Home
In a tough business environment, the U.S. Postal Service is delivering new capabilities for home PCs and smartphones and new services for high-volume mailers, says its top IT executive.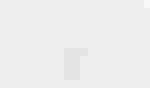 InformationWeek Government Logo
Download the entire February 2010 issue of
InformationWeek Government
, distributed in an all-digital format (registration required).

Ross Philo
The scope of the U.S. Postal Service is vast--203 billion pieces of mail delivered last year, 618,000 employees, 221,000 vehicles, 36,000 post offices--and its challenges are in proportion to its scale. The amount of mail handled by the Postal Service declined last year, while revenue, at $75 billion, was flat.
The Postal Service is looking to right itself through consolidation of offices, downsizing its workforce, and offering new services. Just a few days ago, it announced new capabilities for smartphones, including Track & Confirm, Post Office locator, and Zip Code lookup.
CIO and senior VP Ross Philo oversees the Postal Services' IT operations and reports to Postmaster General and CEO Jack Potter. Philo is included among InformationWeek's Government CIO 50, a group of the most influential technology executives in government.
Prior to joining USPS in February 2008, Philo worked for Cisco, startup Visean, Halliburton (as CIO), and Schlumberger. InformationWeek talked to Philo about how IT is being applied within the Postal Service to manage costs, improve operations, and deliver new services.
InformationWeek: The Postmaster General recently said that these are challenging times for the Postal Service. What are you doing in IT to help the Postal Service manage through this tough business environment?
Philo: We see two elements of how we're trying to help the Postal Service address the business challenges. The first is to introduce greater automation, bringing new levels of service to the postal operations, while also delivering innovations that may open up new business opportunities. It's those two things combined that we believe will bring further improvements to efficiencies, new ways for mailers to track the mail and get visibility of the mail, as well as potential new business opportunities.
InformationWeek: In what ways does your experience in the private sector help with this?
Philo: Most of my assignments have reflected an ability to help drive change, and that's obviously what the Postal Service requires looking forward in terms of how to be relevant and provide the sort of services that the American public are going to require for the next century in the same way that we've been relevant for the last 240 years. We have to change; we have to be allowed to change.
InformationWeek: You mention new levels of automation and other innovations. What are some examples?
Philo: The most critical one is the Intelligent Mail program, which has gone into full service. Intelligent Mail is based around an innovative new bar code, which replaces many of the previously existing bar codes that were put onto pieces. But that's just a small part. What Intelligent Mail allows us to do is track a single piece of mail from its origin to its destination in much the same way that you might think that our competitors would track packages, but here you're talking about a completely different scope and scale, where you're dealing with billions of pieces of mail each year. And the Intelligent Mail Full-Service program allows mailers to get complete visibility of their mail pieces from origin through to destination. That's going to completely transform that the way the mail can be used by these large mailers.
InformationWeek: What's the status of the Intelligent Mail program?
Philo: We had an amazingly aggressive timeline to deploy Full-Service, and we managed to meet that target. We had a May 2009 deadline to release the first instance of Full-Service to the mailers, with a nine month development cycle. It involved something like 60,000 man days of efforts, 400 FTEs [full-time employees[ that we ramped up to very quickly. The May 11 date is like having a Y2K incident every year, because that's when the prices are adjusted for the mailing community. We had an absolute deadline that we had to make. Not only did we make that target, but we're also on schedule for the second release of capabilities which are due out toward the end of November and that will provide a measure of discount to big mailers who satisfy the criteria for full service mailings. We went through an absolutely challenging development cycle to get this out. There were a huge amount of resources dedicated to it, as well as a very big effort on the mailers' side because their systems had to be adapted to provide the necessary functionality to take advantage of what we're doing with Full-Service.
InformationWeek: What are some of your other top IT initiatives?
Philo: One of the areas that we recognized really does need further enhancement is our Web presence. It's clear that we need to embrace the internet in all of its aspects as an alternative channel. We want to give consumers the ability of having a 'post office' in their home or in their hand by providing Web-based functionality, so that they can do just about every transaction that's required from a home PC or through a smartphone. As the first step in that, we've just released an upgrade to USPS.com mobile, which allows people to track packages, to locate a post office, to go through a number of typical activities they need to make use of postal services from a smart phone.
InformationWeek: Where are your customers on the adoption curve of these capabilities?
Philo: It's early going. It went live in September, and we had an immediate kick up in activity that far exceeded our initial estimates. We've added a chat feature to USPS.com which has also been very heavily subscribed. So we're very excited by the initial responses to these new capabilities. We've got a number of releases that are scheduled to come out over the next year to 18 months that will bring out additional functionality. The overall concept is to provide a seamless experience for customers regardless of which channel they contact the Postal Service through, whether it's a traditional bricks and mortar store, online or through the call center. We want to have a consistent way of providing information to the consumer and handling those inquiries and being aware of the business across those multiple channels. This is one of the biggest initiatives we've got during fiscal 2010 in terms of introducing new services through IT.
InformationWeek: What's next in mobile capabilities and Web interaction?
Philo: We will be adding further functionality through specific apps. For instance, there will be an iPhone app that comes out leveraging the GPS capabilities of those devices. In terms of USPS.com, you'll see a refreshed and revitalized user interface, the ability to put chat into many of those functions and extending the range of services that are done online, effectively creating a post office in your home as well as a post office in your hand, as well as linking that to a greatly increased awareness of what those functionalities are. One of the areas that you'll see us do more of is to advertise post office capabilities in much of the way that you've seen with the flat rate box campaign recently. Trying to raise awareness in the consumer base of how much they can already do online is part of the challenge. Many people aren't aware that even now they can print out their own postal labels at home, they can arrange for free carrier pickup from home.
InformationWeek: How is IT contributing to the Postal Service's broader "green" initiatives?
Philo: We've done a huge initiative on virtualization. We've managed to reduce our footprint of individual servers dramatically by going through virtualization in all hardware environments and by reaching out to individual users, managing printers and reducing the amount of consumables in that area, as well as providing the sustainability group with ways of tracking power consumption in our facilities around the country. Energy is our second largest expense within the Postal Service. We're looking at whatever we can do through information to highlight how energy is being consumed as well as what we can do within the IT space to reduce the energy footprint of those assets that we control.
InformationWeek: Do you have applications for measuring the carbon footprint?
Philo: We're looking at various systems to track energy consumption in each of the plants, to be far more proactive in visualizing that, as well as looking at ways of tracking the carbon footprint both for plants and other activities within the Postal Service.
InformationWeek: What kind of work is underway in your data centers?
Philo: We have two major data centers. One is located near Minneapolis and the other is in California, in San Mateo. We obviously look at what we can do to optimize power consumption and cooling. One of the advantages of being in Minneapolis is during the winter our cooling requirements are fairly low. We do have a program underway to look at what we could do to develop a data center that would be located in such a way that we could leverage renewable energy sources and potentially even be in a position to inject energy back into the grid. Quite frankly, at this stage that remains a long distance plan simply because of our current financial circumstances. I would see that as a program that we might be able to achieve over the next decade; it's not a short term plan, but ideally what we would like to have is a pair of mirrored data centers where you can leverage best practices in energy management and renewable energy sources.
InformationWeek: What's your view on cloud computing?
Philo: We've been following it with great interest. In some ways, our approach to virtualization within the data centers is in effect a way for us to respond in an agile way and create essentially an internal cloud approach when it comes to providing computing resources. While we have been looking at external cloud offerings, we do have concerns and they're shared by many other organizations in terms of reliability and security, and in one very specific aspect for us, one of the concerns would be e-discovery and data preservation, where you've got the data scattered across multiple data stores. How do you recover data if you've got a request that comes in for legal reasons looking to preserve data when it is scattered across multiple sources and potentially disconnected from attachments it may have had? That's probably our biggest concern. It certainly does look appealing, but at this stage we're not ready to pursue it any material way.
We will continue to review it, potentially evaluate it for limited applications. I think it has value perhaps when it comes to providing rapid development environments where you can stand up capacity that you don't have in your own data centers. But it's a long way before we would consider putting our production environment into an external cloud.
InformationWeek: One of the first things Vivek Kundra did as federal CIO was put an IT Dashboard into place. Have you gone through the exercise of evaluating the performance of your IT projects?
Philo: It's worth reiterating that the Postal Service is not supported by tax dollars and isn't considered to be part of the federal agency group. We're in the quasi-government space between the private sector and being a government agency, so many of the things that the administration requests we do not necessarily need to take on board. I would say when you compare the Postal Service to other government agencies, based on research we've done and the audits that we've had, we are extremely cost competitive and cost effective compared to the private sector and government agencies to the point where the percentage we spend on IT compared to other agencies is five times less. When you compare us to our competitors to other posts around the world, we are by far more cost competitive.
What we are working on in terms of a dashboard is to provide greater transparency and information back to our internal customers on the progress of projects in relation to being on budget and on time. We do have portfolio managers, in effect divisional CIOs almost, interacting between the business units and IT in order to provide those customers with detailed feedback on the progress of their key projects. We have a very well developed skill set in terms of program management. For us now, it's really a question of how can we create some headroom within our overall budget in order to drive more transformational enterprise-wide programs without an increase in IT funding. When you're already one of the most cost effective organizations in terms of IT, it's a challenge to bring that cost down even further in order to create that investment headroom for new initiatives.
InformationWeek: What are your most pressing priorities?
Philo: The top three probably summarize the challenges within the Postal Service. The first is to create much more of a virtual organization. The Postal Service is headquartered in Washington D.C. and there's a tendency to rely on D.C. as the center of our universe. What I believe we can do through IT is to create much more of a virtual organization where we can tap into local resources more effectively. We've got a huge challenge in terms of attracting good talent. The IT organization in the Postal Service is second to none; for new computer graduates, it's a great place to get exposure to a scope of things you can rarely find in a private company. So leveraging technology to bring work to where people are and link our various operations nationally in terms of creating more a virtual organization is a high priority.
A second thing is to create a more paperless society. That speaks to green IT initiatives, but it's also a change in behavior--providing information online to people more effectively, as well as changing processes that are fundamentally paper based. As you can imagine, in many organizations with the kind of history that we've got, processes still are related to their original paper form. We can streamline those processes further by moving more of that into a self service and online environment.
The other would be distilling information down to actionable information for our business in order to facilitate faster, more effective decision making. We have reams of data. When you're managing one of the largest intranets in the world and handling 200 billion pieces of mail per year and tracking it through the system, you generate huge amounts of data. What we need to do is be able to provide our business and plant managers with the ability to get a quick overview of how their operations are running and to take corrective action, as well as to provide a process when it comes to making good business decisions.
InformationWeek: Do you have new business intelligence projects underway?
Philo: We've got a pretty extensive enterprise data warehouse already, with a number of business intelligence tools linked to that. Part of the challenge there is to provide a more integrated and holistic view of that data and to make it accessible in a more user-friendly manner. We've got some great partners where we're looking to see how we can integrate those data stores in a way that we can provide a more enterprise-wide view of activities as opposed to a functional view, as has been done historically.
InformationWeek: You mention a paperless society. To what extent does that apply to the services you provide the public?
Philo: I'm obviously referring to our internal processes. From a business perspective, we need to ensure that the mail remains relevant, as I believe it does. It's tailored, targeted and timely in terms of getting a message to a user, far more so than any electronic medium.
Never Miss a Beat: Get a snapshot of the issues affecting the IT industry straight to your inbox.
You May Also Like
---