Q&A: Where IBM Sees Growth in Hybrid Cloud
Q&A: Where IBM Sees Growth in Hybrid Cloud
Eager to show that it is part of the future, IBM shares some of its perspective on how cloud computing continues to evolve.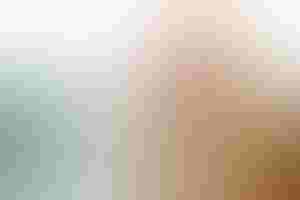 At a time when enterprises are scrambling to navigate the path to digital transformation, venerable IBM is out to make a case for its role in this process. Earlier this month, the company announced it was putting its cloud prowess to work for motorcycle maker Harley-Davidson and commercial bank Banco Santander to further their transformation plans.
There have been questions raised about how IBM fits in a world that continues to move further and further into the cloud. The pending acquisition of open source software producer Red Hat is expected to be part of IBM's next era but not the only strategy in the works. Jim Comfort, general manager for IBM Hybrid Cloud, spoke with InformationWeek about how his company aims to change perspectives as it helps enterprises take advantage of the cloud.
Where is IBM growth coming from with its cloud offerings?
"The market around cloud transformation is really matured. IBM's role in the market has helped enterprises transform. Enterprise focus in general is on a theme around digital transformation and modernization of their business, for which cloud and their associated technologies are key enablers. Clients have to go through a phase of first seeing the cloud as magic, where everything just occurs, to phase two where they believe they just have to try harder. Then they realize you must have a business plan and an enterprise strategy framed in topline revenue and margin improvement that informs the decisions that you make. That allows you to avoid getting trapped in the religious wars of technology, which never end."
What do say to enterprises that are struggling to find their way with transformation?
"I have gone to many clients who have done things with cloud providers and built a technology strategy — and nothing is moving. They aren't actually transforming the business because those strategies weren't actually aligned with what mattered the most. There were also a lot of skill gaps.
"All of the large deals that we've done have had a business strategy, a recognition of the degree of the transformation, and a systemic approach to how to make it more of a business transformation than a technology exploitation."
What sets IBM apart from other providers of services for the cloud?
"There are things we are doing differently and getting better at for clients. One is organizing ourselves more simply. IBM's a big company and IBM Cloud has many business models: We have business consulting, technical consulting, products, and public cloud services. We're trying to speak to that in much simpler language. Your journey with us will take you through a series of phases probably in a cyclical, recursive fashion. There will be things we have to move, migrate, and modernize. There is going to be quite a bit of building infrastructure, building new applications, building new development teams, and capabilities. As these get deployed, you will realize that is the journey. Rather than a point product sale or massive project, you will recognize the problem that needs to be solved.
"Another thing that has changed, the classical response that clients have is that IBM is only relevant to their past and legacy but not the future. 'I talk to other people for the future.' We [IBM] believe that is categorically false."
How is cloud changing the way enterprises operate?
"Clients often don't realize that there's change on at least five dimensions. Your infrastructure architecture, application architecture, DevOps, development processes, capabilities, tools, and culture are going to fundamentally change going forward. Security, compliance, and your approach are changing. Your operations of the end state are fundamentally changing. Each of those areas is a massive change and for most clients they don't come together until they reach the CEO.
"Many enterprises may end up with hybrid cloud. For these institutions, 50% will likely be on-prem through 2020, with 20% to 30% on external IS and 20% to 30% on external SaaS. It doesn't make sense to change everything overnight. Focus on the things that drive topline performance changes and adapt the rest to have a more coherent view of hybrid. It's multicloud, meaning everyone is going to have one or two external providers. They are probably going to have a handful of SaaS properties. IBM is relatively agnostic. We'll embrace multicloud where it is."

Image: klss777 - stock.adobe.com
How is multicloud evolving?
"What has changed in the last few years is the evolution of Kubernetes as a unifying platform that people believe in, the ecosystem investment around it, and Docker and containerization for refactoring and bringing in cloud native capabilities. Now that you can have a container environment, all of the cloud native capability is independent of deployment models.
There have been questions about what the pending acquisition of Red Hat means for IBM and the nature of IBM Cloud. What can you say about this?
"From a high level, we want Red Hat for what it is. We want it to continue to be the foundation for hardening open source, the innovation around open source and the massive developer ecosystem they have. We don't want to break or change the model. This is what will change the industry. RHEL (Red Hat Enterprise Linux) is the most common Linux.  RHEL has a strong footprint on every on-prem environment and every off-prem environment. AWS, Azure, Google, IBM Cloud have RHEL footprints. Every RHEL footprint becomes an OpenShift footprint, which becomes a carrier for flexibility. We have optimized our middleware, management, data, and analytics portfolio to be portable on that platform."
"We were investing in containership for two years. We made those commitments to what we saw happening in the market independent of Red Hat. Our strategy wasn't formed by Red Hat. We saw a market opportunity to accelerate the transformation and enhance our position by acting."
Never Miss a Beat: Get a snapshot of the issues affecting the IT industry straight to your inbox.
You May Also Like
---