Rackspace Fights Amazon With Managed Cloud Push
Rackspace Fights Amazon With Managed Cloud Push
Cloud-services supplier changes direction in competition with Amazon and Microsoft. New "managed cloud" approach will charge for specialized services on top of infrastructure.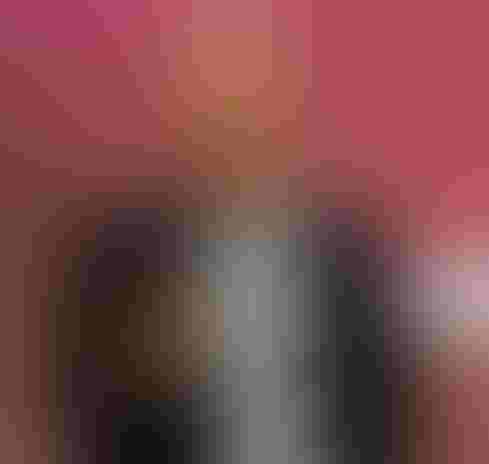 John Engates, speaking at Interop 2012.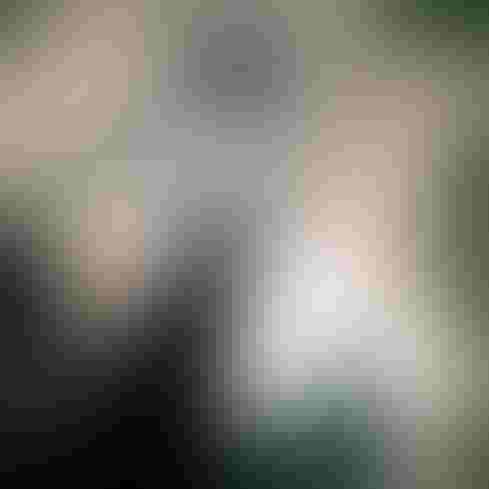 Cloud Contracts: 8 Questions To Ask
Cloud Contracts: 8 Questions To Ask (Click image for larger view and slideshow.)
Rackspace is falling back on its historic strength in managed hosting, introducing Tuesday what it calls a new category of cloud computing: managed cloud. A number of providers have been edging up to such a concept, including Verizon, CenturyLink, and Colt in Europe.
But Rackspace is taking the plunge and claiming leadership in managed cloud, which shifts more responsibility to Rackspace to guarantee the continued, at-scale operation of a customer workload. In contrast, at Amazon Web Services the customer can commission virtual servers, but their ongoing operation is the customer's responsibility.
Under Rackspace's new approach, "every customer gets a degree of managed cloud," where Rackspace is monitoring and, if necessary, scaling-up the workload, said Rackspace CTO John Engates in an interview before the announcement. That means current Rackspace public-cloud customers will gradually become managed-cloud customers, with baseline support guaranteed and various options for higher-level support available.
The bulk of Rackspace's business remains managed services, and those services will continue in close association with managed cloud. Rackspace will host Active Directory, Microsoft Exchange, or Sharepoint and ensure their operation for a given corporate client. Indeed, Gartner lists Rackspace as the leader in its Magic Quadrant for managed hosting in Europe, with Interoute, Colt, Verizon, CenturyLink, and BT Global Services close behind. IBM lags behind in Gartner's Challengers quadrant.
[Want to learn more about how Rackspace can help move customers toward DevOps? See Rackspace Touts Containers On Bare Metal Servers.]
Rackspace's public-cloud business is believed to have fallen on hard times as IBM started developing the enterprise market with its acquisition of SoftLayer, and Amazon Web Services, Google, and Microsoft began competing with more vigorous price cutting for the commodity cloud market. Investors believed Rackspace was caught between the two forces, with its promise of "fanatical support" failing to gain traction in either segment.
"We've been battling it out with the unmanaged cloud service group," Engates acknowledges. "There's a big gap in the market. There's another round of customers coming to cloud computing who need managed services."
Engates likens the state of the cloud market to early Linux adoption. The first adopters enjoyed downloading Linux source code, compiling it themselves, and using it to build applications. Then a much broader swath of customers developed for Linux who wanted someone else to put together all its components and give them a more finished, supported product.
Engates says both enterprise users and developers now coming to the cloud want some forms of managed services, such as database or middleware services and large-scale enterprise application services. For both groups, "we'll do more and be more proactive upfront to ensure customers' success in the cloud.
"Most cloud adoption is still ahead of us, not behind us. We have a great story to tell to someone who wants to adopt DevOps, hybrid cloud operations. Rackspace wants to makes its support expertise more generally available and use it as a differentiator in a commodity cloud market. A customer should be able to say of Rackspace technical support, 'I look at those guys as an extension of my IT team.' "
Rackspace will break out its cloud infrastructure pricing, which will continue to resemble Amazon, Microsoft, and Google infrastructure prices. But customers will add services that are separately priced. They'll self-provision servers and pay for them by the hour, as in a cloud model, but Rackspace will look over their shoulder and, for a fee, guarantee scaling and continued operation with higher-level SLAs than most cloud services are able to provide, according to Engates.
Rackspace routinely uses Chef and Puppet in its managed-services operation. If a managed-cloud customer wants the use of those configuration and management engines, then Rackspace will be able to oblige for a fee. At the same time, Rackspace will point out other possibilities to move toward a more DevOps-oriented style of operation and perhaps add more services as customers see dividends from sharing responsibility for workloads in the cloud.
Other cloud-service providers have also taken steps toward greater emphasis on managed services. CenturyLink, which acquired both Savvis and Tier 3 service providers, is converting former managed hosting services into its CenturyLink Cloud platform. It will integrate hosted systems such as Active Directory, Apache Server, Apache Tomcat, Microsoft Internet Information Services, Microsoft SQL Server, and MySQL as on-demand, billed-by-the-hour cloud services. It will also offer pre-configured Windows Servers and Red Hat Enterprise Linux Servers, ready for workload assignment, in its public cloud.
Join Enterprise Connect for an intensive daylong series of sessions in a free event being held in New York focused on helping you design strategies for successful adoption and implementation of Microsoft's Lync. During this free program, we will help you evaluate Lync as a voice solution, address the challenges of integrating Lync into your UC architecture, and analyze total cost of ownership. Join your peers and leading vendors making Lync adoption possible in New York on June 24. Register for the Enterprise Connect Lync Tour today.
Never Miss a Beat: Get a snapshot of the issues affecting the IT industry straight to your inbox.
You May Also Like
---