Ready to Thrive in a Multi-Cloud Environment?
Ready to Thrive in a Multi-Cloud Environment?
When building out a multi-cloud environment, it's important to focus on a unified strategy with the proper controls in place to manage applications, security and costs.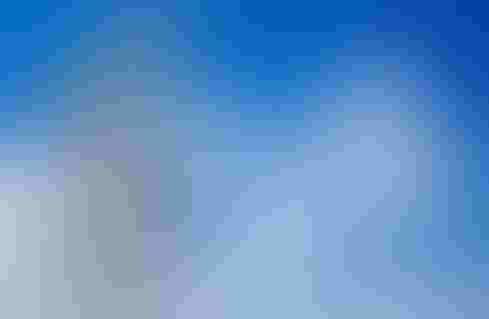 Image: Pugstudio - stock.adobe.com
Companies have been migrating toward cloud environments for years, enticed by the capabilities and promise of improved efficiencies and potential cost savings. Multi-cloud has been one of the biggest trends in cloud computing, with many businesses opting to deploy applications in multiple private and public clouds. According to a recent survey of global cloud decision makers, 93% of their organizations utilize a multi-cloud strategy. But there's a difference between taking the leap of investing in a multi-cloud environment and actually thriving in one. 
To maximize on cloud investments, businesses must be strategic. Although attractive, some cloud capabilities may not be well-suited for your business and run the risk of costly, uncontrolled expenses. With sensational cloud capabilities (it is truly fascinating all that you can do) comes big price tags, so it's important to be selective when choosing cloud services. 
Start by considering business goals -- what is the company truly looking to achieve? Those initiatives need to be front of mind when evaluating options. You also need to be cognizant of existing set up, integrations and the ability for systems to connect. Failing to thoroughly explore this piece will lead to reduced functionality, weak or ineffective automation, and greater manual work. It's crucial to find the right balance of advancing technologies and capabilities, while supporting the existing business structure. 
Applications and workloads should be a guide when determining what should be moved to the cloud. Existing legacy, open systems, and mainframes may not have been built to function in a hybrid or hyperscale environment, but these costly technologies might have some good years left in them or be crucial business applications that still need to be supported. The reality is that many businesses are working with IT setups built over years at various stages in technology, and cloud applications need to complement this existing framework and offer scalability. 
Review required setup
Creating an effective multi-cloud environment is challenging, which leaves many businesses with questions on the appropriate strategy. Along with establishing your multi-cloud setup, you have the added intricacy of managing it all and scaling as needs evolve. Whether dealing with colocation, cloud in a hosted private configuration or in a hyperscale configuration, businesses benefit from doing research on the setup that best fits their needs and seeking out expert advice when necessary. The correct infrastructure needs to be in place to handle application workloads, bring the right consumption model, offer scalability, and provide necessary security. 

Evaluate cloud use
There are multiple considerations to take into account, particularly around how users will use and connect to cloud applications. If applications and workloads live in the cloud, how is data being taken back out? If your application is compiling data in a public cloud, you could rack up expenses each time that data is pulled back out. A lot of businesses make the mistake of rushing toward the cloud, only to quickly find out the costs involved. Managing multi-cloud IaaS or SaaS environments can make it more challenging to identify traffic flows and develop strategic ingress and egress. A thorough analysis should be done before you run the risk of being shocked by public cloud costs. When you have your own infrastructure, you pay for licensing but can use the system non-stop with no charge. Put workloads where they should be, use the optimal transports and try to create a predictable cost model. You may be able to reduce costs of ingress and egress of data by crunching more data at the edge.  
Consider security constantly 
With business applications and data sitting in the cloud, you need to make sure the information is properly secure and meets regulatory requirements. It's important to consider: What information is being housed in the cloud? Where is the user accessing it from? Are there multiple branch locations? It's sometimes good to have a safe mix of on-prem or cloud-based security approaches. Look into extending the existing security architecture into the cloud and leverage native tools available through cloud services to further develop a layered security approach. Some businesses take security measures attempting to eliminate as much of the internet as possible, leveraging private MPLS as the middle mile and using cloud connects directly into IaaS and SaaS cloud environments for more predictability and private network space. Security shouldn't be taken lightly and should be considered from the start of planning throughout the process. Everything must be secure and verified using measures like penetration testing.
When building out a multi-cloud environment, it's important to focus on a unified strategy with the proper controls in place to manage applications, security and costs. Cloud services are not necessarily cheaper but can bring big benefits when properly architected and used. Crafting a successful and efficient multi-cloud environment can be challenging but being strategic and pinpointing unique needs can help companies map out a plan for success.


Jim Demetrius is a cloud infrastructure architect at TBI. Jim possesses more than 30 years of IT experience and has worked with Fortune 100 companies to provide IT solutions that allow them to grow their business securely and cost effectively. He's an accomplished solution architect working in all aspects of the IT lifecycle for business; areas of focus include complex managed hosting, cloud, colocation and hybrid computing.
Never Miss a Beat: Get a snapshot of the issues affecting the IT industry straight to your inbox.
You May Also Like
---