Review: Safari 4 Beta Takes Page From Google Playbook
Review: Safari 4 Beta Takes Page From Google Playbook
The latest version of Apple's Web browser, now in beta, copies features already available on Google Chrome, Firefox, and Opera -- and looks great doing it. Let's hear it for ripoff artists.
Whenever Microsoft integrates features from Mac OS into Windows, the Apple fans cry foul. "It's a ripoff!" they say. "Apple did it first!"
Likewise, fans of the Opera browser are perpetually claiming Firefox ripped them off.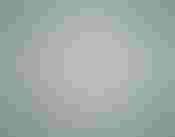 Safari 4, now available in its first public beta, boasts a cleaner user interface, and tabs above the address bar, like Google Chrome.(click for image gallery)
Nobody but historians and fans care who did it first; users just want to know who does it best. And copying the other guy isn't cheating. This isn't high school. Copying the competition is how the free market works. Companies improve their products by stealing ideas from the competition and improving them a little bit. When we see companies doing that, we shouldn't cry foul -- we should pat them on the back and say, "Well done!"
Now, Apple isn't having its pockets picked -- they're doing the stealing. And they're slick about it too. The new version of Safari, Version 4, which just shipped beta 1, copies features from Google Chrome, Firefox, and Opera. And Apple does a fine job of it. Well done, Apple!
Taking Safari 4 Beta 1 For A Spin

When you start Safari 4, you'll notice a couple of big changes right away over the previous version.
Apple moved the tabs. They're now above the address bar, like on Chrome. Also, the opening screen (as with Google Chrome and Opera) shows a grid of images of your most frequently visited Web pages, which Safari gathers by keeping track of where you've surfed to.
The new tab position has a few early adopters ticked off, saying the layout makes it too easy to accidently close a tab by clicking in the wrong place. I didn't have a problem with it -- but I didn't much see the point, either. I find the change harmless, and easy to get used to. And the new tab position saves a little screen real estate, replacing the horizontal bar at the top of the application window, which is useful for anyone running Safari on a small-display netbook or notebook.
Users who don't like the new tab bar can switch back -- John Gruber tells how at the blog Daring Fireball, adding, "I'm willing to give the new-style tabs at least a week -- don't be a chicken and switch back already."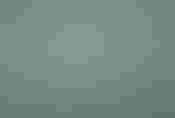 When you start Safari 4, or open a new tab, you get a view of the dozen pages you visit most frequently.(click for image gallery)
The other big change is the Top Sites window. Again, this change proved unpopular with some early adopters; Ars Technica, for example, calls it "frivolous and unnecessary."
Firefox users who have downloaded the Speed Dial extension will find Top Sites familiar.
I like Top Sites a lot. Safari 4 displays page snapshots on a curving, three-dimensional black wall floating in space. You can click on each image and the page it represents move to the front and fills up your browser in a nifty, 3D animated effect.
You can edit the Top Sites view by clicking the edit button at the bottom left, adding pages manually, blocking some pages from appearing in Top Sites at all, and pinning particular pages so they always appear in the same place.
You can search your browser history from Top Sites by clicking a text window on the bottom right. That brings up the history, with an image of each page showing in Cover Flow, same as you get in iTunes, the iPod software, and in the Leopard Finder. The history searches all the text on all the pages you've visited.
Cover Flow is also implemented in the bookmarks manager, so you can flip through images of all your bookmarks, or any folder. The Top Sites and history searches are a great way to narrow in on your favorite pages. They're fast and fun to use. However, they have some bugs. My Gmail account, hosted by Google Apps, rarely turned up on Top Sites, even though it's easily the page I access most often. When it did show up, it showed the login screen, rather than the actual application. Likewise, Google Reader was only partially rendered in Top Sites. Images sometimes took a while to appear, especially in history. And history doesn't support Boolean searches to narrow results.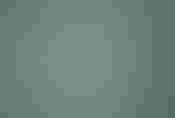 See images of your browser history, and flip through them, in a Screenflow format inspired by iTunes.(click for image gallery)
Mouse-Intensive Browsing

Top Sites and history need better keyboard integration; in particular, there should be a keyboard shortcut for jumping directly to searching history. There may well be one -- if there is, I haven't found it.
In general, Safari 4 is a mouse-intensive browser. Aggressive keyboard-shortcut users will find Safari 4 wanting.
All in all, the Top Sites and coverflow history are great features, and off to a promising start. Hopefully, all these things will be fixed before the beta becomes a final release. Ars Technica has a useful guide to Top Sites.
Safari 4 offers performance improvements, implementing the Nitro JavaScript engine that's 4.2 times faster than Safari 3, Apple says, adding that the browser loads HTML web pages three times faster than IE 7 and almost three times faster than Firefox 3. Ars questions the speed comparisons, though, saying Apple used obsolete benchmark tests.
Safari 4's Firefox-Like Features

Apple's new browser implements a couple of my favorite features of Firefox. They're not sexy, but they're extremely useful.
Safari 4 lets you zoom whole pages, instead of just the text on the page. When you zoom a page, the entire page gets bigger or smaller, with all the elements in the same position and proportion to each other, not just the words. Firefox still beats Safari in page-zooming, though. Gmail is, once again, a problem; after zooming a couple of steps on Safari 4, you have to sidescroll to see everything in Gmail, whereas in Firefox, Gmail doesn't get any wider than your browser window, even as the page zooms.
P>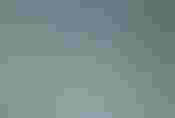 The bookmarks manager gives you a screenflow view of all your bookmarks, or just a particular folder.(click for image gallery)
Likewise, Firefox has a feature that remembers your zoom settings on a page whenever you come back to it. If you zoomed Gmail 120%, then log out and come back in the next day, when you go to Gmail, you'll be zoomed to 120%. Safari 4 could use that feature.
Safari 4 also implements a smart address bar, similar to Firefox's so-called AwesomeBar, which searches your bookmarks and history as you type. Once again, I prefer the Safari 4 implementation, which searches for text appearing anywhere in the page title, URL, keywords, and tags. Safari 4 only searches for text at the beginning.
For example, if you're searching for the InformationWeek Blog in Firefox, you can start typing "b-l-o-g" in the AwesomeBar, and the page will come up, assuming it's in your history or bookmarks. In Safari, you'd have to start typing "InformationWeek" to get the same result. I use the AwesomeBar in Firefox like my own personal Google; if I remember visiting a page, I just throw a couple of key words into the AwesomeBar and Firefox generally finds it for me. The smart address bar in Safari doesn't come close to that kind of usefulness.
Of the three major browsers, I prefer Chrome's smart address bar implementation best of all -- it combines history, bookmarks, and Web searches (using Google, natch) in a single text field.
The Safari Web search box also gets some smarts in Version 4; it displays results of Google's suggested searches, and your search history, as you type.
Apple improved Safari 4 for Windows as well, to make it look more like a native Windows application, with themes for classic Windows, Windows XP Aqua, and the Vista Aero Glass interface. However, the browser doesn't look too much like a Windows application; the tabs above the address bar gives it a nonstandard appearance. Also, by default, the Windows menu bar is hidden in Safari 4 on Windows; although that's easily reconfigured, it's a bit confusing at first. As with Chrome, the options that would normally show up in the menu bar are instead available by clicking a gear-wheel icon to the right of the address bar.
Stability is an issue for this version of Safari -- not for me, but for some early adopters. "This thing is very unstable, but very pretty -- kind of like your ex," writes Gina Trapani at the blog SmarterWare, noting that the software crashes frequently. I found it pretty stable, but Gina isn't alone in finding it unreliable.
I don't like the way Safari 4 manages tabs and windows. I like all my pages to open in tabs in a single window, unless I manually choose to open a new window. Safari doesn't work like that; for example, opening a page in Google Reader opens the tab in a new window. Pretty soon, my desktop is cluttered with a profusion of browser windows, each of them with one or several open pages in them, sometimes duplicating pages from one window to another. Safari has always worked that way, and I find it annoying. It's not a flaw in Safari -- it's just how Safari is designed, and many people seem to like it. But it's not for me.
Safari includes support for new standards: HTML 5 with offline storage will allow Web apps like Gmail to work without an Internet connection. Safari supports CSS 3, for reflections, gradients, and precision masks on websites. And Apple says Safari 4 is the first browser to pass the Web Standards Project's Acid3 rendering test.
Safari Version 4 is off to a great start. I like the improved performance, Top Sites, and the way Cover Flow is implemented in the history and bookmarks. Some existing bugs and design limitations -- most notably, the way it handles Gmail -- keep me from picking it as my default browser, but I'm eager to see the next iteration.

InformationWeek Analytics has published an independent analysis of the challenges around setting business priorities for next-gen Web applications. Download the report here(registration required).

Never Miss a Beat: Get a snapshot of the issues affecting the IT industry straight to your inbox.
You May Also Like
---