Salesforce.com Gets FedRAMP Approval For Government Cloud
Salesforce.com Gets FedRAMP Approval For Government Cloud
Cloud computing is unleashing a "shotgun of innovation" in the public sector, says former federal CIO Vivek Kundra, now executive VP at Salesforce.com.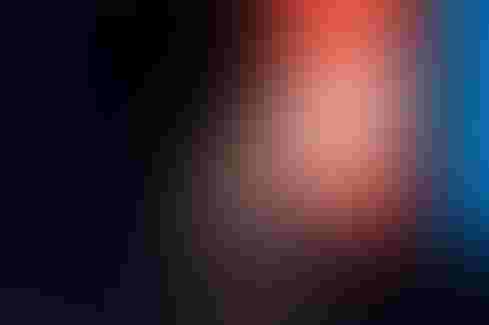 (Image: <a href="https://www.flickr.com/photos/cebitaus/8863278704/in/photolist-evdBY5-ewoAjP-evdF4J-ewrKfS-ewoAPz-ewoBdR-evdFsW-evavjp-evdCK5-evdCuS-evaT1x-evaSJe-evdEzm-evdBHQ-evdFdf-evaxqk-evdEff-evayXD-5ZuauN-evdEGJ-evatXB-avrdeD-6b2Ung-9RjYYr-9RjYZX-7moAhT-7msBRG-8U182R-6YGdhy" target="_blank">CeBIT Austrailia</a>, under Creative Commons license.)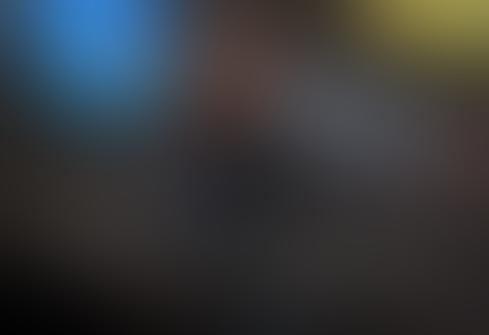 Apple WWDC 2014: 9 Things To Expect
Apple WWDC 2014: 9 Things To Expect (Click image for larger view and slideshow.)
Salesforce.com announced Friday that it has received the authority to operate (ATO) on its new Government Cloud, both for platform-as-a-service (PaaS) and software-as-a-service (SaaS). With the ATO, granted under the Federal Risk and Authorization Management Program (FedRAMP), federal agencies will have one location for all their cloud products and services.
Salesforce got the authorization from the Department of Health and Human Services (HHS), which used the FedRAMP baseline guidelines that help agencies migrate to the cloud securely. Agencies can now use Salesforce's commercial off-the-shelf applications, as well as the Salesforce1 platform to customize applications with additional functionality or build new applications within the cloud environment.
The company describes Salesforce1 as its "next-generation social, mobile, and cloud customer platform," which offers richer mobile-development and cloud-development options with significantly more APIs and services. There are more than 100 apps from Salesforce partners -- such as BasicGov and LaunchPad -- available to government customers on the Salesforce1 AppExchange, the company said.
[Want more Salesforce news? See Microsoft, Salesforce.com Make Nice, Marry Apps.]
The new Government Cloud -- a government-focused version of Salesforce's services -- is designed specifically for federal, state, and local governments, as well as federally funded research centers and government contractors. Salesforce said it's "supported by isolated multitenant infrastructure including servers, storage, routers, switches, and networking."
Federal agencies have the option to develop and run applications over the Internet, eliminating the expense and complexity of evaluating, buying, configuring, and managing all the hardware and software needed for custom-built applications.
The Salesforce announcement comes on the heels of a deadline requiring federal agencies using cloud systems to meet FedRAMP standards managed by the General Services Administration (GSA). Federal agencies have until June 5 to certify their systems for FedRAMP, which is mandatory for any cloud service provider looking to do business with the government.
To learn more about the new Government Cloud, FedRAMP, and where agencies stand in adopting cloud computing in general, InformationWeek Government interviewed Vivek Kundra, former federal CIO who joined Salesforce as executive VP of emerging markets in 2012. In his role as the first CIO of the US, Kundra managed more than $80 billion in technology investments and authored the cloud-first policy, which mandates that agencies consider cloud computing before other options for new IT projects. Here's what he had to say.
InformationWeek Government: Salesforce announced the new Government Cloud, which will become available in June. How will it benefit your customers in the public sector?
Kundra: If you take one of our customers, the State of Colorado, as an example, they were able to build 25 different apps with savings of 70%. And it took them months to do it, not years. At the same time, with the Government Cloud, they were able to meet the unique security and compliance requirements at the state level. Now, this technology -- which merges social, mobile, and cloud -- is available to every government agency. That is going to unleash a shotgun of innovation across the whole nation.
Most people categorize government IT with failed projects, long delays, and massive costs overall. With the Salesforce1 platform and Government Cloud, now you're able to get value the day you sign the contract. Salesforce1 not only allows agencies to develop solutions on top of that platform, but it also gives them access to an ecosystem of the most innovative entrepreneurs.
InformationWeek Government: Can you provide your perspective on how far federal agencies have come in adopting the cloud since you introduced the cloud-first policy?
Kundra: We're witnessing a titanic shift in the IT landscape especially when it comes to the public sector. We've seen amazing proof points when it comes to cloud computing, like the $600 million contract that Amazon won with the CIA. We're beginning to see the realization that technology projects cannot continue indefinitely and the government cannot afford to throw money away. Citizens cannot understand why they have to wait a long time to do simple things like make appointments with their local social security office or complete an online transaction at the DMV. There is a whole new class of innovation that has been unleashed in the public sector IT market, and new entrants are disrupting the way government IT is done.
InformationWeek Government: How has FedRAMP helped or hindered efforts?
Kundra: It has definitely helped. In the past, it was not about innovation. FedRAMP has allowed new entrants to come in and compete for a whole host of government initiatives. Now for the first time you're seeing new entrants win or lose based on how innovative they are.
InformationWeek Government: What's your outlook on cloud computing going forward?
Kundra: We live in consequential times where technology is impacting every aspect of our daily lives and broader economy. When you look at government, it's no longer about back-office technology projects. It's much more about how do we make sure we have an open, transparent, and participatory government. It's all about the engagement between the government and citizens. What's true across all different industries is that social, mobile, and cloud are not just transforming the way these companies operate, but they're creatively destroying the legacy business model.
Find out how a government program is putting cloud computing on the fast track to better security. Also in the Cloud Security issue of InformationWeek Government: Defense CIO Teri Takai on why FedRAMP helps everyone.
Never Miss a Beat: Get a snapshot of the issues affecting the IT industry straight to your inbox.
You May Also Like
---