Salesforce Enhances Cloud, Collaboration, and Automation
Salesforce Enhances Cloud, Collaboration, and Automation
SaaS-based CRM giant Salesforce has acquired the collaboration and chat software company Slack, and announced new public cloud deployment options and automation tools for its platform.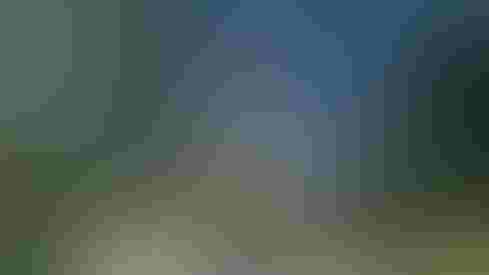 Leveraging the public cloud, delivering better employee and partner collaboration, and building intelligence into the platforms that run the enterprise have been among the themes for IT organizations this year. They are also among the highlights of cloud-based CRM provider Salesforce's Dreamforce event this year.
Capping off the end of a very strange year for the world amid a global pandemic, Salesforce CEO Marc Benioff donned a coat as he delivered his virtual Dreamforce to You keynote address from outside in Salesforce Park at the company's headquarters in San Francisco.
The pandemic has forced organizations to deliver their conferences virtually instead of in person. Reflecting the times, Benioff and other executives socially distanced from each other at the outdoor location to serve as masters of ceremonies for an event that featured presentations from multiple locations.
Beyond the event set up, the announcements and themes of the keynote also reflected the impact of the pandemic on enterprise organizations during a year unlike any other. For instance, as more employees moved to work from home, businesses put a greater focus on collaboration tools to help people work together even when they were in remote locations.
For more on artificial intelligence in the enterprise, read:
How to Create a Successful AI Program
The State of Chatbots: Pandemic Edition
Top 10 Data and Analytics Trends for 2021
Following this theme, on December 1, Salesforce announced a $27.7 billion deal to acquire Slack Technologies, the enterprise collaboration and communications platform that competes with Microsoft Teams. In its announcement of the deal, Salesforce said that the combination of the Slack platform with Salesforce Customer 360 platform will "create the operating system for the new way to work, uniquely enabling companies to grow and succeed in the all-digital world."
Slack will be integrated into every Salesforce Cloud and serve as the new interface for Salesforce Customer 360, according to the company.
The pandemic's impact as a catalyst for this greater focus on collaboration is demonstrated in an upcoming report from Spiceworks Ziff Davis. Early results show that 37% of IT decision makers say that workers now prefer real-time messaging tools like Slack and Microsoft Teams to email, an increase from last year's 6%.
"[Salesforce] has clear intentions to use Slack to help facilitate better communications between businesses and their customers and partners using Slack Connect," said Peter Tsai, senior technology analyst at Spiceworks Ziff Davis. "And with an established foothold in the CRM market, this acquisition could further strengthen Salesforce's position and help grow Slack's user base."
Salesforce's announcements during the Dreamforce keynote highlighted other trends accelerated by the pandemic, too. For instance, Benioff told the Dreamforce audience about Hyperforce and Einstein Automate.
Hyperforce brings the Salesforce platform, which is a SaaS offering, to the public cloud. To do this Salesforce has rearchitected its Salesforce Customer 360 platform for these clouds. Why is this important? In 2020, when enterprises often needed to pivot to fast changing conditions, they often relied on the elasticity of public clouds for quick deployment. In addition, in Hyperforce, organizations can choose the location where data is stored to comply with local data regulations. Existing Salesforce apps, customizations, and integrations will be able to run on Hyperforce without disruption, according to Salesforce.
In 2020, organizations also sought to automate a lot of workflows as lockdowns sent employees to work from home offices and fewer call center workers were available. Benioff also announced Einstein Automate.
Einstein Automate builds on Salesforce's existing artificial intelligence offering, Einstein, to add built-in intelligent workflow automation via low-code flows and AI-powered bots. The capability is designed to help workers automate repetitive tasks.
Salesforce also announced Service Cloud Workforce Engagement, a workforce planning product to help contact centers predict demand for customer service and support so they can staff agents appropriately and remotely coach agents in real time.
Benioff delivered the keynote address during the first week of December, but the Dreamforce conference, DREAMTX, will be delivered virtually from December 14 to December 17.
Never Miss a Beat: Get a snapshot of the issues affecting the IT industry straight to your inbox.
You May Also Like
---