Salesforce Expands Wave Analytics Platform Capabilities
Salesforce Expands Wave Analytics Platform Capabilities
Salesforce tries to inject more analytics into customers' operations as they use CRM data and third-party applications.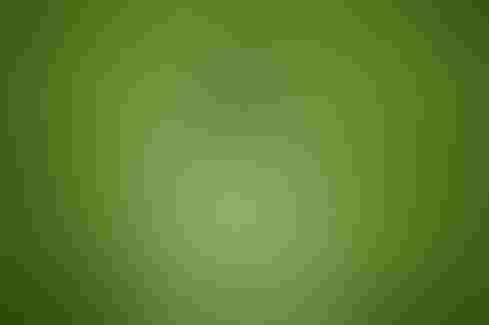 <p align="left">(Image: iStockFinland/iStockphoto)</P>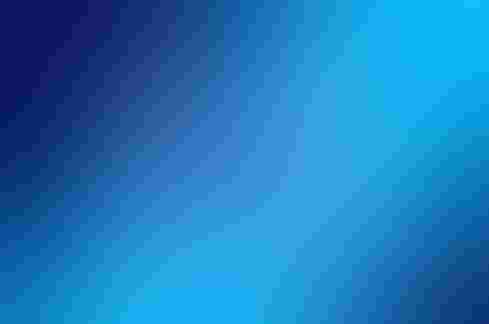 Data Visualizations: 11 Ways To Bring Analytics To Life
Data Visualizations: 11 Ways To Bring Analytics To Life (Click image for larger view and slideshow.)
On the eve of its annual Dreamforce user conference in San Francisco, Salesforce has announced the next generation of its Analytics Cloud, first introduced a year ago at Dreamforce.
The Analytics Cloud seeks to enable the display of analytic results close to the user endpoint, whether in a dashboard, workflow, or user account.
Salesforce Analytics is the youngest of its cloud initiatives, after Sales Cloud, Service Cloud, Marketing Cloud, the Force.com platform, and Community Cloud. But Analytics Cloud is also a candidate to help propel the firm into the status of a $10 billion software company. It's aligned with important sales, customer relationship management, and customer service information that could provide a treasure trove of information to a well-positioned analytics system.
In its current fiscal year 2016, Salesforce is headed toward $6.6 billion in revenue, based on its second quarter earnings report, with revenue growing 24% year-over-year.
[Want to learn more about Salesforce's cloud applications? See Salesforce Customers Investing In Multiple Clouds, Report Finds.]
The Salesforce Analytics Cloud is an online analysis engine that can automatically plug in data from Salesforce CRM applications and work with it. The Wave Analytics Platform sits on top of the Analytics Cloud. It is able to host specific applications produced both by Salesforce and by third parties.
Two Salesforce-produced Wave applications exist so far. One is Sales Wave Analytics, announced June 18. The other is Service Wave Analytics, still to be formally announced. Both are in their pilot stage. Anna Rosenman, senior director of product marketing of the Wave Analytics Cloud, said in a June interview that Salesforce planned to bring a series of role-specific applications to market. Look for a Wave Analytics Marketing app before too long.
In addition to expanding the number of apps, however, Salesforce keeps enhancing the underlying capabilities of the platform, and that's what this year's Dreamforce announcement is about. Having spotted important new information, Wave Actions will allow the analytics user to take direct actions from a Wave Analytics dashboard. Users will be able to create a customer case, update an account, or assign a task to a sales person or service desk representative.
These Wave Actions will be added to the underlying customer relationship record. In an announcement Monday, Sept. 14, Salesforce gave the example of a sales manager discovering a pattern of customer attrition in a Wave Analytics dashboard, devising an action to counter it, and then assigning a sales rep to take the action. In other words, Analytics will be connected to future business actions, Salesforce said.
The Wave Analytics Platform offers visualization tools and dashboards to display application users' data explorations. The visualization will work in the same manner for many different applications, giving Salesforce Wave Analytics users a consistent platform with a minimal learning curve for accessing the data they wish to understand.
In addition, users will be able to invoke elements of the Lightning user interface in composing reports and dashboards. Salesforce reports and dashboards have delivered operational metrics and CRM performance charts and graphs for years, but with new Wave visualizations they can be presented for a more intuitive user experience, with components resized and rearranged to match the desired display. A deep charting library is available, along with an ability to modify and filter reports on the fly, Salesforce said. Data in dashboards, reports, and charts can be instantly updated.
Wave Analytics apps will be able to implement dashboards that go beyond immediate operational CRM performance metrics to examine year-over-year trends and complex key performance indicators from a variety of data sources. Once composed the dashboards can be embedded into a Salesforce CRM application's record or object to give the application user additional information. Salesforce gave the example of a sales manager examining deals to see which ones closed (and why) who uses those insights to build a dashboard with data pipelines bringing related information to lower-level sales reps.
Dreamforce, which runs Sept. 15 through Sept. 18 in San Francisco, will showcase an ecosystem that has built -- or is planning to build -- Wave Analytics applications that display information and allow users to take actions.
Thirteen independent software vendors will have wares ready to demo at the show, and another 67 are members of the Wave ecosystem with plans to extend its capabilities in one fashion or another. Among those showcasing their apps will be:
Apptus Quote-to-Cash Intelligence, an application for bringing to the surface important quoting, contract, and customer data.
FinancialForce's ERP Wave Apps, applications for incorporating and analyzing financial and supply chain performance data.
SteelBrick Analytics, an application to give executives visibility into the full customer life cycle, from quotes through contracts, orders, revenue, and cash.
Vlocity Communications Cloud Analytics, an application to allow communications companies to predict churn, identify call-time inefficiencies, analyze service histories and propensity to purchase, and make more data-driven decisions.
Never Miss a Beat: Get a snapshot of the issues affecting the IT industry straight to your inbox.
You May Also Like
---