Shifting Cloud Adoption in the Enterprise
Shifting Cloud Adoption in the Enterprise
Portability of applications, seamless data integration, and business alliances between vendors means enterprises need to prepare for omni-cloud adoptions soon.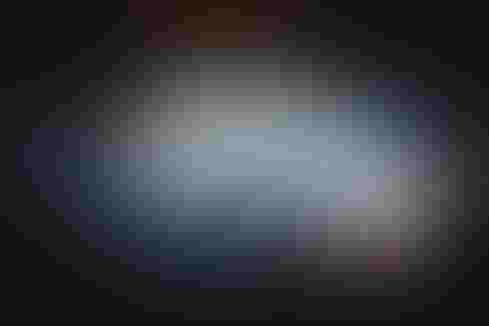 Image: natali mis - stock.adobe.com
Industry experts anticipate tectonic shifts in cloud implementation and development practices, even in the coming 1-2 years. While global spending on public cloud at the beginning of the decade stood at $77 billion, the figure hit a high of $411 billion by the close of the decade, as reported by Statista. Further, IDC predicts that by 2028, more than 80% of business IT expenditures will be cloud-related.
Traditionally, CIOs are tasked with experimenting and determining the scope and scale of the enterprise cloud systems. Their chief concern centers around evaluating and aligning the strengths of various cloud platforms with organizational goals. Through 2020, CIOs need to look beyond mere trials, treating the cloud as an organic extension of business IT and opt for hybrid and multi-cloud scenarios with full-spectrum application to the enterprise and its framework.
CIOs will need to entrust specific business workloads to cloud platforms with relevant competency and cost advantages. For instance, we'll see CIOs investing in two cloud providers and using them for different, specific use cases. 
DevOps is evolving in tandem
As hybrid- and multi-cloud adoptions assume to be the new normal, DevOps is evolving to ensure seamless application and infrastructure development. Evolving from the preceding years of the waterfall and agile approaches, hybrid- and multi-cloud strategies will embrace DevOps as the dominant philosophy, guiding infrastructure building and application updates. However, it is important to remember that DevOps demands a different approach to develop, package, deploy and support. So, as developers become more centric to projects, there becomes a need to implement the infrastructure parts of the application, the application codes on top of it, and then address the data integration.
The real-time advantage of the DevOps model has also appealed to the application developers who are building infrastructure-related services like core databases, middleware app-servers, virtual machines, and EC2 instances for an infrastructure pipeline. They are using application pipelines to tame the complexities of continually packaging and deploying updates to their codes for three main objectives: simple bug fixes, efficiently packaging releases, and making significant changes in the application environment.
The automation of the application pipeline also comes with sustaining high-quality standards. In a hybrid and multi-cloud environment, with the application pipeline taking care of all the dependencies and providing a controlled platform, we can now safely push a host of updates into production without making wholesale changes in the application environment.
APIs = Seamless integration
The quality of business services reflects the integrity of the underlying business processes. For instance, to ensure the optimal functioning of an order entry facility, a large number of systems, from supervising the availability of raw materials to the shipping of the actual order, need to work in sync. In a typical on-premise operational environment, a lot of these systems are hardwired, and that makes it difficult for businesses to scale and orchestrate them to externalize services and ensure maximum customer value.
Propose "API-fication" or leveraging the service integration potential of APIs in a multi-cloud ecosystem as a solution to this bottleneck in the value chain. It is a top-down approach in which enterprises need to review their overall value statement and then find technology solutions that can be conceived with various cloud-native functionalities and presented to stakeholders: partners, customers, and suppliers. Such solutions should standardize inter-stakeholder interactions and facilitate management. To achieve this, it is imperative for enterprises to harmonize integration and data flow across multiple cloud platforms, while maintaining control without gearing down innovation.   
Edge computing drives efficiency
With better integration between the edge and core cloud services, more tactical workloads with ultra-low latency windows will be entrusted to it. For example, during airplane engine production, IoT devices can be used to take pictures of the engine components undergoing assembly. Such images will then be compared to reference images of the desired finished products, and any deviations will be addressed in real-time. Kubernetes, for example, makes it feasible to package and run IoT applications on the edge with a minimal operational footprint. The approach will increase the quality of the product, increase revenue, decrease cost and increase customer satisfaction.
In a competitor-rich environment fraught with shifting customer expectations, service standards, and evolving technologies, full-spectrum adoption of hybrid and multi-cloud architectures empower businesses with unprecedented scalability, innovation and risk mitigation advantages, absent in legacy or single cloud scenarios. However, with the growing portability of applications, seamless data integration, and emerging business alliances between vendors, enterprises need to posture themselves for omni-cloud adoptions soon.  

Michael Kollar is the Senior Vice President for Cloud Engineering at Atos and is responsible for the development and implementation of global strategy for cloud, automation, and other emerging technologies. Kollar has helped numerous Fortune 500 organizations achieve market leadership and growth in their respective segments. Kollar has held senior management positions at several of today's largest technology companies: Siemens, Oracle, CSC, and IBM.
Never Miss a Beat: Get a snapshot of the issues affecting the IT industry straight to your inbox.
You May Also Like
---