SMBs Tie Cloud Computing To Increased Revenue
SMBs Tie Cloud Computing To Increased Revenue
Small and midsized businesses say cloud is key to customer service, expansion, finds survey by Oxford Economics for Windstream.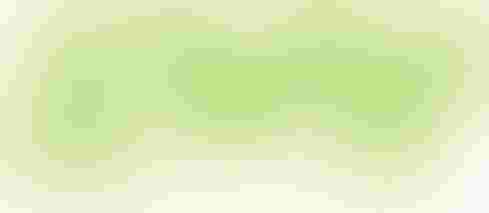 Image: cloudvaluepath.com
Research by Oxford Economics and Windstream Communications has found that many small and midsized businesses have a strong appetite for cloud computing and tie it to increased revenues, even though they often don't have large IT departments to support them getting into the cloud.
Oxford Economics is the research outfit frequently tapped by members of the Fortune 500 or Federal Reserve Board to draw a picture of what's happening in different parts of the world economy. At one time, it was made up primarily of economists from Oxford University in the UK, although time has diminished that link. To conduct its "Path To Value" cloud survey, it solicited feedback in May from 350 business executives in all regions of the US; 33% were CEOs, CTOs, or COOs, while the other 67% held other executive positions.
Windstream, a Fortune 500, Little Rock, Ark.-based telco that has entered the cloud services market, sponsored the survey.
Although some of those surveyed worked for companies with $1 billion or more in revenue, the vast majority were with companies with $750 million in revenue or less, according to Ed Cone, managing editor of Oxford Economics' Thought Leadership publishing and organizer of the Path To Value report. "They don't have huge IT departments. They don't hire tons of consultants," he noted.
[Want to learn more about the difficulties of migrating into the cloud? See Cloud Migration Turbulence Continues.]
At the same time, they've developed a sophisticated notion of what cloud computing is and view it as "a key to greater collaboration and innovation, improved customer service," and business expansion, he said. Sixty-eight percent said they were not looking to the cloud primarily to save operational expenses or achieve greater efficiencies; 32% said they were.
In addition, where other surveys have been ambiguous about the relationship of cloud computing and increased revenue, the Oxford survey found "a strong correlation between those furthest along in adopting cloud computing and bottom line results," he said. Both new lines of business and geographic expansion were viewed as key results enabled by the cloud, he added.
Oxford Economics published an interactive infographic on the survey's results.
Among other things, 36% of the survey respondents said cloud was critical to innovation strategy today; 53% said it would be critical in two years. Forty percent said the cloud was enabling them to move into new geographic markets today; in two years, 57% thought it would be vital for doing so. Fifty-five percent said cloud "was important for the long-range vision for our business" today; in two years, 71% said it would be.
Thirty-six percent said cloud was responsible for pushing control of IT out to line-of-business users today; in two years, 53% expected that would be the case.
Almost two-thirds of respondents said their cloud service provider added measureable value to their business results. The most favorable ratings came from the larger companies: 46% of those with revenues of $100-$499 million said the cloud added business value, as did 84% of those with revenues of $750-$5 billion.
Many respondents said cloud was mainly about speed of operation, and time to production was their top measure of success in cloud service use. Results were closely grouped between 67% and 73% between small and large companies across five categories, with an average of 71% saying that use of cloud services leads to a faster time to production for a new product or service.
In its ninth year, Interop New York (Sept. 29 to Oct. 3) is the premier event for the Northeast IT market. Strongly represented vertical industries include financial services, government, and education. Join more than 5,000 attendees to learn about IT leadership, cloud, collaboration, infrastructure, mobility, risk management and security, and SDN, as well as explore 125 exhibitors' offerings. Register with Discount Code MPIWK to save $200 off Total Access & Conference Passes.
Never Miss a Beat: Get a snapshot of the issues affecting the IT industry straight to your inbox.
You May Also Like
---