Study: Cloud Migration Gaining Momentum
Study: Cloud Migration Gaining Momentum
A new survey finds that organizations plan to migrate the majority of their applications to the cloud over the next year. Microservices and SRE are also gaining steam.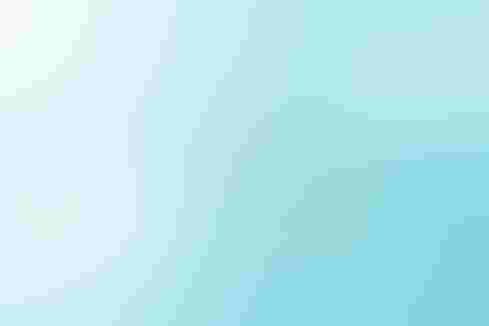 Image: Bits and Splits - stock.adobe.com
Enterprises are floating their applications into the cloud at an impressive rate, according to a survey conducted by technology and business training firm O'Reilly Media. The Cloud Adoption in 2020 report notes that organizations plan to migrate most of their applications to the cloud within the next year.
The report finds that more than 88% of respondents currently use some type of cloud infrastructure and that 45% of organizations expect to transfer three quarters or more of their applications to the cloud over the next 12 months. "Cloud adoption is being driven by the promise that it will increase revenue and drive innovation through benefits, such as improved scalability, agility, and resiliency, to name a few," said Mary Treseler, O'Reilly's vice president of content strategy. Just 10% of respondents reported that they don't use cloud computing at all. O'Reilly's definition of cloud computing includes software-as-a-service (SaaS) and platform-as-a-service (PaaS) offerings of all kinds, including email (Google G Suite email; Microsoft Exchange Online), office productivity suites (Google Docs and Sheets and Microsoft Office 365), and similar offerings.
The report, which surveyed 1,283 software engineers, technical leads, and decision-makers worldwide, notes that 21% of organizations are hosting all of their applications in the cloud. The survey also discovered that while 49% of organizations are running applications in traditional, on-premises contexts, 39% use a combination of public and private cloud deployments in a hybrid-cloud alternative, and 54% use multiple cloud services.
Breakdowns
The survey finds that the public cloud is the most popular cloud deployment choice, with a usage share greater than 61%. The most used platforms are Amazon Web Services (AWS) at 67%, Microsoft Azure at 48%, and Google CloudPlatform (GCP) at 32%. Interestingly, the study revealed that while most Azure and GCP customers also report using AWS, the reverse isn't necessarily true.
Respondents cited cloud-based security as the most critical skill area needed to migrate to or implement a cloud-based infrastructure (65%), followed by monitoring (58%), and Kubernetes (56%). Over a third (37%) of respondents reported they have developed production for AI services, with 47% expecting to deploy AI-based services at some point over the next three years.
Microservices/SRE gain momentum
Microservices, an architectural and organizational approach to software development that allows developers to build out applications that are easier to update and scale, are rapidly entering the enterprise mainstream. More than half (52%) of the survey's respondents claim they use microservices concepts, tools, or methods for software development. Of these respondents, a significant minority --just over 28% -- report they have been using microservices for more than three years. A larger share of organizations, over 55%, have been using microservices for between one and three years. Only 17% of organizations are new to microservices, with less than one year of adoption and use.
Site reliability engineering (SRE), a software engineering approach to IT operations, is also well on its way to becoming a mainstream methodology. SRE teams use software as a tool to manage systems, solve problems, and automate operations tasks. The study finds that 35% of organizations have already adopted SRE, with 47% of respondents reporting that they expect to implement an SRE function at some point in the future.
Overcoming challenges
The biggest challenge facing cloud adopters isn't technical -- it's people, Treseler said. She noted that organizations need to ensure that they have the necessary and appropriate skill sets in place to ensure long-term cloud success. "Cloud engineers are in high demand," she observed. "Recruiting and, more often, re-skilling current staff needs to be the top priority," she added.

Mary Treseler, O'Reilly Media
Treseler also noted that organizations typically underestimate the complexity of a cloud migration. "Understanding how to identify the best providers based on your use cases happens only after you've done your homework," she warned. There are also other big decisions that will have to be made. How, for instance, will a shared responsibility for security be managed?
An important first step to long-term cloud success is identifying need and specific use cases. Treseler advised finding the answers to two key questions: What does the current tech stack look like? What parts of the business should be migrated to the cloud? "Determine where your data lives, and understand the benefits and risks," she recommended, noting that IT leaders should also "school themselves on cloud costs."
Treseler suggested that it's also important to have a clear exit strategy in place. "What if you need to change midstream? What is the cost of change?" Both are questions that need to be answered, she said.
For more on Cloud Computing, read these articles:
Is Continuous Intelligence Needed for Cloud Transformation?
Cloud Strategies Aren't Just About Digital Transformation Anymore
Never Miss a Beat: Get a snapshot of the issues affecting the IT industry straight to your inbox.
You May Also Like
---