The Case of Climbing Cloud Costs – Optimizing Hybrid IT Strategy
The Case of Climbing Cloud Costs – Optimizing Hybrid IT Strategy
A comprehensive look at rising cloud costs, with insight into the best practices for reducing costs and successfully implementing a hybrid infrastructure.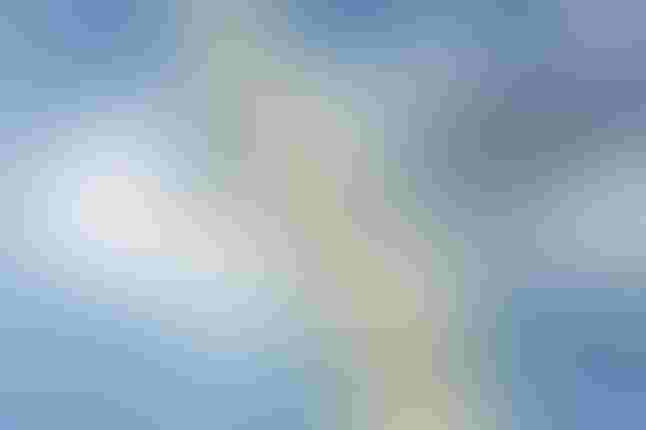 Wavebreakmedia_Ltd_FUS1503 via Alamy Stock
Once organizations shift application development and workload management to the cloud, they become more agile, more competitive -- and save a boatload of money. 
That's been the conventional wisdom. But to the dismay of many management teams, the "cloud is always cheaper" argument is no longer true.
In fact, more than 75% of enterprises surveyed in 2022 said their cloud costs had soared the previous year by an average of 93% -- nearly double the prior 12 months. Also, small- to mid-sized businesses surveyed said their cloud costs climbed by 48%.
Another recent IT manager poll marks the first time in more than 10 years that cloud cost management eclipsed security as the top concern. And the burden of cloud technical debt is challenging CIOs, with 72% saying their digital transformation progress has slowed because of it.
While the public cloud is a great venue for many things like early experimentation, DevOps, or seasonal workloads that burst up or down, it is not typically ideal for predictable-growth, resource-intensive enterprise workloads.
In the rush to modernize during the pandemic, many companies migrated workloads that were not ready -- or refactored properly -- to run in the cloud. Now they are paying the price.
In practice, running and storing data-intensive workloads in a public cloud is neither predictable nor necessarily cheaper. Bills fluctuate according to data capacity, retrieval frequency, and bandwidth required. At the same time, suboptimal workload placement can result in performance issues, excessive costs, and increased security or compliance risks.
While customers don't pay for data when it goes in, moving data from cloud instances incurs egress charges that add up fast. For example, when Apple and Netflix pulled data from their cloud providers, they got nailed with fees of $50M and $15M, respectively. Imagine if you're a smaller company that doesn't have the same enviably deep pockets.
Workload sprawl also contributes to mounting public cloud expenses. It's especially a problem at fast-growing companies where different teams may be tempted to sidestep accepted protocols because they're hurrying to get things done. In the absence of central oversight, one department winds up deploying AWS for compute and storage, while another might be using Google Cloud Platform (GCP) for big data. 
Keeping track of all the public cloud's myriad "pay-as-you-go" expenses can take considerable time -- time that busy developers and engineers don't really have. Often, it's simpler for teams to leave existing cloud architecture running untouched, without peeking under the hood to see what is and isn't being used any longer.
Against the backdrop of a looming recession, chief financial officers going through their tech budgets with a fine-toothed comb will be tempted to lower costs by reducing their companies' reliance on cloud services. So, as the cost of cloud usage continues to spiral, what might organizations do?
Here is where repatriation becomes an option. Repatriation involves shifting applications or data now running in the public cloud to another kind of infrastructure with greater cost predictability and control. 
Yet while repatriation may sound like a slam dunk, the high capital expense involved, and long lead times related to the development and deployment of on-premises infrastructure, may not make budgetary sense for most companies. However, organizations don't need to get locked into a cloud-versus-on-prem dichotomy. 
Successful hybrid IT strategies involve a mix of information technology resources across on-premises, public cloud, and colocation data centers. Leading colocation providers provide the best of both worlds -- the flexibility and scalability of public cloud with the cost-predictability, performance, and security of running a private cloud in a data center. And many companies are starting to realize significant cost savings with this approach. For example, Ahrefs, a provider of online SEO tools and marketing educational materials based in Singapore, estimates they've saved over $400 million by running their infrastructure in a colocation data center instead of in the public cloud.
In addition, businesses choosing to deploy workloads in colocation data centers can avoid the big capital expense involved in building their own data center and purchasing hardware. And new capabilities being rolled out by leading colocation providers allow organizations to order and provision on-demand, single-tenant infrastructure, and other data center services at the click of a mouse -- enabling a cloud-like purchasing experience that makes colocation an incredibly compelling alternative to public cloud for many workloads.
An appropriately balanced hybrid IT strategy can enable companies to efficiently scale their operations, quickly enter new markets, and adapt rapidly to evolving business dynamics. Equally important, it gives them viable alternatives when it comes to building a cost-optimal IT infrastructure that drives down capital expenditures (as well as the hidden charges) often associated with public cloud utilization. 
Even if they wanted to, IT leaders can't afford to delay dealing with these challenges -- especially with increasing pressure to batten down the hatches for the foreseeable future and make sure every penny spent counts. The good news is that they have options. Now they need to make the choice.
Never Miss a Beat: Get a snapshot of the issues affecting the IT industry straight to your inbox.
You May Also Like
---