The Cloud Builds on Hard-Earned Credibility
The Cloud Builds on Hard-Earned Credibility
Cloud computing has overcome some tough resistance over the years, but it has gained acceptance and proven it's value. Now IT pros have to make sure that cloud technology is applied the right way, delivering the solutions that business managers need.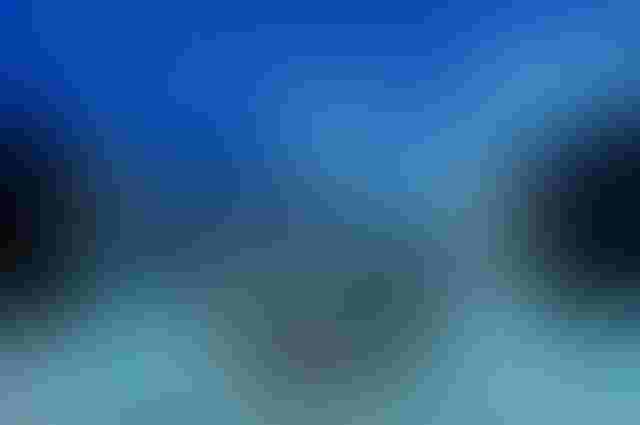 Learn about the Cloud Track at Interop ITX.
At some point in the past couple of years, you probably came to realize that your organization's IT and the cloud are inextricably linked. Long gone are the days of 2012 when managers could say, "No cloud, no way."
Your competitors have embraced the cloud as the new home for applications that once happily churned away in their data center. Some companies have adopted an "all cloud all the time" approach. Yet, even if you still have a share of your apps running on local servers, a dozen or more SaaS apps are supporting your business units. Some of those SaaS apps may have replaced apps that once were housed on premise.
Another sign of how the cloud has matured is how emerging tech concepts like Kubernetes and serverless computing show promise, and how they have been accepted by many organnizations.
"Everyone accepts that the cloud is valid. There are still some organizations and workloads where the cloud doesn't work for them, and that's fine," says Ben Kepes of Diversity.Net. You may recognize Kepes' name from his occasional blogs on InformationWeek.com. For the past 12 years he has been a consultant, investor and author in the cloud space. Kepes is from New Zealand, but home seems to be airports and conference centers around the world where the state of cloud computing is the topic of the day.
Kepes notes that while some organizations and IT pros have been "dragged kicking and screaming" into a cloud strategy, there are plenty of others who have found the right balance in using cloud technologies in the business world.
This year, Kepes is serving as chair for the Cloud Track at Interop ITX 2018. In that role, he is responsible for bringing together expert presenters and helping to shape session topics that serve the needs of the IT community.
Kepes understands what IT professionals face in their daily jobs. He says that "top of mind" for them is separating the "signal from the noise." The noise might be speculation about technology concepts that are far in the future. The signal is what they need to know to help their organizations succeed using technology, and how they can be ready for those advanced concepts. Think of that as being information that is actionable. Amid all that they still have to deal with daily challenges such as ensuring information security.
Ben Kepes
Kepes said in a recent interview that what he wants to provide Interop attendees is information about "What we do now with what's out there and what's coming next."
The speaker list for the Interop ITX Cloud track is designed to feature what Kepes calls "quiet thought leaders," experts with deep experience but also empathy for what IT pros face on the job. He cited one of the Interop ITX keynoters as the type of cloud expert who fits that mold, Sam Ramji, now with Google, but having served in various roles with the Cloud Foundry Foundation, Apogee, and Microsoft.
One key lesson that Kepes hopes IT pros bring home from Interop ITX is a new approach to how they deal with their non-technical coworkers in the business units. Citing the tendency for IT pros to speak in speeds and feeds, he said, "To be a true partner in the business we need to start talking in a language that everyone can understand." He added, "Fundamentally we are building solutions for people, but we often lose sight of that."
Learn more about Ben Kepes on his website.
Learn more about Interop ITX and the conference program, including the Cloud track, here.
Never Miss a Beat: Get a snapshot of the issues affecting the IT industry straight to your inbox.
You May Also Like
---