The Cloud Comes of Age Amid Unprecedented Change
The Cloud Comes of Age Amid Unprecedented Change
The cloud is set to help businesses lead by outmaneuvering uncertainty. It's now imperative that they lean into the cloud and catch up with leaders before the gap becomes too large.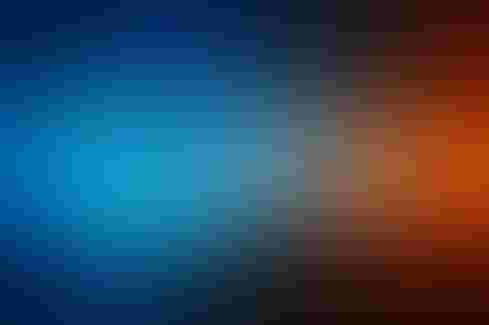 Credit: blackboard via Adobe Stock
During the pandemic, the cloud has emerged as the fastest and most resilient method to keep businesses and communities running. From working and attending school remotely, to shopping online and interacting with our health provider, cloud services have enabled it all.
As a result of COVID-19, cloud adoption has increased dramatically. Accenture research found that cloud spending in the first quarter of 2020 was nearly triple that of the previous year. According to Gartner, by November 2020, 70% of companies using cloud had plans to increase spending due to the disruption. Cloud spending as a percentage of the global enterprise IT market will increase from 9.1% in 2020 to 14.2% in 2024. As the cloud becomes an essential part of the enterprise IT estate, we're seeing the long-promised transformational benefits start to materialize. It now seems that even the most optimistic of the cloud advocate's predictions are coming true. The cloud isn't simply making business processes cheaper or more efficient -- it's changing how we work, live, and interact with the society.
In fact, cloud was a pervasive theme across Accenture's Technology Vision 2021 report, serving as a key enabler for each of the five trends that we think businesses will need to address over the next three years.
1. Tapping Into the Cloud To Differentiate
Just look at how businesses compete. The influx of cloud technologies during the pandemic has underlined that the technology stack is a core mode of differentiation. Industry competition is now frequently a battle between technology stacks, and the decisions leaders make around their cloud foundation, cloud services and cloud-based AI and edge applications will define their success.
Look at manufacturing, where companies are using predictive analytics and robotics to inch ever closer to delivering highly customized on-demand products. The pandemic has forced even the most complex supply chain operations from manufacturers to operate at the whim of changing government requirements, consumer needs and other uncontrollable factors, such as daily pandemic fluctuations. Pivot quickly and you'll not only emerge as leaders of your industry, you may even gain immeasurable consumer intimacy. 
A true cloud transformation should start with a plan to shift significant capabilities to cloud. It is more than just migrating a few enterprise applications. Implementing a "cloud first" strategy requires companies to completely reinvent their business for cloud by reimagining their products or services, workforce, and customer experiences.
2. Digital Twins Unleashed
Cloud stacks enable businesses to do new things with old ideas. Take digital twins, a technology that's been around for decades, but which is now being reimagined thanks to the cloud. The cloud allows digital twin models -- essentially digital representations of physical objects and processes -- to be hyper-scaled and enriched with artificial intelligence.
That changes everything. Leaders are starting to connect massive networks of intelligent twins, linking many twins together to create living models of whole factories, product life cycles, supply chains, ports, and cities. These unbroken threads of data will soon be essential to every enterprise.  Data and intelligence can now serve as the primary orchestrators of the business, increasing real-time agility at scale, overhauling their innovation processes, and forming entirely new mirrored-world ecosystems and partnerships.
3. Democratized Technology
But it's not just systems that the cloud is helping to improve, cloud tools are also helping to unlock the full potential of people. This was clear during the pandemic where cloud collaboration tools have been critical to productivity. We can now see that they're capable of much more. Thanks to the cloud, once complex enterprise tools are being democratized. Cloud-enabled technologies like natural language processing and low-code/no-code platforms are allowing people to take control without having to continually call on IT for support.
That means IT can focus on higher value tasks, but it also means that all people are empowered to use technology more freely to unlock productivity and spark innovation.
The approach is powerful. G&J Pepsi, for example, armed a group of workers with little or no software development skills with Microsoft's cloud-based Power Apps tool, which simplifies app development. The group created eight applications without a professional developer on staff and saved $500,000 in the first year alone.
4. Bring Your Own Environment to Work Anywhere
The pandemic has not only changed how we work; it's also changed where we work -- once again enabled by cloud-based remote working tools. After the pandemic, it's unlikely we will return to how things were. We expect to see a hybrid model where people work from offices for some of the time, and home for some of the time, depending on need.
Where once Bring Your Own Device was a trend, we are moving to a model of Bring Your Own Environment (BYOE). Leaders can rethink the purpose of working at each location, and when it makes sense to be at certain sites or with certain people. But the level of virtual working, collaboration and connectivity is not possible without the cloud and with related enabling technologies like cloud-based cybersecurity tools.
5. Richer, Stronger Ecosystems
And it's not just people that the cloud is helping to connect. Cloud-based technologies like blockchain, distributed ledger, distributed database and tokenization are underpinning a new generation of multiparty systems that share data between individuals and organizations in a way that drives efficiency and builds new business and revenue models.
During the pandemic, technologies that were once considered too complicated, far from maturity or niche suddenly took center stage, from contact tracing to frictionless payments. Businesses are hoping to build on this start. Our Technology Vision 2021 research found that 90% of executives believe that multiparty systems will enable their ecosystems to forge a more resilient and adaptable foundation to create new value with their organization's partners.
A New World in the Clouds
The pandemic changed the world. Leading in the uncertain future will require businesses to be masters of change, able to navigate industry convergence, localized supply chains, mass virtualization, and rapidly and continuously changing customer expectations.
With their accelerated digital transformations, cloud-centric enterprises will attack some of the deepest-set challenges the world faces. Technology will help expand the definition of "value" to include how businesses can have a positive impact on the environment and how people live.
The cloud is set to help businesses lead by outmaneuvering uncertainty. It's now imperative that they lean into the cloud and catch up with leaders before the gap becomes too large. 

Karthik Narain is Global Lead of Accenture Cloud First. Follow him at @KarthikSNarain.
Never Miss a Beat: Get a snapshot of the issues affecting the IT industry straight to your inbox.
You May Also Like
---