The Holy War of Enterprise Tech: One Cloud Isn't Enough
The Holy War of Enterprise Tech: One Cloud Isn't Enough
Enterprises may be asking for trouble if they go with a single-cloud strategy.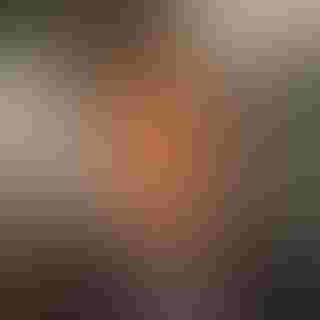 A Holy War is upon us, but not in the industry you'd expect. With predictions that more than 50% of global enterprises will adopt at least one cloud platform in 2018 to manage and store their vital data, enterprise technology is becoming more and more important for businesses amid their company growth and digital transformations.
Traditionally, when deciding to go to the cloud, businesses first analyze their motivations to move. Is it to build faster? Launch faster? Be competitive in the industry? They often end up choosing only one cloud provider because they think it will simplify costs and workstreams. This is the wrong approach. Too many enterprise companies are limiting themselves by taking a "side" in the battle among Microsoft, Google, Amazon and other industry giants.
Though it might seem like the most seamless solution, choosing one cloud system, more often than not, hinders company productivity and progress. Enterprise companies benefit the most by using the best features from multiple cloud solutions, and today, 1 in 5 companies already take advantage of hybrid technologies rather than being limited by them.
The silver lining
When today's top cloud providers were in their early stages, they all focused on a specific solution. For instance, Amazon was known for its cloud compute server; for Microsoft it was the application development center. Despite an increase in product offerings over time, their original core cloud feature remains their greatest strength.
Amazon, Microsoft, and Google have nearly perfected those core offerings, and enterprise companies need to leverage each one for their expertise. When businesses choose only one solution provider, they'll get a mix of features but a mixed bag of quality as well.
By integrating multiple cloud platforms, companies receive the highest quality of service from each provider. At LegalZoom, for instance, we use a number of platforms for a multi-cloud system, including Amazon Cloud (application development), Google Cloud Platform (search), Box (storage) and Salesforce (back-office functions). We know we're getting the best of the best from each cloud service and in turn, the best results for our company.
It takes a strong team to assimilate multiple systems and our team has had to become efficient and effective integrators, rather than builders. They've grown to understand how to best utilize different systems to get the greatest results for our products and company.
Pitfalls of one platform
Sticking with one cloud service may seem like the simplest decision at first, but it can wind up putting companies at a disadvantage. When a business creates a new product or feature – and they're a "cloud purist" – they can't take advantage of what other cloud providers are offering that could improve this new product. For example, they could face a slower entry to market if their chosen provider doesn't have superior storage function or plans to improve services.
External provider issues aside, a one-sided platform approach can also prove problematic internally for an enterprise company. When companies stick with a long-term cloud service agreement, more often than not, they stop investing in their own internal infrastructures, opening the door to future organization obstacles.
Taking the leap to the multi-cloud solution
We've seen so many businesses that have gone with one provider assuming spending would be low, but they end up finding the total cost of operations is much higher for the organization. At a loss, they're forced to make the decision to integrate multiple cloud systems.
After sticking with one provider for an extended period of time, transitioning to multiple systems can be a tedious and difficult task. Initially, there will be greater costs and effort, and it requires additional training for employees to learn to work with the different systems.
However, through this system upheaval, enterprises will not only strengthen their products and services, but they'll be left with a stronger cloud management team. The advantages will prove to outweigh any potential headaches along the way.
Customers' demands fuel enterprise offerings
The top cloud providers originally created their products for internal use, but over time, the likes of Amazon Web Services Cloud and Google Cloud Platform experienced massive adoption from the outside. Today, Amazon, Google and Microsoft capture 76% of all cloud platform revenue.
Now, more and more cloud adoption from external customers has fundamentally influenced not only cloud providers' product outputs but their interactions with competitors. Just last month, for instance, Google introduced updates that are more friendly to the multi-cloud approach. Today, enterprise companies don't have a one-track mindset when it comes to their systems and cloud providers have noticed.
As more and more companies shun the monolithic approach for a hybrid path, cloud providers are willing to work with their competitors if it means more business for them.
The enterprise customer has ultimately driven this "holy war" and multi-cloud evolution that not only betters internal company procedures and external products, but the cloud providers themselves. When companies scrutinize their cloud options, I urge them to consider the growth possibilities for their team and larger company through multiple providers.
Sham Telang is chief technology officer of LegalZoom.
Never Miss a Beat: Get a snapshot of the issues affecting the IT industry straight to your inbox.
You May Also Like
---