The Hybrid Workplace Is a Reality, but the Office Is Not Dead
The Hybrid Workplace Is a Reality, but the Office Is Not Dead
The flexibility to support teams cycling through in-person and remote work highlights the need for investment in cloud-based services to support the workflows of the future at scale.
Image: whitehoune - stock.adobe.com
In a post-COVID world, the ability to create flexible workspaces with scalable, cloud-based technology on a large scale will not just be helpful -- it will be critical to a company's success in supporting the hybrid workplace as offices re-open or prepare for future infrastructure changes.
Prior to the pandemic, cloud-based technology in the enterprise was already being widely adopted for use in offloading applications to the cloud to support agility, scalability, disaster recovery, and other key operational functions within an organization.
When the pandemic struck, this adoption accelerated as there was an unprecedented need for companies to be able to access systems from anywhere as workers retreated to remote work in mass -- in fact, a study from Synergy Research Group found that cloud spending rose 37% to $29 billion in the first quarter of 2020 alone.
CIOs and IT teams quickly learned that on-premises systems simply did not scale to meet the needs of their global workforce needing to collaborate remotely. Enterprise IT teams are now looking to build upon the solutions that they have already deployed, and manage and monitor these spaces at scale.
Why should you switch to a cloud-based operating model?
As companies re-open office spaces and invest more heavily in technology that will keep hybrid teams connected, IT teams need to in turn invest in cloud-based infrastructure and services to integrate with, manage, and operate these technologies, as well as analyze the stream of information available to make business decisions.
The benefits of workflows implemented in the cloud bring several key benefits for IT teams supporting a remote or hybrid workforce.
The first is that leveraging the cloud streamlines the total cost of ownership for the enterprise. Having to send an IT team member in-person to attend to a meeting room or desk for every hardware reset or simple task drives cost and inhibits scale. Control and management via the cloud can take on some of this burden, while allowing IT teams to conduct updates, manage devices, and deploy security updates remotely. This reduces not just the cost, but also translates into business continuity for an organization by removing the disruption of managing systems on-premises.
Another cloud benefit is operational efficiency and the ability to centrally manage and operate the technology including physical devices -- whether they are in office or remote. Pre-pandemic, a mid-size office may have only had a small team managing IT needs for personal computers, along with a handful of meeting spaces lacking most AV or communication technology. This same IT team is now tasked with managing not only the IT systems, but communications technology that is likely being deployed across all the meeting spaces and offices. IT leaders need to consider cloud services for enabling their IT teams to manage and operate the expanded technology environment before more workers return to the office.
The need to support more devices on the network will only increase as more companies opt to move to a hybrid or remote model long-term, so the flexibility to scale up or down depending on how workplace needs change, is another important benefit of cloud-based systems.
Leveraging cloud-based monitoring provides a stream of data and information that can be readily analyzed for making space allocation decisions, technology investment decisions, evaluating end user experience and ensuring adherence to safety and other regulations. The data can help IT teams allocate or shift communications technology resources as needed, re-configure spaces in conjunction with real-estate teams and help IT teams properly manage inventory.
Creating safe, socially distant workspaces that can efficiently bring teams together from anywhere is the new threshold that companies must meet. As we move forward in 2021, capturing real-time data about how and where workplace technology is being used is essential -- data such as dropped videoconferences, room occupancy, and device usage are all critical to understanding the new way that organizations work and collaborate. These analytics will help IT management teams better allocate resources and plan for updates that in turn effect operations company-wide.
What's next?
With a viable COVID-19 vaccine currently in rollout, there is renewed hope that we will soon collaborate in person more widely. That said, the reality is that many companies have seen the value that remote work can bring to employee satisfaction and productivity, and will therefore opt to leverage a hybrid work model long-term.
The flexibility to support teams cycling through in-person and remote work highlights the need for investment in cloud-based services to support the workflows of the future at scale. IT leaders should prepare by moving as much of their communications technology to cloud-based infrastructure and services as possible, to enable a smooth transition for whatever the future of work holds.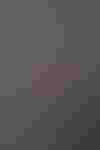 Ranjan Singh is Executive VP, Product and Technology, for Crestron, where he oversees Crestron's global product portfolio, responsible for setting the product vision, strategy, and driving product development. His past roles include experience in the cloud services and telecom industries for IPC Systems, Dialogic, Intel and Signal Processing Associates (now part of Analog Devices). Ranjan holds an MBA from New York University, Stern School of Business and a bachelor's degree in Electrical Engineering from Victoria University in Melbourne, Australia.
Never Miss a Beat: Get a snapshot of the issues affecting the IT industry straight to your inbox.
You May Also Like
---