The Public Cloud and the Cost Savings Myth
The Public Cloud and the Cost Savings Myth
The public cloud can be a valuable means to a more cost-efficient end, but don't think the savings are automatic.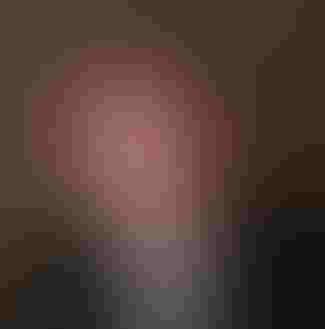 More than productivity or faster paths to innovation, lower spend is one of the top perceived advantages of public cloud solutions. However, too many business and IT leaders learn the hard way that once they move applications to the public cloud, the financial impacts aren't automatic.
The confusion doesn't stem from flawed math or false advertising. Unraveling the public cloud cost savings myth begins during one of the first steps of migration: establishing a solid governance plan (see "What New-to-the-Cloud Managers Can Learn from Cloud Pioneers"). Executives often assume that switching from on-premise servers to Azure or Amazon Web Services (AWS) triggers instant savings. In reality, the cost benefit comes from vigilant internal planning and optimization.  

Image: Pixabay
The turbulent path to cloud cost governance
Public cloud pricing follows a straightforward term licensing model. Hypothetically, if an organization ran a public cloud server 24/7, 365 days a year, the expense would likely be greater than using a dedicated on-premise server. Here are three common scenarios where IT and business leaders incur unexpected cloud costs:
Not adjusting to variable spending: In the era of private data centers and on-premise servers, a large portion of the IT budgets was allocated to fixed assets. Once an organization bought a data center, it was a sunk cost. In the cloud, each aspect of your computing environment is variable. The public cloud is an always-on blank canvas. It's up to organizations to pull the right levers so they're only consuming what they require, and shutting down non- or underutilized assets. This paradigm shift means it's no longer enough for IT leaders to forecast budget and capacity needs 12, six or even three months out. To continuously optimize cloud consumption, organizations have to plan on a monthly, weekly and sometimes daily basis. 

"If you build it, they will come" syndrome: Without proper governance, the public cloud's accessibility can be both a blessing and a curse. Before the cloud was an option, teams often competed to use the same on-premise servers for staging, testing or other critical applications. Today, if organizations using the public cloud don't have the right controls in place, any employee with an AWS or Google Cloud login can quickly purchase additional capacity. Extrapolated across teams and offices, this chaotic cloud sprawl can rack up tremendous costs that outweigh any expected IT savings.

Ongoing management obstacles: Building a managed services function around your public cloud investments is a smart way to corral hidden or unexpected costs. In practice, however, organizations may not start the managed services conversation until long after the cloud migration planning and strategy phase. A successful managed services framework entails equipping internal IT departments (or external providers) with the right tools to enforce your cloud usage controls – a lofty goal for businesses operating a hybrid environment. The tools used to maintain on-premise systems differ from those needed to support cloud-based applications. Without a unified way of managing both, complexity will cloud IT leaders' visibility into their actual spending and they may incur redundancy costs in licenses and operations.
Fortunately, there are ways organizations can take control over their public cloud destiny.
How to establish cloud cost-control from Day One
Achieving cost savings with the public cloud is possible, but the results will only be as significant as the effort it devotes to planning ahead.
To start, whoever's charged with leading a public cloud migration initiative must involve the right people early. This means forging conversations between business stakeholders (who are laser-focused on seeing ROI) and technical experts (who can develop the mechanisms needed to control costs and consumption). Collaboration across both groups sets organizations up for more sophisticated cloud governance later, such as chargeback models that track costs across each function or location.
During the planning stage, it also helps to assign usage patterns to each application that you intend to migrate. There is no one-size-fits-all model for tracking application costs in the cloud. By segmenting applications into categories like "always on" (workloads that are up 24/7), "scheduled" applications (used on a specific cadence), and "on-demand" (systems needed on an ad hoc basis), you can assign more accurate usage estimates and budgets for each. 

Jason Hatch, Capgemini
Once applications are running in the cloud, there are myriad tools available to take the pain out of usage monitoring. Third-party solutions like Cloud Cruiser, along with widgets embedded in public cloud environments like AWS' Cost Explorer and Azure Monitor, can closely track expenses and automatically shut down underused servers when need be.
Contrary to popular perception, the public cloud is not a panacea for all of an organization's IT budget concerns. But with the right strategy in place, it can be a valuable means to a more cost-efficient end.

Charlie Li is Chief Cloud Officer, North American Markets at Capgemini, a global provider of consulting, technology and outsourcing services. Jason Hatch is a Principal at Capgemini.


Never Miss a Beat: Get a snapshot of the issues affecting the IT industry straight to your inbox.
You May Also Like
---