Toad Database Tool Gets Eclipse Extension
Toad Database Tool Gets Eclipse Extension
Bridging between Oracle and other relational database systems and frequently used NoSQL systems, Quest has undertaken a two-pronged approach to enlarging Toad's role in building database apps. Image Gallery: Yahoo!'s Hadoop Implementation
Quest Software's database unit, maker of the popular Toad programming tool, is trying to bridge the gap between traditional relational database programmers and the NoSQL systems that seem to defy most of the tenets they've lived by for 20 years.
Toad, the tool, formerly known as the Tool for Oracle Application Developers, in fact has undertaken a two-pronged approach to enlarging Toad's role in building database apps in a changing world.
On the one hand, Toad can now be used for traditional database application development inside the Eclipse open source programmer's workbench, where it fits into a familiar integrated development environment used by millions of Java programmers. As a matter of fact, Quest claims to have over a million Toad users and 20% of them are application developers. Some of them are also Oracle database users, said Billy Boswort, general manager of Quest's database unit, as Oracle OpenWorld got under way in San Francisco.
Quest announced a beta version of Toad Extension for Eclipse was available for free download at www.ToadExtensions.com. It allows a Java programmer to work within the familiar Eclipse integrated development environment and workflow conventions with which they are familiar to build database applications with Toad.
At the same time, Quest is turning Toad into a tool for building applications to work with the new cloud-oriented, NoSQL systems, such as Amazon's SimpleDB and the Facebook-originated Cassandra, now an Apache open source project. Quest has had a beta version of Toad for Cloud Databases available for free download since the end of June and Bosworth said interest is strong among traditional database application developers.
"In many cases, the DBA has no familiarity with NoSQL and feels a bit overwhelmed. Toad for Cloud Databases enables you to take a familiar interface and workflow and apply it to the new technology," said Bosworth.
Quest is thus one of the few relational database tool vendors trying to bridge the gap between strongly entrenched relational systems and the up-and-coming NoSQL systems. A few NoSQL thinkers and developers say NoSQL systems will work inside the enterprise alongside and as a complement to relational databases.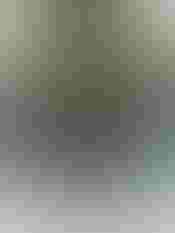 Image Gallery: Yahoo!'s Hadoop Implementation(click for larger image and for full photo gallery) But there's still a dose of attitude among many early users of NoSQL systems as they gather at their first conferences and shows. They think that the future is in their hands and the day of the relational database has passed. The attitude has kept those skilled in SQL from exchanging ideas with NoSQL spokesmen. DBAs say even the name is off-putting.
"Today it's a very non-trivial task to write a query across SQL and NoSQL data sources. You need to understand both and then you need to write a lot of code," said Bosworth. As a matter of fact, when he tells older DBAs that Toad for Cloud will enable them to bridge systems, they ask, "Why in the world would you want to do that? They have a dazed look in their eyes."
Knowledgeable relational database users charge that NoSQL systems "take normalization beyond any level I've ever heard of before," noted Bosworth. Toad for Cloud "brings a level headed calmness to that storm," he said, while giving NoSQL users who aren't DBAs a tool they can use to address relational systems. Early work on bridging the Oracle database system and Hadoop, a system for mapping and sorting files across large clusters, was co-developed by Quest and Cloudera, a specialist in Hadoop front ends and management. The project was called Ora-Oop and has produced freely downloadable software to get the two to work together.
Toad for Cloud Databases provides query writing tools and tools for extracting reports that work with Amazon SimpleDB, Microsoft Azure Table Services, Apache HBase and any relational system that can be accessed by the standard Open Database Connectivity (ODBC) interface. Cassandra was supported the second beta of the tool.
Bosworth said there is no pricing on Toad Extensions for Eclipse or Toad for Cloud Databases. Quest's strategy has been to get its tools distributed and in use, "then figure out how to monetize them," he said. Quest claims 100,000 customers worldwide.
Never Miss a Beat: Get a snapshot of the issues affecting the IT industry straight to your inbox.
You May Also Like
---