Top 15 Government Technology Stories of 2013
Top 15 Government Technology Stories of 2013
From robots to Obamacare, here are the 15 most popular InformationWeek government tech stories from 2013. If a few words could sum up 2013 for the government technology community, they might be surveillance, robots, security, cloud computing, mobility, sequestration, and HealthCare.gov.
Each helped defined the year.
It makes sense, then, that each of these topics figured prominently in one or more of the year's most popular stories in InformationWeek Government. This year's top-ranking stories, based on the number of readers who read them, capture a glimpse of how technology shaped the work that government agencies were busy tackling in 2013.
Government surveillance practices that have remained largely out of sight for Americans suddenly spilled into our living rooms in April as surveillance video played a leading role in identifying the suspects in the tragic Boston Marathon bombing. Although the rapid arrest of the surviving suspect brought a sense of the benefits of surveillance, it also made clear just how much the nation's citizens had come under the watch of sophisticated security IT systems. 
That realization exploded into more disturbing view, beginning in June, with the leak of a series of National Security Agency documents detailing the widespread collection of US citizens' telephone records in the name of national security. Revelations that the NSA was tapping into the overseas cables used by the world's leading technology players, including Google, Yahoo, and Microsoft, unleashed a firestorm of complaints and a new push by the private sector to strengthen its encryption methods. The Obama administration is now weighing the findings of a just-released presidential report making 46 recommendations on how to rebalance competing demands for privacy and national security.
On a more positive note, federal agencies also showed how technology -- and the evolution of robots -- is extending the reach and capabilities of humans. 
The Defense Advanced Research Projects Agency (DARPA), for instance, staged a two-day contest for robots developed to help people recover from natural and other disasters. Google's recent purchase of Boston Dynamics and Tokyo-based Schaft, both of which had robots in the competition (Schaft took top prize), heightened the sense that robots are gaining wider attention in technology circles. NASA, meanwhile, continues to draw universal interest not only for its various missions to explore Mars but also its efforts to share data and technical applications with fellow Earthlings.
Figure 1: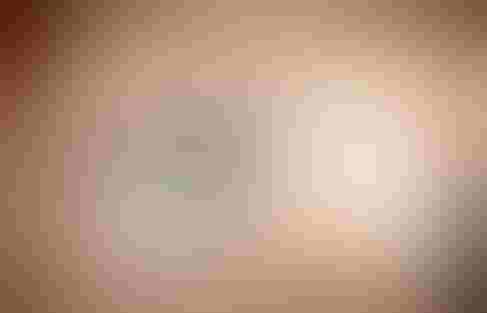 Image Credit: NASA Visual Instrument Sensor Organ Replacement
Meanwhile, the perennial debate on cyber-security only intensified in 2013, but at least one event stood out this year in government circles: The Obama administration's Cybersecurity Executive Order in February. The order, in response to Congressional inaction dealing with cyber threats on the nation's critical infrastructure, led to the release in October of a national framework for managing cyber-security risks. The framework, prepared by the National Institute of Standards and Technology and based on best practices gleaned from industry, will be released in February.
The number of agencies taking significant strides toward cloud computing and mobility make it hard to single out any one story that sums up the year's progress on both technology fronts. The Department of Interior's move to award as much as $10 billion in cloud computing contracts highlighted how far some federal agencies have come since the administration issued its "cloud first" memo in 2010. However, as the findings of a recent InformationWeek survey on government cloud computing shows, agency progress toward the administration's cloud-computing goals remains uneven, and is still not high priority for some agencies.
One reason for that -- and one of the other defining stories of 2013 -- was the struggle agencies faced adapting to across-the-board budget cuts imposed by sequestration, and longer-term funding uncertainties as Congressional failed repeatedly to reach a budget agreement. That struggle took on a public face in October with the government shutdown.
Few government IT stories, however, left a bigger mark on 2013 than the government's failed launch of its healthcare insurance exchange.  In fact, to contain the number of stories, commentaries, and reports surrounding the ill-fated launch, and subsequent repair of the government's HealthCare.gov site, we created a special report section you can find here on InformationWeek. 
Here are the Top 15 most widely read stories in InformationWeek Government in 2013:
1. Boston Bombers Can't Elude City's Tech Infrastructure
Video surveillance played a key role in identifying the suspects in Monday's tragic Boston Marathon bombing, setting a precedent for increasing use of sophisticated security IT systems nationwide.
2. Smartphone Maps While Driving Banned In California
Recent court decision in California makes it illegal to check smartphone maps except in cases of hands-free, voice-guided navigation.
3. BlackBerry: The Fax Machine Of Its Era
BlackBerry liberated executives from their desks. But the company's focus on messaging relegated it to a device that failed to keep pace with innovation.
4. Military Drones Present And Future: Visual Tour
The Pentagon's growing fleet of unmanned aerial vehicles ranges from hand-launched machines to the Air Force's experimental X-37B space plane.
5. DARPA Takes Aim At Space Junk
Defense research agency seeks partners to help it repair and reuse retired satellites.
6. NASA Curiosity Rover Hit By Software Snafu
Back-to-back computer glitches have put Mars mission's science observations on hold for nearly three weeks.
7. EU Fines Microsoft $732 Million In Browser Brawl
Microsoft stopped offering browser-choice screen to European Windows consumers, in violation of 2009 agreement with antitrust regulators.
8. NASA Satellite Reveals New View Of Sun
IRIS satellite captures never-before-seen details of the sun, enabling scientists to better understand its effect on Earth.
9. NASA Curiosity Rover Finds Life-Enabling Basics On Mars
Rock testing shows presence of crucial elements that could once have supported life.
10. White House Cybersecurity Executive Order: What It Means
The White House late Tuesday issued a long-awaited executive order to bolster the nation's cyber defenses. But that order leaves some questions unanswered.
11. NASA Pauses Mars Missions To Avoid Interference
NASA will significantly scale back its Mars missions in April as the Red Planet moves behind the sun as viewed from Earth.
12. Want NSA Attention? Use Encrypted Communications
Bad news has emerged for fans of PGP and other encryption services. The NSA is taking a gloves-off approach when you go this route.
13. 12 Best Government Websites
Easy access to government online has gone from being nice-to-have to being necessary in the "open government" era, with many government websites taking advantage of modern designs and technologies to help do the trick.
14. 10 Breakthrough DARPA Technologies
From next-generation aircraft to smarter missiles, projects launched by DARPA's Tactical Technology Office push new limits. Take a closer look.
15.  NASA Mars MAVEN Mission: 5 Facts
How did Mars lose its atmosphere? NASA's Mars Atmosphere and Volatile Evolution (MAVEN) spacecraft, now en route to the Red Planet, aims to find out.
There were many other topics that rounded out the IT conversation in government this year: big data, open government data, FedRAMP cloud computing security standards, the government's digital strategy, to name a few. What do you think made a difference in 2013, or is likely to in 2014? Leave a comment.
Wyatt Kash is editor of InformationWeek Government.
Moving email to the cloud has lowered IT costs and improved efficiency. Find out what federal agencies can learn from early adopters. Also in the The Great Email Migration issue of InformationWeek Government: Lessons from a successful government data site. (Free registration required.)
Never Miss a Beat: Get a snapshot of the issues affecting the IT industry straight to your inbox.
You May Also Like
---