Traditional ERP Falls into the Arms of Cloud
Traditional ERP Falls into the Arms of Cloud
SAP and Oracle have been talking about the cloud for years, but it's no small task to move huge installed bases of on-premises software. New cloud moves show a new momentum.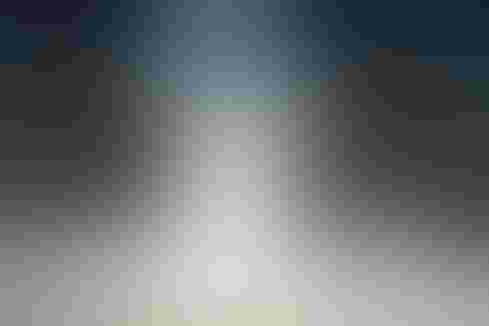 Image: 4x-image - iStockphoto
Enterprise companies looking for a quick implementation of software generally look to the cloud -- software as a service, platform as a service, or infrastructure as a service that can be quickly spun up or down as needed. This new consumption model has played to the strength of digital native companies such as Salesforce.com.
Meanwhile, enterprise application giants SAP and Oracle, have decades-old installed bases of on-premises big enterprise customers. These implementations and upgrades of the software can take up to two years. Forget about the competitive advantage that you lose in that period of time compared to the quick turnaround available as a selling point from cloud providers.
So while SAP and Oracle have been talking about the cloud for years and their plans to make their services available for consumption via the cloud, the reality is that it has taken a few years to make a dent. And sometimes the enterprise application user companies don't even want to move to the cloud anyway.  
However, recognizing the need to deliver both on-premises and cloud-based solutions, SAP and Oracle  have been moving services and applications to the cloud and dealing with the complexity that has entailed  -- changing pricing and business models, making cloud software the same as on-premises software so that customers can work in both places, and coming to grips with new partnerships and open source technologies. They may have turned a corner this week.
This week both companies took steps to increase their cloud service offerings. SAP announced at its Sapphire user event in Orlando the general availability of its SAP Cloud Platform to the Google Cloud Platform and IBM's Cloud Private platform. Meanwhile, Microsoft announced that it was offering the largest scale and broadest choice for SAP HANA in the cloud. HANA is SAP's in-memory database, introduced as the system that would be the foundation for its next generation of ERP, S/4 HANA.
Microsoft said it now offers the largest SAP HANA optimized VM size in the cloud, a 24 TB bare metal instance and optimized price per TB, and 26 distinct SAP HANA offerings from 192 GB to 24 TB, for instance.
"Enterprises have been embarking on a journey of digital transformation for many years," Microsoft Vice President for Azure Girish Bablani wrote in a blog post listing the benefit of SAP's offerings on Microsoft's cloud platform Azure. "For many enterprises, this journey cannot start or gain momentum until core SAP Enterprise Resource Planning landscapes are transformed." Microsoft wants to be the cloud choice of those SAP customers. Bablani noted that SAP customers including Penti, Malaysia Airlines, Guyana Goldfields, Rio Tino, Co-op, and Coats have all migrated to the cloud on Azure.
For its part, Microsoft right now looks like the success story of an early technology company that has made the transition to the cloud and the new digital economy. Under a new cloud-minded CEO (who is not a company founder) Microsoft has made some progressive acquisitions including the R company Revolution Analytics, careers social network LinkedIn, and now GitHub. It also operates a successful public cloud and has transitioned its popular Office software into a cloud service as Office 365.
Meanwhile, as SAP held its users conference in Orlando, Oracle founder and CTO Larry Ellison staged a webinar at the same time to talk about the Oracle Soar program to help customers bring their legacy apps into the cloud. Oracle is pitching the program as "the world's first automated cloud migration offering that enables Oracle customers to save time, cut costs, and stay focused on the business."
The offering includes discovery assessment, process analyzer, automated data and configuration migration utilities, and rapid integration tools, according to Oracle.
"It's now easier to move from Oracle E-Business suite to Oracle Fusion ERP in the cloud, than it is to upgrade from one version of E-Business Suite to another," said Ellison in the webinar. "A lot of tedious transitions that people once did manually are now automated. If you choose Oracle Soar, it will be the last upgrade you'll ever do."
The message of a simplified and convenient transition is an important one in an age where spinning up a server in the cloud can take minutes.
For more about applications in the cloud, check out these recent articles.
The Cloud Isn't Just About Saving Money
Top Enterprises Eye Migrating Core Apps to the Public Cloud
Never Miss a Beat: Get a snapshot of the issues affecting the IT industry straight to your inbox.
You May Also Like
---