TrueAbility Aims to Reinvent IT Certifications
TrueAbility Aims to Reinvent IT Certifications
In an age of cloud computing and rapidly emerging technologies it's time for new approaches to IT certifications.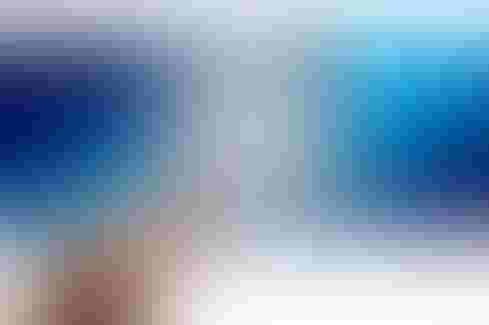 Many years ago, I created an education program that aimed to help IT practitioners begin to make the move into the cloud. While it seems incredible today that such a thing would be needed, take yourself back in time half a dozen or so year and cloud was still a new thing. Seasoned IT practitioners who had spent their careers managing exchange servers or wrangling database administration didn't have the time or inclination, or didn't know where to start in terms of helping themselves transition to roles that would exist in the future.
So, I came up with the notion of CloudU, a vendor neutral cloud computing certification that would take IT pros through the basis (what is cloud, all about SaaS, PaaS and IaaS, Cloudonomics) and into some more technical areas (open versus proprietary clouds, storage within a cloud construct.) CloudU is no longer, it has certainly achieved its aims and the world has moved on, but spending that time building the program made me think about traditional IT certifications and how they are flawed.
Coincidentally, the other day I got an email from a friend who is now working at TrueAbility. TrueAbility is attempting to change the paradigm for tech certifications. They want to reinvent the way these certifications happen and, in doing so, to create a more proactive and flexible IT industry.
The way it was: cookie-cutter approach.
The old way of certification is increasingly looking dated. And no wonder. The old approach generally was comprised of reading a study guide over a weekend, and then taking a multiple-choice test. Just like that, the practitioner would be certified to the particular vendor or product group in question. That approach was all very well, but in this day and age when educationalists are increasingly becoming aware of the value that experiential learning has, this approach is akin to the way we used to learn multiplication: by parroting the times tables as our teachers recited them. This approach may enable us to remember particular facts, but it doesn't empower us to be flexible, creative problem solvers.
Step up TrueAbility
This is where TrueAbility, specifically, and new approaches towards tech certifications, generally, come in. The new way is to demonstrate that one really has the technical skills in question within an actual live environment. Practitioners should perform real work, and in doing so to show their mastery by doing.
TrueAbility has introduced a platform that makes it possible to include performance-based (or action-based) questions in tech certifications. And, the approach seems to be sticking: Large technology vendors like Cisco, Red Hat, and CompTIA have recognized that their certifications offer more value when professionals are able to develop real skills though solving problems in a live environment.
Because IT is fundamentally different today
While it is possible to see this as a nice little win for these vendors to offer a better service to their trainees and, hence, gain more individuals challenging these certifications, there is something deeper going on here.
The rise of the cloud, and all of the new approaches that it has spawned (think software defined everything, microservices, composability, etc.) has forever changed the game for IT professionals. While in the old days it might have been possible to specialize in one particular area, for the majority of an individual's careers, the rate of change within the IT industry is only increasing.
As well as this increase in the rate of change, there is a corresponding increase in the level of complexity that IT practitioners need to deal with. The days of an individual dealing with one distinct area in isolation have moved on, and increasingly an IT pro will be tasked with juggling a myriad of functions in different areas. They will also be expected to manage technology at ever-more emergent stages. The rapid uptake of projects like Kubernetes and containerization have shown that the time between development of a new technology, and enterprises adopting that technology, is getting ever shorter.
While TrueAbility is a single player, dealing with one particular area, the changes it is adapting to and providing for are an indication of what the future for IT practitioners will look like.
Never Miss a Beat: Get a snapshot of the issues affecting the IT industry straight to your inbox.
You May Also Like
---