Two Banks: Emergent Concepts vs. Legacy Tech
Two Banks: Emergent Concepts vs. Legacy Tech
A couple of banks have taken differing paths with their technology makeovers, with one seeming to be successful at it.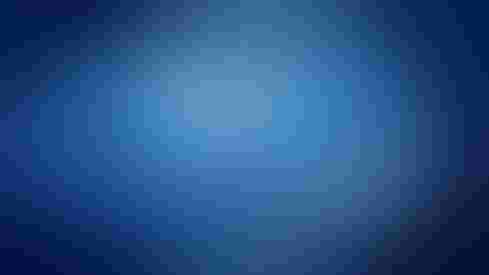 I've spent a fair amount of time working with banks and helping them with their transformation activities. We're now at the point where most banks realize that they have no option but to innovate, that disruptive factors are facing them on many fronts and that creating a culture of innovation and agility is the only way to remain competitive.
Agility is, of course, as much (I'd say more) a cultural subject, and I've seen many banks that have implemented the latest and greatest technology, only to hopelessly fail to innovate. The reason is, of course, that their organizational cultures are still all about command and control, which actively hurts innovation.
But I've also seen banks where the culture absolutely aligns with driving change, where experimentation, agility, and a quest for knowledge are the norms and where everything seems primed for huge advances. And, for some seemingly unknown reason, all these initiatives fall flat. The reason is that the technology simply won't allow people to do what they need to drive change.
Today's examples of two banks clearly show these traits clearly.
Kiwibank: As hapless as its namesake
I'm a proud New Zealander and have a bit of a fondness for our national bird, the kiwi. But let's face it, a big fat bird that can't fly and doesn't even run that fast, in a country that, sadly, has seen a huge number of predators introduced since it was settled. It's not exactly a fair game.
Kiwibank, the only large-scale bank still owned domestically in New Zealand, would seem to be taking lessons from its namesake. Kiwibank decided a few years ago that in a bid to become more agile, it needed to replace its core banking system. So far, so good. Alas, rather than thinking modular and small, Kiwibank bought into the vision that suggests a monolithic enterprise technology stack (in this case from SAP) would do the job. The project, entitled CoreMod, was meant to see SAP power all the day-to-day banking functionality while allowing point solutions to be built on top of it.
Two years later, Kiwibank advised its majority owner that the project would need an extra two years and $40 million in investment (a roughly 50% time overrun and 40% cost overrun). My sources suggest that almost five years into a project full of politics, poor technology systems, and processes, that most high-caliber staff have given up and left, and the project, while not quite orphaned, is close to that. Of course, as is often the case in these situations, the organization is defensive. A Kiwibank spokesperson suggested that the criticism of the earlier technology decisions was unfair:
"Right from the 'word go' we had people saying we had chosen the wrong system, and a lot of that was vested interest."
Well, if you define vested interest as being "informed people that want a good outcome and would prefer avoiding the making of historical mistakes" then, yes, maybe it is vested interest.
It's all the more depressing when compared to a very different banking rebuild, with very different outcome.
Capital One ignores the naysayers
Capital One is an innovator in the banking space. The first US bank to move all of its core processing to the public cloud, Capital One has, for years, adopted a cloud-first and open source-first approach to its software development. It has followed an open API strategy and is at the forefront of the adoption of microservices and containerization in the banking industry. Bear in mind that Capital One works in an industry that, if you believe the hype, simply cannot move to the cloud, cannot embrace agility, and need not look for innovation. Bucking the trend, indeed.
But they're not only leveraging technologies, they're actively contributing to them. Recently Capital One announced the beta release of Critical Stack, a secure container orchestration platform designed to help enterprises adopt containerized infrastructure at scale.
Critical Stack was designed to help enterprises – especially those in highly regulated industries – more fully automate compliance and security controls, as well as orchestrate streamlined deployment and configuration of apps and infrastructure in the cloud. It is compatible with open source container management systems such as Google's Kubernetes. Liam Randall was the founder of Critical Stack, Inc., and joined Capital one through a prior acquisition. Randall had this to say about Critical Stack:
"With Critical Stack, our goal is to help more organizations take advantage of the benefits of containerized infrastructure without sacrificing security, compliance, and simplicity. At Capital One, we have standardized on microservices and containerization in the cloud and recognize the needs that large enterprises face as they modernize their computing infrastructure. We believe that Critical Stack will help other companies adopt containers at scale."
So with Critical Stack, Capital One is doing so many things. It is itself becoming a software vendor, offering Critical Stack to other organizations. It is showing that it embraces the future of its business as one which is driven increasingly by technology, and it is showing that innovation and agility have to happen across the business. It's not about technology, it's about every part of the business working in lockstep.
Two very different examples of progress, I know who I have my money on.
Never Miss a Beat: Get a snapshot of the issues affecting the IT industry straight to your inbox.
You May Also Like
---