University Of Phoenix Finds Payoff In Private Cloud
University Of Phoenix Finds Payoff In Private Cloud
Apollo Education Group implements vCloud classroom system to help track and analyze student data to improve academic outcome.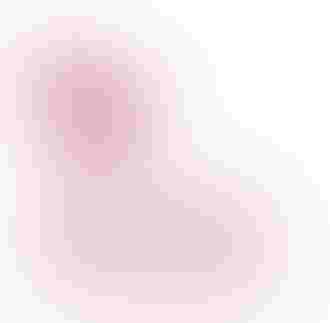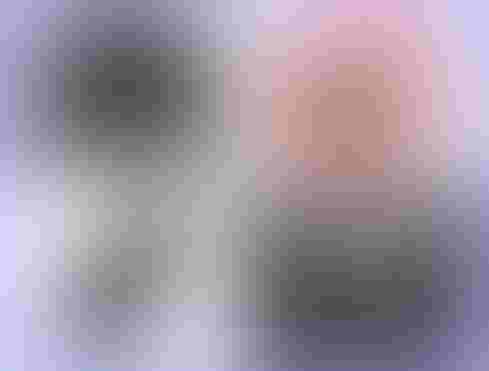 8 Biggest Tech Disappointments Of 2014
8 Biggest Tech Disappointments Of 2014 (Click image for larger view and slideshow.)
The Apollo Education Group, parent organization of the University of Phoenix, wanted to modernize its IT operations to support larger-scale online education. As the producer of a pioneer system for working adults, Apollo needed to take greater advantage of digital outreach, or "distance education."
"We said we wanted to build the classroom of the future. We also wanted to use analytics to understand the data in our student platform and in student behavior," said Michael Sajor, CIO of the Apollo Education Group, in an interview with InformationWeek.
Apollo's early efforts to do this were not in its enterprise data centers but on Amazon's EC2 cloud, and those efforts showed promise. But Apollo is a large educational organization, supporting 250,000 students through its University of Phoenix and Western International University programs. "We found the public cloud option wasn't the best option for us economically when we tried to go to that scale," said Sajor.
Apollo decided instead to build out a private cloud based on VMware's vCloud Suite and Vblocks from the VMware-Cisco-EMC consortium, VCE. Vblocks are racks of Cisco blade servers pre-loaded with VMware virtualization and, in this case, cloud software. Critics consider them a pricey alternative to doing it yourself, but they have the advantage of being preconfigured for maximum performance and being ready to go out of the box.
[Want to learn about an OpenStack alternative to the vCloud private cloud? See VMware Taps CSC For Public OpenStack Partnership.]
Sajor aimed to support 400 sections or adult education classes a week by April or May of 2014. "VCE was able to come in and drop the Vblocks in our [Phoenix] data center. We were able to move into the cloud environment very smoothly."
Sajor's 800-member staff also looked into doing a private cloud sans Vblocks, but the tight schedule pushed them to find better ways to support the online education effort. If the conversion project had taken longer, he said, it would have been immensely more difficult. Some of Apollo's IT operations are still sitting on Amazon's EC2, where the company's experiments started.
Sajor expects to reevaluate the finances of private versus public cloud as the Vblocks approach obsolescence. "I wouldn't be surprised if the public cloud providers came in with an economic argument that can provide infrastructure more cheaply. Why wouldn't they?"
Does Sajor think private cloud will still be the way to go when that happens? "In another six months or a year, I don't know," he admitted. In 2014, a VMware vCloud on Vblocks was the right decision, but it remains subject to review at a future date. The private cloud gives Apollo policy-governed storage and, to a large degree, software-defined policies, Sajor explained, and that added automation was a welcome addition to his operations.
Apollo has built its own classroom system for capturing student attendance, academic records and grades, profiles, and behaviors. (Class registration and scheduling use separate systems.) Many classes are now offered online, with students able to interact with faculty and other students. The classroom system has collected 500 gigabytes of data a day since the private cloud went into operation in April. "We wanted to leverage massively scaled analytics on student behavior," said Sajor.
Apollo's classroom system reduces that amount to 300 GBs and archives it for future analysis. According to Sajor, the payoff will come if Apollo can compare data from individual students against that of their peers. Attendance is a known predictor of academic performance; strong attendance often indicates success, while weak attendance can be a harbinger of failure.
If Apollo can identify struggling students based on a variety of predictors, Sajor said, "we could call the student and say, 'Hey, can we help you?' " Keeping students enrolled is an obvious business goal for Apollo; helping students solve particular problems can help accomplish that. In the past, it's been difficult for the firm to identify which students would benefit from assistance.
Sajor considers the classroom system his firm's most strategic system, and he has it running on one row of Vblocks in his Phoenix data center thanks to the density of computing that it allows. With Apollo business staff able to access the system, analyze data, and draw up reports on their own, the company is learning more about which student behaviors impact online learning.
While still early in its implementation, Apollo's large-scale classroom system is helping the company gain insight in the relationship between student behavior and academic success. The goal: better academic outcomes.
Attend Interop Las Vegas, the leading independent technology conference and expo series designed to inspire, inform, and connect the world's IT community. In 2015, look for all new programs, networking opportunities, and classes that will help you set your organization's IT action plan. It happens April 27 to May 1. Register with Discount Code MPOIWK for $200 off Total Access & Conference Passes.
Never Miss a Beat: Get a snapshot of the issues affecting the IT industry straight to your inbox.
You May Also Like
---