Using a Virtual Warehouse to Manufacture Real-World Tools
Using a Virtual Warehouse to Manufacture Real-World Tools
An aircraft parts supplier explores a cloud-based resource to transform how it responds to demand.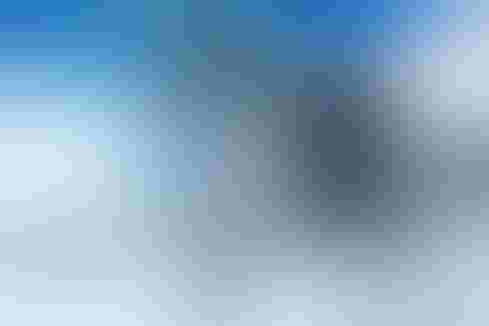 Image: aapsky - stock.adobe.com
Old school distribution cycles continue to transform as cloud resources make it increasingly  possible to support on demand production rather than waiting for traditioanl supply chains to catch up.
Satair, a supplier of aircraft components and a subsidiary of Airbus, explored such possibilities with a pilot program to provide faster access to tools for maintenance on planes. The demands of safety and rigors of time mean aircraft must have the proper tools available to keep flying, says Felix Hammerschmidt, head of additive manufacturing solutions at Satair. His company entered into a pilot with Fast Radius, a provider of industrial-grade, additive manufacturing to speed up the availability of tools for aircraft maintenance.
Airlines and maintenance, repair, and overhaul organizations use Satair to keep the aircraft ready to fly. Through the pilot with Fast Radius, which Hammerschmidt says began in 2019, Satair began to explore the option of creating some tools from a cloud-based virtual warehouse that could be available faster than standard production.
Additive manufacturing, commonly called 3D-printing, can be used to produce objects on demand, shortening delivery time potentially from weeks to days. Fast Radius uses designs available through its cloud-based platform to manufacture products anywhere it has facilities, says John Flynn, vice president of business development.
Industrial grade items produced through additive manufacturing must still comply with the safety standards of traditional tools, Hammerschmidt says. So far, the collaboration with Fast Radius has been used to create a tool used in the maintenance of landing gear on the Airbus A380 airliner, he says.
"We have to supply our aircraft with tools and spare parts even decades after they went out of production," Hammerschmidt says. "This puts a lot of pressure on the supply chain." That demand led to exploring options with Fast Radius. The project is specifically for ground support equipment and tools to maintain the aircraft, he says, rather than parts for the innerworkings of the aircraft itself.
Felix HammerschmidtImage: Satair
As Satair continues to explore the potential benefits of the virtual warehouse, Hammerschmidt says such on demand resources might be applied to other tools in the future. "You could go more into a decentralized manufacturing scenario," he says. "I could produce this part all over the world and bring supply closer to demand."
Flynn says Fast Radius offers its services to a multitude of other industries, including the medical market. The company is currently exploring leveraging its resources to help rapidly produce items that might be used in the effort to curtail the COVID-19 pandemic, he says, such as medical face shields and masks.
Meanwhile the pilot with Satair, Flynn says, opened the door for a variety of other tools to be produced by Fast Radius for the aircraft component supplier. It also shows how manufacturing is evolving in the time of digital transformation. More than 20% of Fast Radius's staff consists of software developers, Flynn says. "We have a broad software platform, the Fast Radios Operating System, that enables the company to produce through its two current production sites with plans for global access."
Fast Radius is working on offering additional services, Flynn says, though they are still in the testing phase. Those functions include uploading designs for spare parts to the platform for later use on demand wherever they are needed.
In the not too distant future, he says, such files could be put to work at micro factories that use the virtual warehouse to store designs. Leveraging such cloud-based resources may help manufacturing react more swiftly to organizations that have sporadic, hard to forecast demands for specific parts, Flynn says. "Once the part is ready to be produced in a serial way, the part's file, data, and information, including quality management inspections, gets stored in the cloud in our virtual warehouse," he says.
For more on digital transformation, follow up with these articles:
6 Keys to Digital Transformation Success
Strategies You Need to Make Digital Transformation Work
Never Miss a Beat: Get a snapshot of the issues affecting the IT industry straight to your inbox.
You May Also Like
---