VMware Navigates High-Wire Act
VMware Navigates High-Wire Act
VMware shows strong profits in fourth quarter, renewed strength as IT spending revives. Commoditization? What commoditization?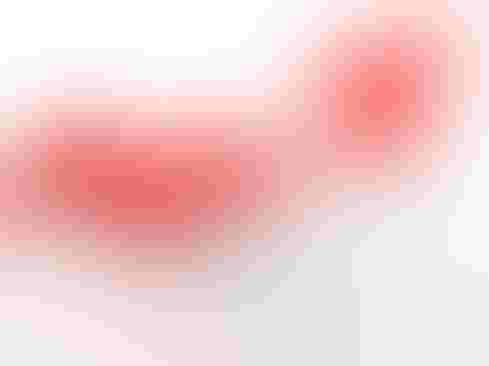 (Source: <a href="http://wire.kapitall.com" target="_blank">Kapitall</a>)
VMware concluded 2013 with strength: Its fourth quarter was up 15% over the year-ago period, and revenue for the full year was up 13%, to $5.21 billion over 2012. These numbers disguise more than they reveal.
VMware continues to move upstream at an accelerating pace into virtual datacenter and private-cloud management. That's not only a revenue producer for the company today, but an indicator that, as IT budgets strengthen, VMware is in a position that will yield growing revenue far into the future. The alternative view -- that VMware is in a market that's being commoditized -- is thrown into doubt by the fourth-quarter figures.
For example, without its Pivotal divesture, those numbers would have been up 17% for the year and 20% for the quarter. By moving Cloud Foundry, Spring, Greenplum, and RabbitMQ into Pivotal, VMware got both lower-yield open-source products (and the headcount associated with them) out of the reporting on its core virtualization business. It also assembled a big-data suite that promises to yield its own revenue eventually.
The fourth-quarter results suggest that, as IT spending resumes at a faster pace, VMware will be one of the beneficiaries. There was doubtless more Microsoft Hyper-V and Red Hat KVM in use at the end of 2013 than there was at the end of 2012, so some commoditization is happening. The first is free because it comes embedded in the Windows Server operating system, and the second is free because it's open-source code sponsored by Red Hat.
[Free and open-source virtual machines aren't the threat many think. See VMware Killed By Commoditization? Not So Fast.]
But there remains a huge market for virtualization. Gartner says 68% of the x86 part of the datacenter was virtualized at the end of 2013, up from just 21% in 2008. By 2016, that figure is expected to hit 84%, Gartner predicts. That means more license fees flowing out of VMware's core business as long as customers rely on it to continue the conversion of their datacenters.
Will that be the case? VMware is pushing hard into software-defined networking, a still unproven field with customers, and investing in its own NSX product, while at the same time supporting the commoditizing influence of open-source OpenStack. No one is sure how that dual play plays out.
It's on surer footing as it brings high-level server-log analytics with Log Insight, as well as configuration, performance, and capacity management with vCenter Operations Manager, to IT staffs.
Then it's rolling these products up into suites, vSphere with Operations Management (vSOM, the same as vCenter Operations Manager) and vCloud suite -- vSphere, vCenter Operations, and vCloud Automation Center (the former DynamicOps product that VMware acquired in 2012). Not everybody needs everything VMware has to offer. On the other hand, VMware tries to get you to adopt as much as possible by offering the suites in enterprise license agreements (ELAs). You're already paying a lot for individual VMware licenses. For a little more, you get the whole suite.
CEO Pat Gelsinger, in a teleconference with the Credit Suisse Technology Conference, in December said VMware is "being successful at bringing higher-value products and suites into the ELAs."
Instead of being commoditized, VMware keeps its business on track by pushing into datacenter management, including certain cases of Microsoft Hyper-V and Red Hat KVM hypervisors, now possible under vCloud Automation Center. The network is being reorganized. Storage is being virtualized. With several datacenter automation trends now in play, VMware keeps trying to show up as the unifying force.
In an interview, Ramin Sayar, senior VP and general manager of VMware's Cloud Management business unit, pointed to the firm's increased profitability in the fourth quarter. It was $335 million, or 77 cents a share in the fourth quarter of 2013, compared to $206 million, or 47 cents a share in the fourth quarter of 2012. Sayar attributed that bump to the growth of VMware's management products. His unit's revenue grew 40% in 2013. That figure is a little misleading, without the 2012 versus 2013 revenue figures themselves, and VMware doesn't break them out by product group. Management products may have accounted for a small percentage of revenue in 2012 when those products were still relatively young, and then could show a large percentage growth in 2013, which they did.
Nevertheless, they are now a significant contributor to VMware's outlook. One VMware customer, Covance in Princeton, N.J., found that vCloud Automation Center, "reduced the service cycle time from a month to a day," Sayar said.
That may or may not be typical. But VMware's fourth quarter shows that it has the revenue to finance more development of management products and that there is a growing market for them. Commoditization is going on at the hypervisor level. VMware keeps elevating its product line above that.
"We think the stock can move higher as IT spending improves and new products gain traction," wrote Wells Fargo Securities analyst Jason Maynard in his research note following the fourth-quarter results.
VMware's 2013 fourth quarter was depressed by the need to pay off Pivotal divesture expenses. In 2012, VMware results were depressed by the need to pay off the $1.26 billion acquisition of Nicira, the software-defined networking firm. This year they'll be depressed by paying $1.54 billion to acquire AirWatch.
VMware keeps betting it can gain enough ground in datacenter automation to justify its heavy investment in development and acquisitions. It's gambling with its investors' faith and confidence that it's on the right track and it will make its bets on automation and management pay off.
In one of his few risky statements, Sayar said, "There is no other company that can address, soup to nuts, the private-cloud-on-premises to public-cloud-off-premises, to mobile-cloud era." AirWatch, once acquired, fits into VMware's interests in managing mobile users regardless of device that they're using.
So far, customers and investors are sticking with VMware, despite the threat of commoditization. That may be because it's a high-wire act that few can concentrate on exclusively or care to emulate.
InformationWeek Conference is an exclusive two-day event taking place at Interop where you will join fellow technology leaders and CIOs for a packed schedule with learning, information sharing, professional networking, and celebration. Come learn from each other and honor the nation's leading digital businesses at our InformationWeek Elite 100 Awards Ceremony and Gala. You can find out more information and register here. In Las Vegas, March 31 to April 1, 2014.
Never Miss a Beat: Get a snapshot of the issues affecting the IT industry straight to your inbox.
You May Also Like
---