VMware Partners Wrestle With Cloud Co-opetition
VMware Partners Wrestle With Cloud Co-opetition
VMware's strengths include its partner ecosysytem. But those partners must stare down some risk as VMware itself ventures into hybrid cloud services.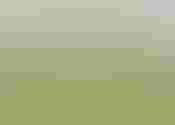 VMware Vs. Microsoft: 8 Cloud Battle Lines
VMware Vs. Microsoft: 8 Cloud Battle Lines (click image for larger view and for slideshow)
One of VMware's hidden strengths is the extensive partner network that it built up as it pushed virtualization deep into the enterprise data center. In the subcategory of cloud partners, it lists 168, most of whom have taken training in VMware vCloud products.
Now the company is crowding some of those VMware-certified partners as it pushes into hybrid cloud computing, providing services that some of these partners already provide themselves. Indeed, as VMware put the final touches to its vCloud Hybrid Service announcement, one of its handful of full-fledged, "data center" partners, Dell, withdrew from offering vCloud-based public cloud services. As a company in the midst of going private, Dell isn't representative of the many smaller firms on the partner list. On the other hand, Dell may have understood how providing vCloud-based services was about to get more difficult.
In addition, VMware remains primarily an enterprise-focused company. It cannot put the resources behind evolving public cloud infrastructure at the same rate as Amazon Web Services or Google, which have major revenue producing operations that depend on that infrastructure. As VMware pushes into the public side of hybrid cloud computing, some suppliers will weigh how well it's keeping up with changes in the field and whether their lot might be cast more profitably with someone else.
One of VMware's oldest and ablest partners, Bluelock, with data centers in Indianapolis, Salt Lake City and Las Vegas, has been an innovator in the vCloud and provided the first hybrid cloud technology linking VMware-focused data centers to Bluelock's public cloud services in 2010. VMware made similar, more generalized linkage technology available in 2011.
[ Want to learn more about VMware's recent hybrid cloud announcement? See VMware's Hybrid Cloud: Not Amazon's Model. ]
Bluelock CTO Pat O'Day said VMware's new hybrid service "is the same thing we've been doing for years," including the ability to manage workloads both in the cloud and in the data center from a single vCloud management console window. Does that mean Bluelock and VMware now compete? "Absolutely, yes," said O'Day.
At the same time, he said in an interview: "I would agree with everything they're saying. I would agree the only way they can understand what a public cloud supplier needs is to become one themselves." He acknowledges VMware may be in a position to take away some customers but it's also gaining the experience needed to make VMware's own cloud management products better -- and sharing that technology with partners.
O'Day points to NSX virtual networking interface card capabilities being built out by VMware, and other virtual networking capabilities coming from its Nicira unit as examples where Bluelock and other partners benefit from VMware's investments. Another is vCloud Automation Center, a product that enables end users to self provision cloud servers. It resulted from VMware's acquisition of DynamicOps.
A third area that O'Day pointed out was "the faster evolution of tools" for remote cloud workload monitoring and management, tools that each VMware partner has difficulty producing on its own.
At the same time, Bluelock and other public cloud partners need to stay in synch with VMware's vCloud API, a standard way to open the door to provisioning and management of vCloud services. In a recent interview, John Considine of Terremark said his firm needed to use its own version of a cloud API to reach the scale of service that Terremark needed.
Terremark was an early cloud service supplier that came out of the managed services business with many enterprise customers. Most VMware partners grew up in the more recent period of data center server consolidation-through-virtualization and can afford to stay in step with the vCloud API. But the most aggressive partners will ask whether that API is keeping up sufficiently with the capabilities of Amazon, Rackspace and Google.
Bluelock has remained a cloud partner as VMware sought to get its feet on the ground. Bluelock differentiated its services, rather than simply supplying a look-alike VMware environment in the public cloud. It offers a second data center recovery service through a partnership with Zerto. That's a cloud-oriented feature that VMware itself doesn't have yet, O'Day said.
In the past, VMware research has flowed more readily into enterprise data center products than cloud products, O'Day said. He estimates a 90% to 10% split in the past. With the launch of vCloud Hybrid Service, he hopes to see that split look more like 70% to 30%, he said. A second partner, PeakColo in Denver, Colo., is even clearer that VMware is now a competitor as well as partner.
CEO Luke Norris acknowledged he "didn't quite understand that statement" that VMware needs to enter the public cloud business in order to understand it and build better products for cloud suppliers. VMware will need to carefully calibrate what it does or lose partners who conclude that "co-opetition" with VMware has descended into outright competition, he said.
"This move, with the lack of messaging and marketing around it, is definitely going to be watched carefully," he said in an interview.
That might happen, for example, if VMware decided it needed to expand its initial four public cloud data centers, adding many more that encroach more directly on partner territories.
Norris also noted uncertainty among VMware partners about whether VMware will maintain its dominant share of customer hypervisor use. If Microsoft's Hyper-V or Red Hat's open source KVM, the first choice of many OpenStack users, appear to be taking market share away from VMware, some partners may gravitate away from a focus on VMware's ESX Server to workloads based on other hypervisors.
Both PeakColo and CSC, another VMware partner, both have multiple hypervisors built into their business plans. VMware's cloud products tend to be oriented exclusively toward ESX Server, he noted.
The stakes are higher for PeakColo than other VMware partners because it converted away from co-location services into becoming a 100% public cloud services provider. It has specialized in serving as a white label host for value-added resellers and managed service providers. By turning to PeakColo, VARs and MSPs can offer their wares under their own brand on PeakColo without needing to build out their own physical infrastructure.
PeakColo has been rapidly expanding its business by catering to VARS and MSPs working with VMware, Cisco, EMC, NetApp and other major suppliers. Peak came up with a way of sharing support responsibilities and crediting each vendor that's involved in an integration deal or cloud stack-build out on its infrastructure. Peak assigns each one credits, which translate into a share of the revenue of the deal.
When they bring their business to Peak, the VAR or MSP is allowed to continue to own the direct customer relationship, even though Peak stands ready to support the VAR or MSP customer on infrastructure issues. For that reason, many VARS and MSP's have gravitated to Peak as a way to transition their businesses into cloud computing. "They're not cutting off their own legs as they do this," Norris noted. Peak's own business is growing at the rate of 100% a year, he said.
Some of this new business could gravitate just as easily into new VMware public cloud data centers as Peak's six facilities in the U.S. VMware has thousands of ISV, VAR and MSP partners of its own. Watching Peak's example, VMware executives must have wondered how much of their business would have gravitated into various public cloud suppliers if VMware itself didn't get into the public cloud business.
VMware has a great opportunity in front of it, if it can maintain a balance between its own interests and those of its partners, said Bluelock's O'Day. VMware's partners are constantly feeding industry expertise and specialized skills into the VMware ecosystem, allowing their customers to use more VMware products. But everyone has reached a point where they need to be able to tap into public cloud services. As a result, VMware "is seeking a little more control over its hybrid cloud destiny," he said.
E2 is the only event of its kind, bringing together business and technology leaders across IT, marketing, and other lines of business looking for new ways to evolve their enterprise applications strategy and transform their organizations to achieve business value. Join us June 17-19 for three days of 40+ conference sessions and workshops across eight tracks and discover the latest insights in enterprise social software, big data and analytics, mobility, cloud, SaaS and APIs, UI/UX and more. Register for E2 Conference Boston today and save $200 off Full Event Passes, $100 off Conference, or get a FREE Keynote + Expo Pass!
Never Miss a Beat: Get a snapshot of the issues affecting the IT industry straight to your inbox.
You May Also Like
---