VMWorld Europe: Tools To Manage Multiple Clouds
VMWorld Europe: Tools To Manage Multiple Clouds
VMware vRealize suite will manage Microsoft Azure, Amazon, and OpenStack cloud workloads.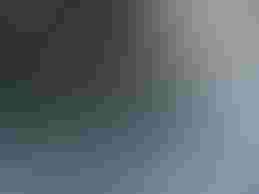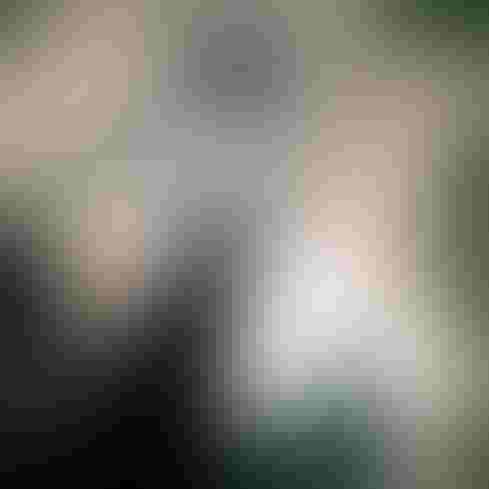 Cloud Contracts: 8 Questions To Ask
Cloud Contracts: 8 Questions To Ask (Click image for larger view and slideshow.)
VMware plans to launch an enhanced, umbrella management product -- the vRealize Suite -- that sits atop its existing vSphere suite to let virtualization managers manage workloads on Microsoft Azure and Amazon Web Services or running under KVM, such as those using the default hypervisor on an OpenStack cloud.
VMware's core management product line hasn't changed. The vSphere, vCenter, and vCloud products still sit as the heart of its data center virtualization business. But if a data center also wishes to manage a private cloud or external cloud workloads, then the vRealize Suite is added on top of the mix. With vRealize, vSphere-style operations become multi-hypervisor oriented, capable of manipulating Microsoft Hyper-V and OpenStack KVM virtual machines as well as those running under ESX Server.
VMware's wants to enable customers to use the vCenter management console they're already familiar with to manage external cloud workloads as well. That would make its dominant position in enterprise data center virtualization a springboard into cloud management as well, from VMware's point of view.
vRealize was first announced at VMworld in San Francisco Aug. 25. It will become available in the fourth quarter.
"Customers are not interested in another siloed management tool," said Martin Klaus, director of product marketing in VMware's Cloud Management business unit. "They want to leverage their existing investments and use a familiar management interface," he said in an interview prior to VMworld Europe this week in Barcelona.
[Cloud and virtualization vendors are trying to expand their reach. Read Amazon Simplifies Importing VMware VMs.]
VMware CEO Pat Gelsinger first discussed the vRealize Suite at VMworld Aug. 25. In a blog on that date, the head of the Cloud Management unit, Ramin Sayar wrote that vRealize is also meant to allow VMware management products to serve as a comprehensive cloud management platform. The vRealize suite is "a purpose-built platform for managing the hybrid cloud," he wrote, whether the workload is in VMware's own public cloud, vCloud Air Network, or in Rackspace's OpenStack cloud, Amazon Web Services, or Microsoft Azure.
To emphasize its new ecumenical stance, VMware is giving what have been 15 separate products a new, vRealize name. They're still available as separate products, but if they appear in a cloud suite, they will bear the vRealize name. For example, vCenter Operations Management Suite, a key piece of VMware's approach to data center automation with configuration, VM performance, and capacity management capabilities, will become vRealize Operations. VCloud Automation Center with its self-service catalogue and other features will become vRealize Automation. And IT Business Management for tracking IT costs will become vRealize Business.
VRealize Operations, Automation, and Business will be combined and sold as the vRealize Suite. The VSphere and vCenter names with which they were previously associated will continue as is at the heart of the virtualization product line, Klaus said.
The fourth quarter release of vRealize Operations 6.0 will bring its configuration, capacity, and performance management to physical as well as virtual servers, use policy-based automation, and employ more predictive analytics. The 6.0 version will be eight times more scalable than the previous release of vCenter Operations.
This product stands closer to the heart of VMware's ambition to manage the data center from the virtualization console than ever before. It is getting analytics that can apply smart alerts and the capability to identify a problem area while filtering information from multiple systems. It can suggest a resolution to the problem, with an embedded link in the suggestion that ties it to policy-guided remediation. It will have new capacity planning and project management capabilities as well. Its reach now goes beyond vSphere assembled data to application-level metrics. Application level performance is starting to become a feed for configuring the next virtual server and satisfying existing service level agreements, Klaus continued.
Operations can now "bring in metrics from Microsoft Systems Center or Oracle Enterprise Manager," the leading systems management products from Microsoft and Oracle for their products, and use it to guide the virtual environment, Klaus said.
VRealize Automation release 6.2 will provide better links to vRealize Automation later in the fourth quarter. The information from Operations will be used for better operational intelligence in cloud lifecycle management. Operations managers will be able to see service health badges, a simplified symbol of how well applications and services are performing, and identify idle virtual machines in VMware and non-VMware settings. Policy-driven workflows will be able to verify that capacity is available before more virtual machines are commissioned.
Also later this quarter, vRealize Business 6.0 will become available to provide more automation for IT workflows and cost control. Statistics may be captured from VMware's vCloud Air public cloud and other service providers to provide cost chargeback or showback and perform cost comparison, Klaus said. The additions will give IT operations a better basis for managing hybrid cloud operations. The Business product also comes in an 8.2 Advanced and Enterprise version as well, with added features.
VMware also introduced a new DevOps product Tuesday, vRealize Code Stream 1.0. The software is meant to manage the release of new application code to production and allow for its frequent update. It will "automate the entire software release process," Kaus said, and enforce rules on how updates may be made and pressed into production. Both development teams and operations teams will be able to view the progress of releases through a shared dashboard. Code Stream will also make extensive use of open source Jenkins, a continuous integration server, the Git source project hub, Subversion change control management and Hudson, a Java code build and integration engine.
Just when conventional wisdom had converged around the cloud being a software story, there are signs that the server market is poised for an upset, too. Get the 2014 State of Server Technology report today. (Free registration required.)
Never Miss a Beat: Get a snapshot of the issues affecting the IT industry straight to your inbox.
You May Also Like
---