Where Does Oracle Fit in the New Cloud Era?
Where Does Oracle Fit in the New Cloud Era?
Differing perspectives weigh in on the venerable database and the rise of its cloud-native rivals.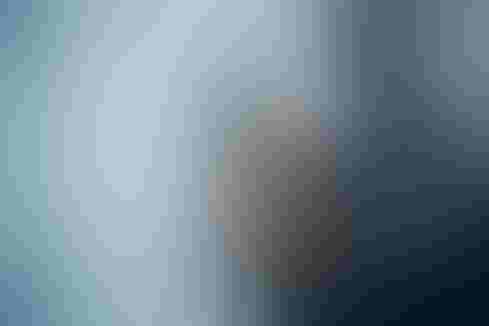 There is plenty of talk these days about migration to new environments and at least some industry voices assert that it is time to look beyond a staple of the IT world. Oracle was a backbone for enterprise data management long before cloud infrastructure became the Shangri-La of digital transformation. While some camps continue to praise the likes of Oracle in this new era, others champion a cloud native future.
"Oracle has been an implacable incumbent for decades now," says Spencer Kimball, CEO, Cockroach Labs, which built a SQL database—CockroachDB—he says is architected to take advantage of the cloud. "Many companies have wanted to displace Oracle." While he says that Oracle still delivers a "very competent, relational system," Kimball also describes it as monolithic. "Oracle has managed to stay on top because they built a superior product," he says. "The problem is it does not work as well as it could in this new cloud environment."
There is a healthy amount of irony in such debate when framed with prior discussions of who invented cloud computing in the first place. Some sources point to the works of networking pioneer Joseph Licklider as the early foundation for what would evolve into today's cloud. The modern iteration of cloud infrastructure, at least by some accounts, has been associated with such companies as Oracle and Salesforce. So, it is a strange turn of events to hear claims from upstarts that they can offer services that may supersede Oracle.
Questions and fears about migration
As organizations scramble to take advantage of the cloud, they may have to rethink their legacy database and applications strategies — and how the services they have relied on will fit in. IT services and solutions provider Apps Associates published a report, Oracle to the Cloud: Top 5 Myths, Debunked, in late March to speak to some of the concerns it saw among companies.
The worries cited in the report were that migrating Oracle applications to the cloud would be "too difficult to navigate license compliance," it is "not feasible to move Oracle applications to the cloud," security concerns outweigh the benefits of cloud, the cost of migration is too high, and there are limited cloud options for Oracle applications users.
"There's still a lot of people running these applications on premise and they're confused," says Paul Vian, senior vice president of sales and marketing for Apps Associates. He says the concerns listed in the report can largely be addressed by reading contracts and talking to experts. "More of this conversation is driven around moving to a non-Oracle cloud," he says.

Paul Vian, Apps Associates
The report is based on input from more than 300 decision makers for IT at companies that are Oracle customers. The responding companies each generate some $100 million to $5 billion in annual revenue. Typically, discussions about cloud migration happens with COOs, application managers, and vice presidents who oversee applications within organizations. "They have to be careful migrating and moving it to a third-party cloud," says Vian.
Oracle has skin in the game
Bob Quillin, vice president of developer relations for Oracle Cloud Infrastructure, previously spoke to InformationWeek about cloud and app development. He noted there is cultural change underway around adopting new technology, DevOps, and complexity. For its part, Oracle has made a variety of moves to further solidify its cloud operations. Quillin became part of Oracle when his startup, StackEngine, a developer of container management and automation products, was acquired in late 2015. He and other staffers from StackEngine became part of the Oracle Cloud team.
There are companies that have opted to forego Oracle for a cloud native service. Kai Niemi, enterprise architect for online gambling operator Kindred Group, says his company made the move to CockroachDB as part of a plan to be a global online platform. He says the company's core markets are in Europe but it also has a customer base in Australia and the United States. Kindred's long-term strategy, Niemi says, calls for worldwide scalability. The decision to go with CockroachDB, he says, included addressing performance concerns and improving platform resilience.
Cloud-native's advantages
Oracle and other traditional database systems, he says, did not meet all of Kindred's needs. "Most of them were architected in a pre-cloud era, so they were very good at what they did, but they weren't architected for these types of use cases that we were looking for," Niemi says. To continue with Oracle, he says, meant not being able to achieve the goals the company set for itself. "We had to apply a different approach for how we wanted to scale things."
The choices made by Kindred might not apply to every organization — needs always vary — but it offers a look at what a growing online company considered when it chose a cloud-native option instead of Oracle. The technical capabilities Kindred sought, Niemi says, included the ability to host services agnostically whether on-prem or with cloud infrastructure. The company also wants to be able to stretch deployment across multiple clouds to on-prem, hybrid setups, he says. "This comes back to the need to have a native solution to this problem that is fundamentally architected for these use cases from the ground up," Niemi says.
Never Miss a Beat: Get a snapshot of the issues affecting the IT industry straight to your inbox.
You May Also Like
---