While AWS and VMware Draw Closer, Amazon Still Looks to Dominate
While AWS and VMware Draw Closer, Amazon Still Looks to Dominate
AWS and VMware now are partners but it might be only a matter of time before AWS moves to take its own path.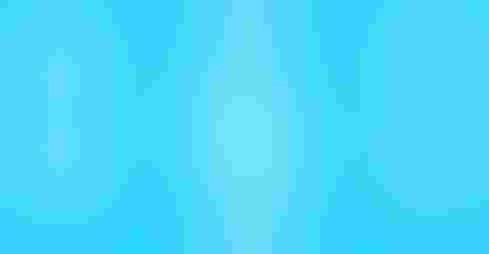 The old days (and by old days I mean two or three years ago) were so much simpler. For those of us following the major public cloud vendors, it was an easy-enough task to classify the various players:
Amazon Web Services (AWS) was the choice of the greenfield operations. Those that didn't have any legacy to think about and simply wanted to leverage the most forward-looking public cloud.

Microsoft Azure was for those organizations that were existing "Microsoft shops." Not yet compelling for greenfield workloads, it was the bridge between the old and the new

Google was for the cool kids – those whose primary focus was mobile applications, developer composability and the various other services that Google offers
All that has changed, however with all three players broadening their approaches to more generally cover the needs of both new and existing organizations.
On AWS and VMware, a checkered history
Who can forget VMware CEO Pat Gelsinger's pitch to partners from a few years ago. A combative Gelsinger stated clearly:
"We want to own corporate workload. We all lose if they end up in these commodity public clouds. We want to extend our franchise from the private cloud into the public cloud and uniquely enable our customers with the benefits of both. Own the corporate workload now and forever."
Of course, this was back in the day when VMware still had its own ostensibly public cloud offering, vCloudAir. The company has since realized that taking on the big public cloud is a futile strategy and that it's best hopes lie in helping its existing customers bridge their existing technology stacks into the public cloud.
This is somewhat ironic since VMware came to dominance as a company by making virtualization broadly available. As such, VMware had an integral part in making life unpalatable for the companies who made the bulk of their revenues by selling physical servers – IBM, HP and Intel among them. Virtualization, by allowing physical servers to be driven to ever-higher levels of efficiency and utilization, meant that less individual physical servers were sold. And now VMware was itself being disrupted by new approaches.
A marriage of convenience
On one hand we had an embattled VMware, not gaining any ground in the public cloud and threatened by the ascendency of the big three public cloud vendors: AWS, Microsoft Azure and Google Cloud Platform. On the other hand we had AWS, the biggest public cloud vendor on the planet, but a company with a voracious appetite for growth and a tendency to dominate every market within which it operates. Perhaps there was a synergy here.
So, last fall, we had the somewhat jarring announcement that VMware would be partnering with AWS. Yes, the company that dominates virtual machines on-premises, would be partnering with the biggest cloud. The rationale was logical, and the punditry bought into the vision.
We saw the two accelerate plans and led to the announcement at the recent VMworld conference that VMware's cloud was live on AWS. The customer utility is obvious, since while AWS obviously runs its own virtual machines, these VMs are different from those run by customers leveraging VMware on-premises The resulting headache is a barrier to growth and cloud adoption. This partnership promises the best of both worlds with no management hassles.
And both VMware CEO Gelsinger and AWS CEO Andy Jassy were pragmatic about the benefits, saying:
"VMware Cloud on AWS gives customers a seamlessly integrated hybrid cloud that delivers the same architecture, capabilities and operational experience across both their vSphere-based on-premises environment and AWS. The majority of the world's enterprises have virtualized their data centers with VMware, and now these customers can easily move applications between their on-premises environments and AWS without having to purchase any new hardware, rewrite their applications, or modify their operations."
All of this is good news for IT pros, who have struggled to make the two systems work together. VMware ensures it has a role to play tomorrow as well as today, while AWS has more of an answer to the traditional IT shops.
The start of something far, far deeper?
Readers may recall a company from a few years ago called Eucalyptus. Years ahead of its time, and eventually acquired by HP, Eucalyptus built a private cloud operating system whose unique proposition was that it was 100% compatible with AWS' own APIs. What that meant was that Eucalyptus created a private cloud offering that had full-fidelity with AWS' public cloud. At the time, the notion of private cloud was seen as distinct from public cloud but today the views have matured and the emergence of hybrid cloud has once again highlighted the value of a "private AWS" offering.
Given this shift, and AWS' stated intention to more closely meet the needs of existing enterprises, one wonders how far we are from seeing this kind of offering from AWS itself. We've already seen a blurring of the lines, with AWS offering edge devices for particular on-premises use cases, for example. But these use cases have always been articulated as outliers, will we see AWS truly embrace private as a valid way forward?
Simply short term partnerships?
Is this new-found collaboration going to see longer-term continuity? Many people suggest that AWS' obvious future direction will make an ongoing partnership untenable and that this deal is simply one to allow existing VMware customers to become cloud-ready at which point AWS will switch them to its own platform, be it public or private. Platform9's CEO, Sirish Raghuram, is a former VMware executive and had some interesting insights into VMware's motivations and the validity of the approach:
This continues to be a marriage of convenience for VMware and AWS. By 2016, VMware's field was hurting because customers were thinking "VMware vs. the cloud" as an either/or, and there is no way VMware wins that argument. VMware Cloud on AWS (VMC) instantly "cloud washes" the VMware Enterprise License Agreement, ensuring renewal conversations can sell with the cloud versus against the cloud. Longer term, there are real issues that the solution will need to address: As customers use AWS native services, what is the value of the traditional VMware stack? Does IT using VMware Cloud create operational conflicts with DevOps using cloud-native AWS services? What is the true TCO/ROI versus alternative approaches to approach hybrid cloud, such as using Kubernetes as a truly cloud-agnostic operational platform? These are the tough questions both companies are inevitably going to have to answer.
MyPOV
Partnering with AWS is a fraught choice. Sure it aligns a company with the biggest and most-respected public cloud platform on earth, but AWS has a history of partnering for a time, before disrupting that own partnership with native offerings. A private AWS initiative would seem to be a direct threat to VMware generally, and this VMware partnership in particular. In only a few years we witnessed a massive change: from VMware warning partners about the huge risks of AWS to the two dancing a romantic dance together.
When the lights get turned down, and the band starts playing the final slow dance of the evening, will these still be locked cheek to cheek? Something tells me they won't.
Never Miss a Beat: Get a snapshot of the issues affecting the IT industry straight to your inbox.
You May Also Like
---