Will Amazon Cloud Revenue Show A Giant Is Born?
Will Amazon Cloud Revenue Show A Giant Is Born?
Amazon.com is slated to air financial details on its AWS unit for the first time, perhaps showing the cloud service is growing even faster than expected.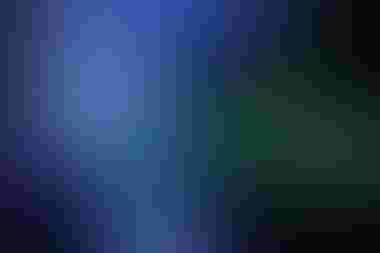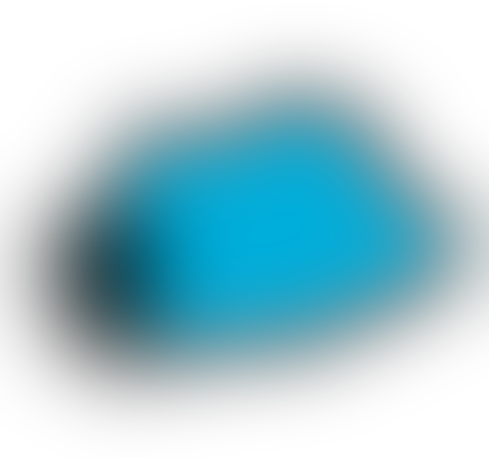 Cloud Certifications To Boost Your IT Skills
Cloud Certifications To Boost Your IT Skills (Click image for larger view and slideshow.)
Editor's note: This article has been updated to reflect an email clarification of Ariel Kelman's statement.

Amazon.com is due to shine a light on Amazon Web Services today as it reports financial results from its first quarter. When it does, it will probably show that Amazon is not one company but two -- an online retailer and a cloud-computing leader -- and that neither is making much money at the moment, but each is showing dominance in a key form of future commerce.
Citi analysts cited by columnist Matt Rosoff at Business Insider estimate AWS revenues were $4.6 billion in 2014. The analysts forecast revenue of $6.6 billion in 2015 and $9.2 billion in 2016.
Amazon has said it will disclose cloud computing revenue for the first time with today's quarterly results. If those Citi estimates are close to being accurate, they play into Amazon's long-running financial story -- a fast-growing business that's more focused on investing in growth than reaping profits. It's expected to report a money-losing quarter overall for January through March.
By breaking out some figures for its AWS unit, it could show that AWS is a bigger and faster growing business than some people had imagined. At the same time, the figures are likely to show that the AWS cloud doesn't make a lot if any money. Again, Citi analysts estimated it lost $123 million in 2014, will move toward break-even in 2015, and make a modest $69 million in 2016.
[Want to see how Amazon is expanding its cloud services? See Amazon Launches Machine Learning As A Service.]
If so, that would explain why parent Amazon.com has been unwilling to spotlight AWS finances before. If I had a business that my stockholders didn't understand, and it was losing money, I wouldn't be eager to explain it at the stage of its largest losses. As long as Amazon.com can show there's a prospect for an AWS profit in near future, its management may not be congratulated, but it's likely to be tolerated.
In fact, Amazon CEO Jeff Bezos, in being willing to invest at this stage, has put Amazon Web Services in an enviable position. AWS has met very specific needs for business customers. Avoid building another data center? AWS offers you that opportunity, by letting you buy on-demand, raw computing. Create a reservoir of storage with vital information that the whole company can access? AWS can provide it. Give your company a low-cost disaster recovery alternative to on-premises options? It's there.
It's often struck me what an improbable combination it is that a company that started by shaving the prices of books has ended up as what is almost certainly the world's largest provider of cloud computing infrastructure. There's not a lot of money to be made in the sale of a book, and Amazon was relentless in driving those prices lower. Part of what it has to do to sell hundreds of thousands of books (and now endlessly more goods) at a narrow margin was to make the supporting data center infrastructure as highly efficient as possible. 
Its experience during 2005-2006 in recreating that infrastructure as a sellable, resilient, and elastic cloud gave Amazon its footing to launch its cloud services. The online compute that worked so well with its retail operation could also work for thousands of other businesses.
Amazon created a new synthesis of computing power and the Internet, but it also kept something else: its retailer's low-margin mindset. It used this new approach to capture share in an emerging market. That ability to live with low margins has made it hard for big technology companies to challenge its early lead. HP's Bill Hilf saying that HP Helion will not seek to go head-to-head with Amazon is merely the latest proof.
Ariel Kelman, AWS's VP of worldwide marketing, in an interview during the Amazon Summit April 9, said that there was never some well-thought out plan to outmaneuver the likes of HP, IBM, and Microsoft.
"There is no master strategy for the AWS services. We are trying to keep it grounded in reality," Kelman said. To now say that Amazon had a clear plan to put itself at the forefront of IT infrastructure, through services like CodeDeploy and EC2 Container Service, is not correct. "It's not how we think," he said.
Amazon.com views cloud service pricing the same way it views retail: Run a low-margin business if you want to survive. Like any cloud provider, Amazon gets cost savings as components improve -- CPUs, memory, disks -- and economies of scale as it builds more data centers. Amazon's product managers "need to determine when to pass those savings on to the customer" -- a routine calculation and "one of the more boring parts of the business," Kelman said.
If you can take Kelman at his word Amazon's thinking is not how the most successful technical companies of the last 30 years -- such as Oracle, SAP, IBM, and Microsoft -- have thought. They thrived on high margins, high maintenance fees, and, periodically, new versions of products. Once customers had gone through the pain of implementing these vendors' complex systems, they weren't about to switch to someone else.
The cloud has the potential of putting the relationship on a new footing, with customers paying less up-front, paying only for what they use, and changing vendors if a vendor tries to strong-arm them.
Today we should see how successful Amazon has been selling infrastructure-as-a-service, and how that matches expectations. An Amazon more successful than the one we already know would be a truly formidable company. I for one am not used to thinking of AWS as a potential dominant tech force along the lines of IBM or Microsoft. As the AWS financials find the light of day, we'll have our first hard measure of whether a giant has been born.
Interop Las Vegas, taking place April 27-May 1 at Mandalay Bay Resort, is the leading independent technology conference and expo series dedicated to providing technology professionals the unbiased information they need to thrive as new technologies transform the enterprise. IT Pros come to Interop to see the future of technology, the outlook for IT, and the possibilities of what it means to be in IT.
Never Miss a Beat: Get a snapshot of the issues affecting the IT industry straight to your inbox.
You May Also Like
---